Photos courtesy of 1950 Collective
A Carroll School of Management student is already enjoying business success, though graduation is months away. Senior Angela Jin, a marketing major, is the CEO of her own merchandise company, 1950 Collective, which has generated more than $280,000 in sales in under two years.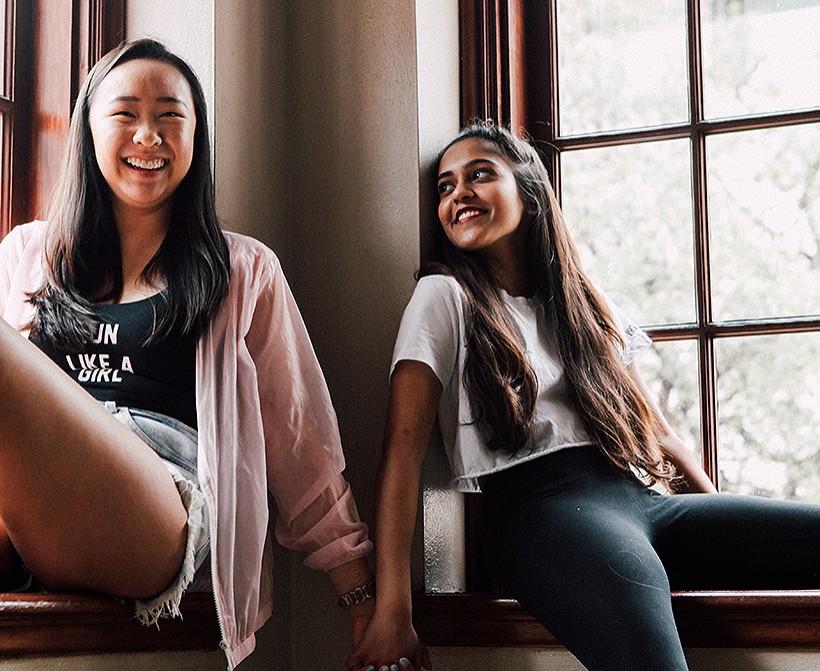 Angela Jin and Nishiki Maredia, co-founders of 1950 Collective.
Jin's quick startup success led to a feature in Seventeen magazine this fall.
"I was in complete shock," Jin says of seeing herself highlighted in a magazine she grew up reading.  "To know that our story will reach and impact girls is astounding."
Getting a high-profile feature felt like "a huge validation" for the work Jin, who minors in women's and gender studies, and her cofounder Nishiki Maredia have put into their company from its inception, she says.
"From the get-go, our company was met with a lot of doubt and resistance by the startup community.  Many thought we weren't techy enough, scalable enough, sustainable, or catering to an important market," says Jin.
The experience has given Jin a "tough skin" and taught her that sometimes the non-traditional path is best. "In the last year-and-a-half we've launched an iOS app with 7,000 downloads and a five-star rating, created a global network of 11,000 ambassadors and garnered over 80,000 followers across our social media platforms.
"At the end of the day, our strategy was simple," she says.  "We took teen girls' interests seriously."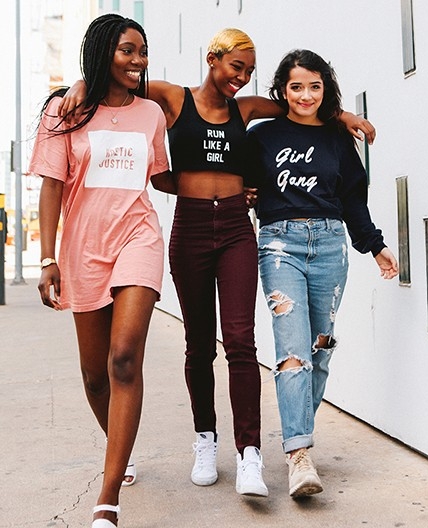 1950 Collective
A portion of each 1950 Collective purchase is donated to a charity, Jin notes. The company changes its causes frequently, and notifies customers when it does. Past beneficiaries include the Polaris Project, the Girls Shop and the National Alliance on Mental Illness, and organizations aiding the Flint water crisis and Syrian refugees.
 "Any cause we choose holds a personal importance to us," says Jin. "It's incredibly important to us to integrate corporate social responsibility into our mission, simply because it's our passion. We never expected 1950 Collective to be where it is now, and never expected to be donating thousands to organizations. We just knew that whatever profit we were making didn't need to go back solely to us." 
Jin and Maredia – a student at the University of Texas at Austin (the company's name refers to the number of miles between their two colleges) – founded their company because they were dissatisfied with the merchandise available to them, especially items devoted to popular culture like the band One Direction. For the first six months, 1950 Collective operated out of her College Road residence hall room. When Jin relocated to Edmonds her junior year, the company followed her there. 
Last December, Jin and Maredia moved the company to a warehouse in Michigan that now handles all of the global shipping operations to 47 different countries.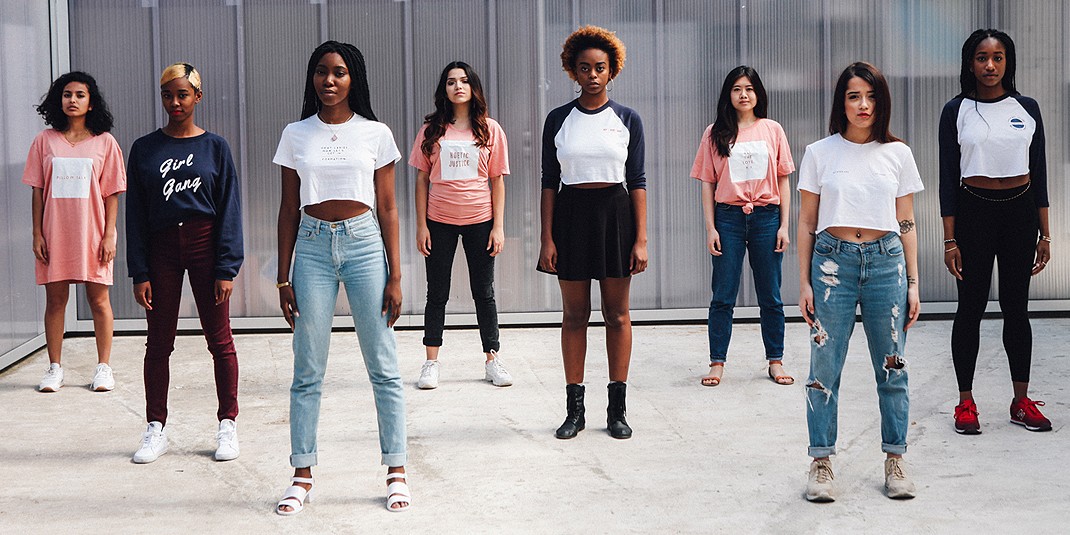 1950 Collective
"1950 Collective started as a passion project," says Jin. "We hold that same mentality today. We started out as a One Direction t-shirt company and slowly expanded to artists in the same realm. Today, we carry fandom gear, social justice and feminist apparel, skincare, swimwear, accessories, and more."
What sets 1950 Collective apart from most other merchandise companies, Jin says, is its responsiveness to comments and suggestions from fans via email and social media.  
"I love crowdsourcing ideas from our fans; they always have the most creative concepts.  I usually blend the pop culture concept I'm designing with the aesthetic of urban street-wear brands," says Jin.
Nowadays, Jin is juggling her 1950 Collective duties and BC classes with job-hunting (she's hoping to work in the entertainment industry after graduation). But for all the uncertainty ahead, Jin says she and Maredia took the time to build systems so the company can "run itself as much as possible," leaving her options wide open.
To learn more, visit 1950 Collective's website.
–Siobhan Sullivan | University Communications