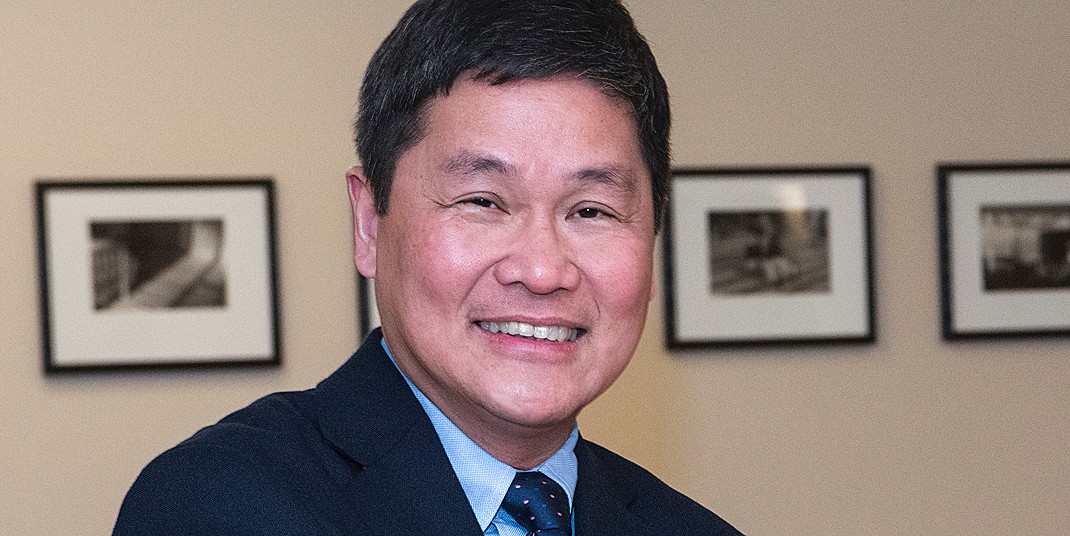 After 26 years of helping to invigorate the academic life of the Carroll School, Professor Billy Soo will now be well situated to do the same for the broader University. This month, he steps into a new role and takes on fresh challenges as Boston College's vice provost for faculties.
Soo just completed 10 years as chair of the Accounting Department, a decade of rapidly growing prominence for that program as well as for the Carroll School as a whole. Among other leadership roles, he also spearheaded and has served as program director of the Carroll School's Summer Management Catalyst Program. Welcoming its third class this summer, Catalyst offers liberal arts majors an intensive 10-week introduction to a wide range of management disciplines and topics.
"Our loss is the University's gain," said Carroll School Dean Andy Boynton, praising Soo's contributions to the School. "Not only has Billy been an outstanding chairperson of the Accounting Department for the past 10 years, his leadership in the School has been instrumental in our ascent and success. We will miss his positive energy and can-do attitude each and every day."
As vice provost, Soo will assist Provost and Dean of Faculties David E. Quigley in hiring, retaining, and otherwise supporting University faculty.
"As I reflect on my years at the Carroll School, I am truly proud of what we have accomplished collectively," said Soo. "I am grateful to Andy for his trust and support and for giving me so many opportunities to grow. I will miss seeing my colleagues every day at the Carroll School, but I look forward to getting to know and support an even broader community at Boston College."
During his years at Carroll, Soo taught all levels of Financial Accounting and Financial Statement Analysis to undergraduates and graduates while serving as a faculty advisor to many students. He has also served as a member of the School's accreditation committee. At the University level, the accounting professor has been actively involved in the University Strategic Planning Initiative, University Institutional Diversity Committee, Aquino Scholarship Committee, Provost Advisory Council, and University Budget Committee.
Soo succeeds Patricia DeLeeuw, who is retiring after 37 years of service to Boston College. Succeeding him as Accounting Department chair is Professor and McKiernan Family Faculty Fellow Mark Bradshaw.