BC Test Kitchen
The BC Test Kitchen is where our chefs experiment with new flavors and ingredients. And BC students get to be the judge. If there's a winning dish, it may end up as a regular item campus-wide. Share you feedback with us at bcdining@bc.edu.
Menu items are rotating and subject to change daily. Customers with allergies should inquire about menu ingredients at the time of service. Please ask a manager if you need assistance.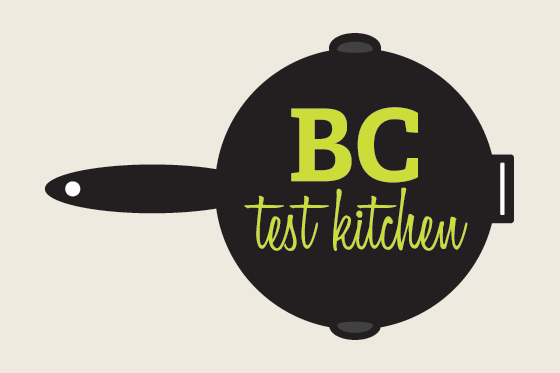 Follow BC Dining on social media for updates and special deals.
Vegan and Vegetarian Test Kitchen at Corcoran
Monday
Breaded Cauliflower
with sweet chili or buffalo sauce
Tuesday
Lime and Chili Roasted Tofu
with plantain and bean salad
Wednesday
Vegetable Lovers Plate
Roasted broccoli, zucchini, brussel sprouts and butternut squash served with white bean dip
Thursday
Vegetable Dumplings
with tamari dipping sauce
Friday
Mediterranean Plate
with baked falafel, tabbouleh, roasted eggplant and hummus
Vegan and Vegetarian Grab and Go Items at Corcoran
Chef's Choice Flavored Chickpeas
Chef's Choice Flavored Tofu
Edamame Cups
Hummus Cups
Asian Seaweed Salad
Kimchi
Beet Hummus Cups
Assorted Crudite Cups
Quinoa Tabbouleh Salad or Chefs Choice
Seasonal Roasted Butternut Squash and Root Vegetables
Hummus Garden Vegetable or Buffalo Tofu Wrap
Items subject to availability. If you have medical nutritional needs such as allergies or follow a gluten free diet, it is imperative that you meet with the dietitian and the manager so you understand all the offerings we have to meet your needs.