Two CSON Ph.D. Students Earn Prestigious Nurses Educational Funds Scholarships
This summer Nurses Educational Funds, Inc. (NEF) awarded a total of 32 graduate nursing scholarships to nurses attending 21 different graduate nursing programs across the United States. 
Two Boston College Connell School of Nursing Ph.D. students received NEF Scholarships in July 2022: Erin George and Amy Goh.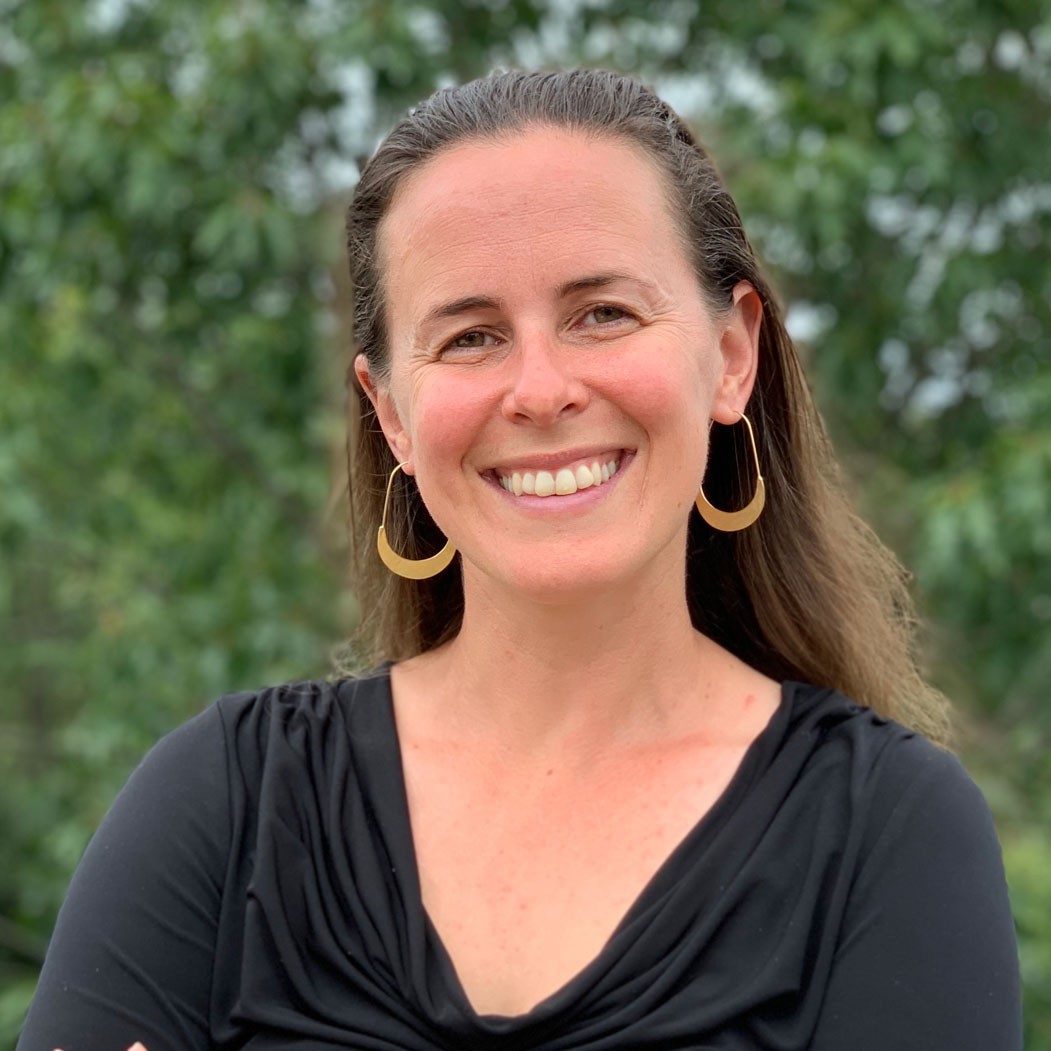 Erin K. George is a Certified Nurse-Midwife and a third year Ph.D. candidate at Boston College Connell School of Nursing. Erin received her Bachelor of Arts in Growth and Structure of Cities at Bryn Mawr College, her Bachelor of Nursing at MGH Institute of Health Professions, and her Master of Science in Nurse-Midwifery at Yale University School of Nursing.Her doctoral studies draw from her experience working in academic medical center, community hospital, birth center, and global health birth settings, focusing on studying perinatal decision-making and the effects of the birthing environment on perinatal outcomes.           
In college, Erin interned for the health and human rights organization Partners In Health, where she met a nurse-midwife, a leader in reproductive health equity and social justice issues, who inspired Erin to pursue a nurse-midwifery career.           
Erin has practiced as a nurse-midwife for ten years and is part of the Midwives at Mount Auburn Hospital practice in Cambridge, MA. As a nurse-midwife, Erin has seen first-hand how physical environments and workplace cultures can affect a person's birth experiences and outcomes. Erin decided to pursue a Ph.D. in Nursing because of the need for more research about how people at low obstetrical risk access low-intervention care. Her dissertation research focuses how people decide to give birth in freestanding birth centers, using secondary data analysis and qualitative methods. Erin's research is currently funded by the American Association of Birth Centers, the American College of Nurse-Midwives, the Association of Women's Health, Obstetric, and Neonatal Nurses, and the Alpha Chi Chapter of Sigma Theta Tau at Boston College.
Erin's long-term career goal is to become a nurse-midwife scientist with an independent program of research that will contribute to the achievement of perinatal health equity in the United States. She plans to pursue post-doctoral studies to develop a birth setting decisional support tool that would help people consider different birth settings and consider factors that will enhance their chances of experiencing positive birth outcomes.
Amy Goh is a 2nd year Ph.D. student at Boston College.  Amy is a nurse-midwife who completed her BSN at Johns Hopkins School of Nursing and her Midwifery and Women's Health Nurse Practitioner MSN at the University of Pennsylvania.           
As a child of immigrants, working towards birth equity for immigrant communities and communities of color has been her passion. Amy has worked as a midwife for the past decade in a variety of settings, including an urban birth center and large academic teaching hospitals in Boston.           
For the past four years, Amy has also worked as a digital health coach for Ovia Health. Her experiences as a midwife and as a digital health coach have led her to undertake her Ph.D. Her research will examine patient-provider communication and patient portal usage in pregnant people of color. After graduating with her Ph.D., Amy hopes to be a teacher for a midwifery program that will help increase access to midwifery education and care to improve birth outcomes for birthing people of color. She hopes to continue her research to help bridge the digital divide in pregnancy.
Amy is a Fellow of the American College of Nurse-Midwives. She is currently on the Board of Directors of the American Association of Birth Centers. She is also Adjunct Faculty at Thomas Jefferson University's Midwifery Institute. She is a Duke-Johnson and Johnson Nurse Leadership Program Alumna and was a Health Equity Fellow through the Center for Health Equity Education and Advocacy.
Nurses Educational Funds, Inc., (NEF) is one of the largest non-profit professionally endorsed sources of scholarships for graduate nursing master's and doctorate degree study in the U.S. and depends solely on donations to advance its only mission, to promote leadership through scholarship support for professional nurses seeking masters and doctorate degrees in nursing education, practice, research, administration, and health policy.
The need for nurse leaders in the United States is more critical than ever. NEF funded scholars have become outstanding faculty and deans of schools of nursing, renowned researchers, and expert administrators – all leading change in every arena across the country and globally. Since NEF's inception in 1912, over 1,300 nurses throughout the United States have received NEF scholarships.
The annual NEF Scholarship online application process opens on October 1, 2022 and closes on February 1, 2023. If you are interested in applying for a graduate nursing scholarship, please go to www.n-e-f.org and click on "Apply." All the scholarship eligibility requirements  are printed there.