Currently, an estimated 44 million Americans provide unpaid care for a family member living with a chronic illness or disability. Over the past few years, Ellen Mahoney has spent many hours listening to these caregivers' stories.
"There's really very little known about the experience of providing care from the perspective of the caregiver," says Mahoney, an associate professor at the Connell School of Nursing. Studies have quantified levels of psychological stress and other health problems that family caregivers experience, ranging from high blood pressure to diabetes. But Mahoney believes that the key to easing the critical burdens many caregivers live with can be found in their own words. By recording and analyzing their personal narratives, she says, "we're learning a lot that would otherwise be invisible."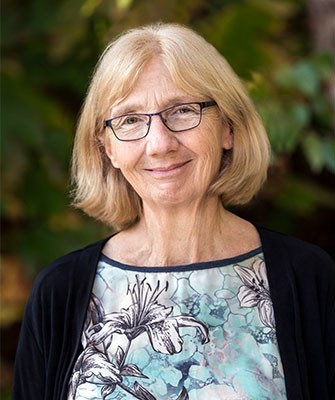 A respected scholar, Mahoney was the lead author of three interview-based studies that appeared in a special issue of the Journal of Gerontological Social Work published last March. Her research, and her ongoing work, focuses on family caregiving within the emerging and increasingly significant participant-directed (or self directed) alternative health care delivery and reimbursement system, which promotes personal choice and control over who provides services to people with disabilities who require long-term assistance but wish to remain in their own homes. (A participant-directed caregiver may be the patient, a family member, or a friend who makes decisions that help the patient continue to live independently.)
Mahoney believes that what she is learning applies to anyone who looks after the health and well-being of a loved one. "I want to be a champion for family caregivers of people with chronic illness and disability," she says.