This fall, the Connell School of Nursing welcomed four new faculty members. They are using state-of-the-art technology, trailblazing ideas, and time-tested practices to improve care of cancer patients and the frail elderly, and to educate future nurses.
---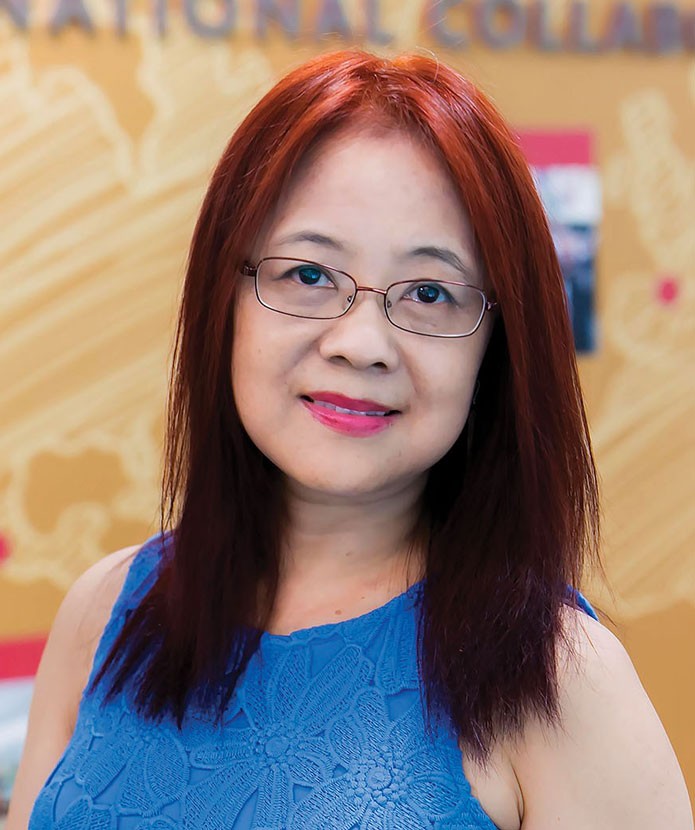 Mei R. Fu
Barry Family/Goldman Sachs Endowed Professor in Nursing
Mei R. Fu, Ph.D., RN, FAAN, is a renowned nurse scientist and the Connell School's inaugural Barry Family/Goldman Sachs Endowed Professor in Nursing. Her many honors include a 2017 induction into the Sigma Theta Tau International Nurse Researcher Hall of Fame in recognition of her contributions to research and mentorship of future nurse scientists. Fu comes to the Connell School from the Rory Meyers College of Nursing at New York University (NYU).
Fu's research focuses on better understanding and early detection of lymphedema, a painful swelling in the extremities caused by faulty lymphatic drainage that affects about 40 percent of breast cancer survivors. She became interested in lymphedema early in her nursing career while working in an oncology center in Missouri. "Women with lymphedema would say, 'Mei, I don't need sympathy—I need someone who can help me,'" recalls Fu, who found that medicine had little to offer these patients. She went on to work with colleagues at NYU, developing exercises that relieve lymphedema symptoms by promoting lymph flow.
Because the exercises must be performed precisely to be effective, Fu is developing a web-based tool that uses motion-sensor technology to track movements and provide feedback that patients can use on a mobile device or computer at home. She is also exploring the use of artificial intelligence to aid in the early detection of lymphedema.
Fu's science career in health care almost didn't happen. She came to the United States from her native China to study journalism in 1994, but quickly shifted course, eventually earning her doctorate in nursing from the University of Missouri in 2003. She is co-teaching Conceptual Basis for Advanced Practice Nursing as well as Advanced Qualitative Research Methods. "With the endowed chair, I hope to do more exciting research and mentor students and junior faculty," says Fu. "The vision and goals of the Connell School are to relieve suffering of human beings, and that is truly consistent with my worldview."
The Barry Family/Goldman Sachs Endowed Professorship in Nursing was established in 2014 with a gift from Steven M. Barry '85 and Tammy J. Barry '85, M.Ed. '87, P '14, '17.