In fall 2019, the Connell School of Nursing (CSON) will launch a doctor of nursing practice (DNP), a new degree program designed for students who wish to become advanced practice clinicians educated at the highest level. The DNP-educated nurse "translates existing research into practice," according to Susan Kelly-Weeder, Ph.D., FNP-BC, FAANP, who is associate dean for graduate programs and will be a core faculty member of the DNP. The new degree will be offered alongside the existing Ph.D. in nursing, which focuses on developing original research to advance nursing science.
In addition to learning the advanced practice nursing role, DNP students will develop a comprehensive understanding of epidemiology, leadership, and health care policy, says Kelly-Weeder. That knowledge base, she observes, has become essential to providing care to patients with increasingly complex needs within an ever-changing health care system.
Susan Hassmiller, Ph.D., RN, FAAN, senior advisor for nursing at the Robert Wood Johnson Foundation (RWJF), believes that preparation at the doctoral level will also give advanced practice nurses a larger role in health care decision-making. Hassmiller, who is also director of the Future of Nursing: Campaign for Action, a joint initiative of AARP and RWJF to improve health care through nursing, says that advanced practice nurses "will have the clinical expertise, leadership skills, and business acumen to become key contributors in today's health care systems, whether it's running their own practice or joining professionals with comparable degrees in medicine or health care to lead an organization."
The Connell School is actively reshaping nursing education in order to prepare all future entry-level advance practice nurses at the doctoral level. Master's-prepared nurse practitioners will continue to practice as nurse practitioners as long as their certification remains up to date.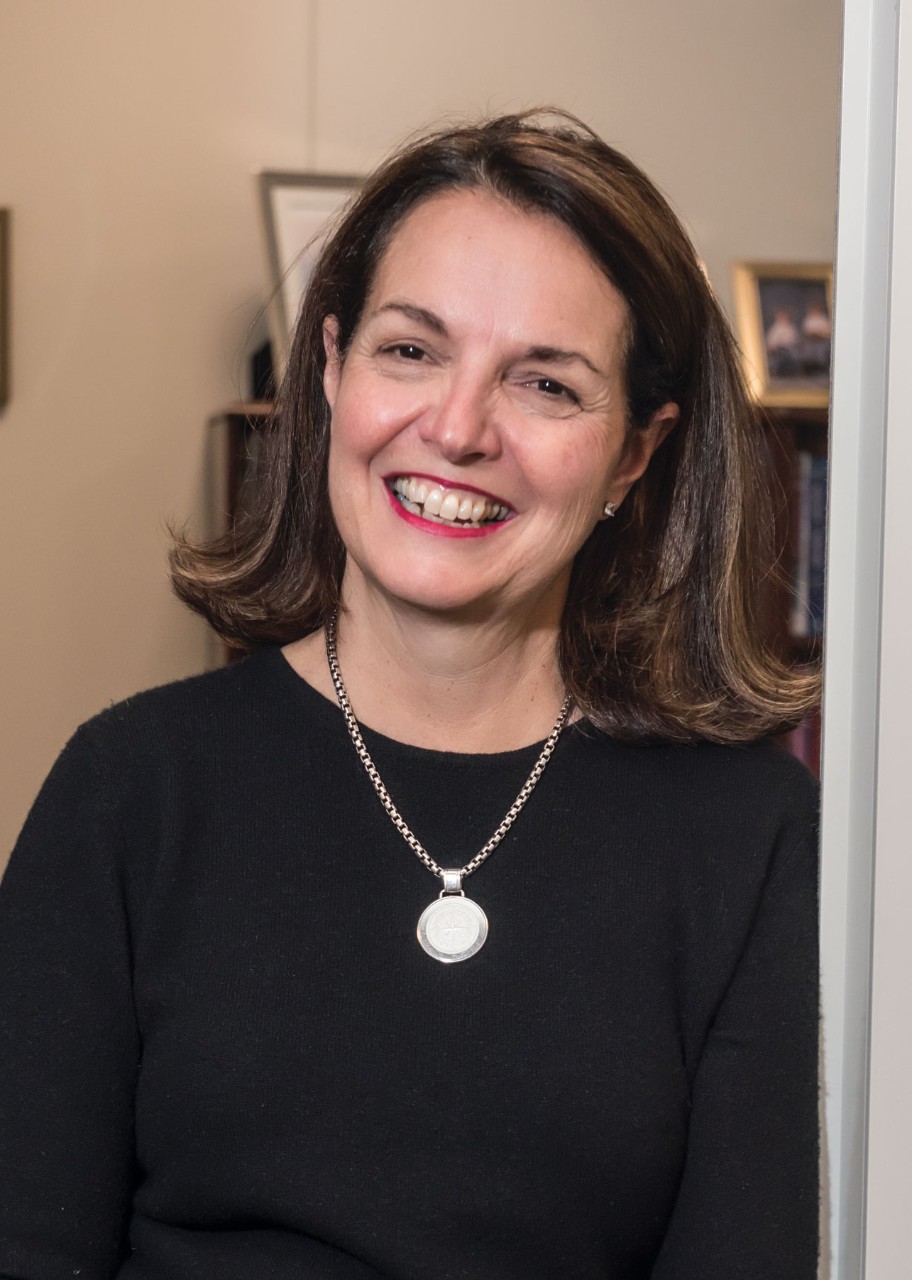 According to the American Association of Colleges of Nursing (AACN), 25,000 students are now enrolled in more than 300 DNP programs in the U.S., with 124 more programs in development.
The National Organization of Nurse Practitioner Faculties, a key proponent of the changes, recently convened 38 leaders from 20 practice, licensure, accreditation, certification, and educational organizations at a DNP summit in Washington, D.C., to design an action plan for shifting all entry-level nurse practitioner education to DNP programs by 2025.
The Connell School's DNP curriculum is based on the AACN's most recent Essentials of Doctoral Education for Advanced Nursing Practice, which defines the core competencies required. The DNP program will build on the strengths of the Connell School's master's degree programs, augmenting the current offerings with additional content in patient care, organizational leadership, and health care systems. A minimum of 1,000 post-baccalaureate clinical hours will be required, says Kelly-Weeder.
DNP students will choose from six specializations: adult-gerontology primary care, family primary care, nurse anesthesia, pediatric primary care, psychiatric/mental health, and women's health—just as those in the current master's programs do. The credit requirements will vary depending on point of entry and specialization, with most students having the opportunity to complete the degree within three years.
"As we continue to educate advanced practice nurses at this level, we'll see more innovative thinking as well as significant improvements in health care delivery for the nation," says Kelly-Weeder.
Which path should you take?
FOCUS
Clinical practice

RESEARCH OBJECTIVE
To apply existing research

POINTS OF ENTRY
Current RN certification with A.S.N or B.S.N. or post M.S. for experienced NPs

CLINICAL HOURS
Minimum of 1,000 hours (post A.S.N. or B.S.N.)
Individualized for post M.S. NPs

DISSERTATION
No

SCHOLARLY PROJECT
Yes

POST-GRADUATION POSITIONS
Nurse practitioner

FOCUS
Clinical practice

RESEARCH OBJECTIVE
To apply existing research

POINTS OF ENTRY
B.A./B.S. in field other than nursing

CLINICAL HOURS
Minimum of 1,000 advanced practice hours in addition to pre-license curriculum

DISSERTATION
No

SCHOLARLY PROJECT
Yes

POST-GRADUATION POSITIONS
Nurse practitioner

FOCUS
Clinical practice

RESEARCH OBJECTIVE
To apply existing research

POINTS OF ENTRY
B.S.N. and minimum of one year of critical care experience or post M.S. for experienced CRNAs

CLINICAL HOURS
Minimum of 1,000 hours (post B.S.N.)
Individualized for post M.S. NPs

DISSERTATION
No

SCHOLARLY PROJECT
Yes

POST-GRADUATION POSITIONS
Nurse anesthetist

FOCUS
Nursing research

RESEARCH OBJECTIVE
To develop new knowledge

POINTS OF ENTRY
B.S.N., M.S.N., or related master's degree

CLINICAL HOURS
None

DISSERTATION
Yes

SCHOLARLY PROJECT
No

POST-GRADUATION POSITIONS
Nurse scientist, nurse faculty