Throughout her nine-year tenure at the Connell School, Dean Susan Gennaro has made diversity and inclusion a strategic priority. Developing an environment that "fosters the success of a diverse, culturally sensitive faculty, staff, and student body" was one of the five strategic aims Gennaro set when she arrived on campus in 2008. This goal was in keeping with the framework set forth that same year by the American Association of Colleges of Nursing, which aimed to "facilitate the attainment of cultural competence" into baccalaureate nursing education.
One of the first initiatives was Keys to Inclusive Leadership in Nursing (KILN), a program the Connell School launched in 2009 under the leadership of Associate Professor Catherine Read that has since provided stipends and academic and professional support to more than 160 students from backgrounds underrepresented in professional nursing. Keenly aware of the long-established link between culturally competent nursing care and better patient health outcomes, the school has also expanded linguistic and cultural immersion opportunities in the Caribbean and Central and South America, encouraging students to take part in them. In the spring of 2009, the nursing school established an active Diversity Advisory Board made up of faculty, alumni, and local and national nurse leaders.
Recently, CSON leadership, faculty, staff, and students have expressed heightened interest in finding innovative ways to promote cultural competence on campus, especially in light of racial strife throughout the country and related tensions at Boston College. At a time when at-risk, multicultural patient populations are growing rapidly, their needs are becoming ever more urgent and complex, and the Connell School is working to educate nursing professionals who are fully prepared to respond to those needs.
TAKING THE PULSE
Recent Connell School surveys have indicated that ideas and definitions of diversity and inclusion are constantly evolving. According to Assistant Professor Tam Nguyen, chair of CSON's Diversity Advisory Board, a student survey conducted during the 2015–16 academic year showed marked differences between how white students and their black, Hispanic American, and Asian American classmates experience their undergraduate years at Boston College. As compared to white students, a lower percentage of students of color characterized the CSON environment as inclusive. "While disheartening, this kind of discrepancy between white students and students of color is consistent with findings from assessments at schools of nursing across the country," notes Nguyen.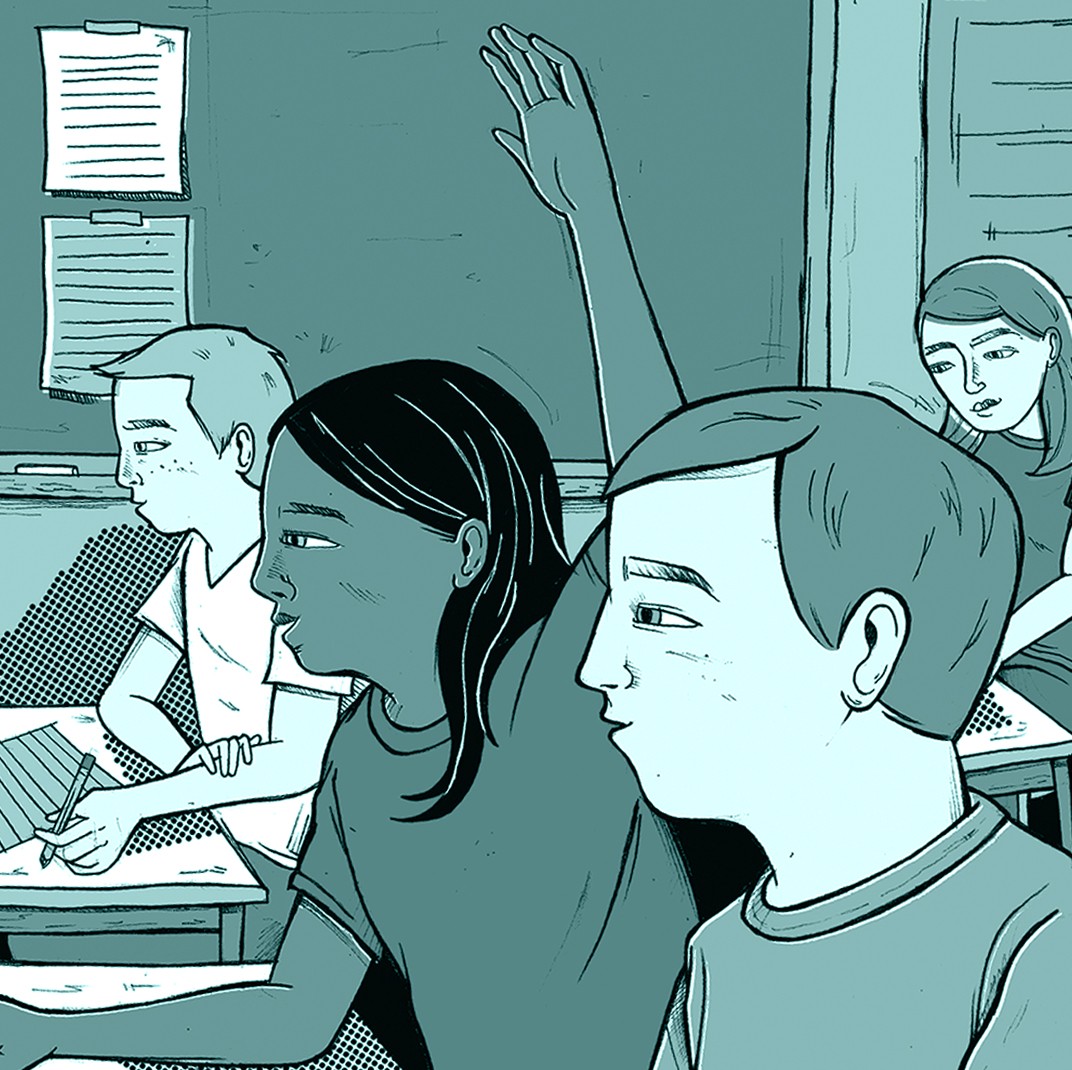 Inspired in part by student survey data, CSON leadership, working with Nguyen; Julianna González-McLean, assistant dean of Student Services, Diversity, and Inclusion; and Tracey West, Boston College Law School's associate dean for External Relations, Diversity, and Inclusion, decided to assess cultural awareness and sensitivity among Connell faculty and staff. When it came to cultural competence, for example, faculty and staff generally appreciated the values shared by people and cultures, but sometimes minimized more specific ethnic, cultural, and religious differences that significantly enhance or impede communication across cultures. As minority members of the Connell community can attest, these unacknowledged distinctions make a difference.
When Raquel Jackson '19 came to campus in fall 2015 from a public high school in multicultural North Miami, she experienced a series of culture shocks. As an admitted student, she had visited campus as a guest of the Keith A. Francis AHANA Weekend—an opportunity for black, Hispanic, Asian American, and Native American prospective students to explore academic and extracurricular life at Boston College. That initial positive experience convinced Jackson to enroll at Boston College, but it didn't prepare her for some of the ways in which she would feel out of place once she started her first academic year. Her first year, she says, "I didn't see a lot of people like me."
In some of her classes outside CSON, Jackson says, she felt singled out. Sometimes, for example, she was asked to express "black opinion" in class. During a class discussion about the legacy of slavery in the US, she recalls, one student said, "It happened a hundred years ago; I don't see why I should feel guilty for their problems." When the professor encouraged discussion, all eyes turned to Jackson—"as if slavery and its effects are just black issues and not a societal issue for America in general," she says.
"I didn't see a lot of people like me," says Raquel Jackson '19 of her first academic year. She felt singled out.
For Jackson, who had always topped her high school class without trouble, academics were a shock as well. Like many students who come from underresourced secondary schools, Jackson had not had the opportunity to take courses such as advanced biology in high school, and she struggled in Anatomy I—a course that is a crucial building block to success in the nursing program. It was a challenge to compete with classmates who already had a rigorous background in advanced biology.
"I had been a top student, but Anatomy slapped me in my face and forced me to seek help," Jackson says. At first, she thought she could just study harder or change her habits to regain her footing. Priscilla Nyarko '18, the Connell School's newly minted undergraduate student outreach coordinator for diversity, encouraged Jackson to look for e-mails about KILN, and Jackson discovered that González-McLean had set up peer tutoring sessions and study halls for Anatomy I. With the support of these sessions, Jackson passed the course. Nyarko also told Jackson that she could seek funds for non-tuition expenses from KILN and the Montserrat Office in University Mission and Ministry, which helped her cover essential non-tuition expenses such as a stethoscope for her clinical classes. Jackson's experiences in Anatomy and KILN demonstrate how students can succeed when difference is respected, rather than downplayed or dismissed.
MOVING FORWARD
The two student inclusivity surveys led the Connell School to make several changes during the 2016–17 academic year. González-McLean and Nguyen used the survey results to spark conversations, guide workshops and other professional development trainings, and expand diversity-related resources for students, faculty, and staff. West presented the findings of the culture assessment to faculty and staff and solicited their ideas on how to work together to make progress during the 2017–18 academic year. The Diversity Advisory Board is working with other campus experts to educate faculty and staff on the effect that glossing over or minimizing cultural, ethnic, and religious differences can have, even when it is unintentional.
School leadership and faculty are also working to respond with compassion when students want to talk about current events involving race, gender, and sexual orientation. Workshops on such topics as "unconscious bias" and "incorporating sexual orientation and gender identity into our curriculum and research" are now regularly folded into faculty and staff meetings.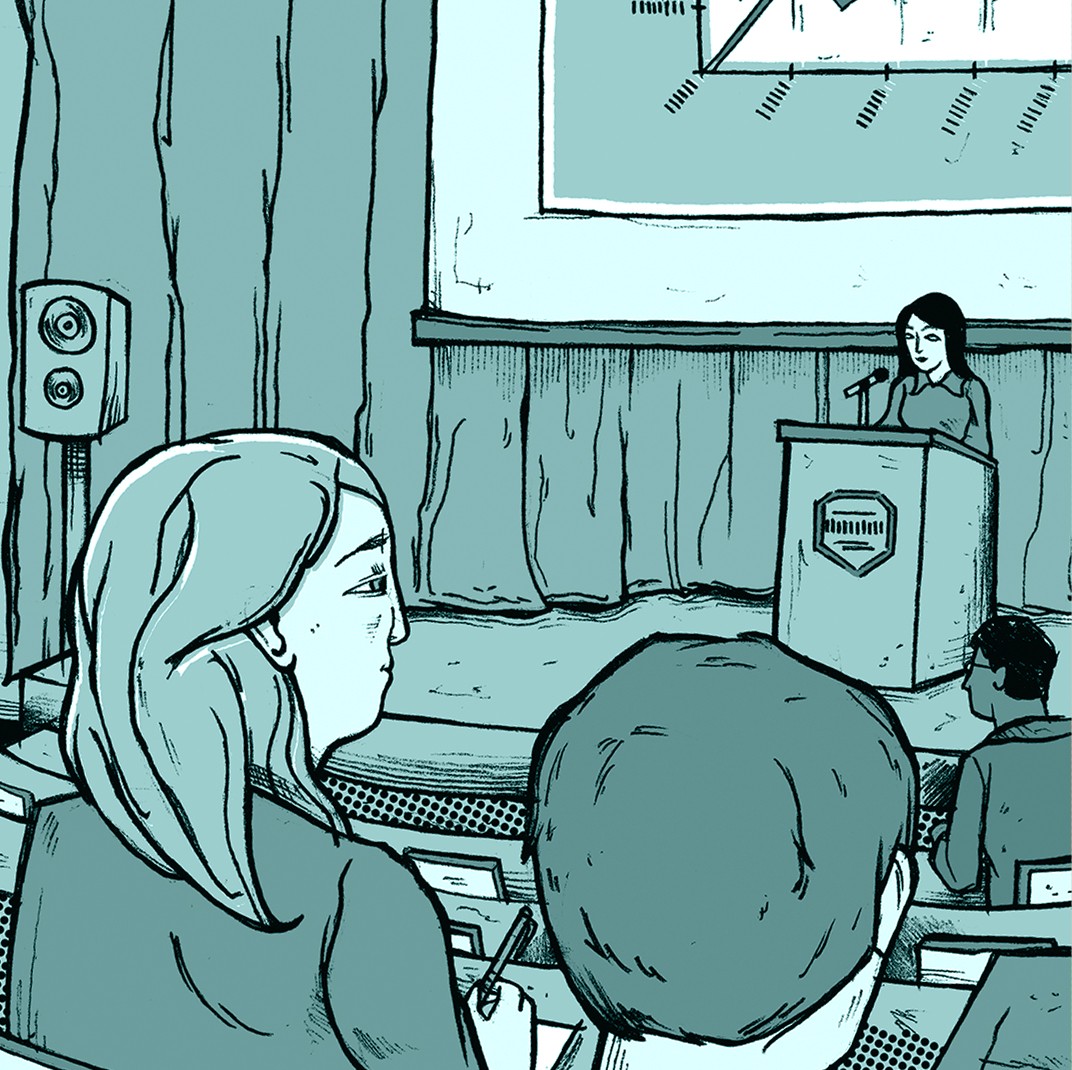 With an online platform provided by the University's Center for Teaching Excellence, González-McLean and Brandon Huggon, assistant director of Student Services, created an interactive repository of diversity- and inclusion-related resources for CSON faculty, staff, and external consultants to help expand conversations held in classrooms and conference rooms. The website features information on campus resources, academic support for students, tools for self-reflection, activities for the classroom, terminology, and articles that feature the history of diverse populations.
To support minority nursing students, González-McLean and Nguyen have met with members of each undergraduate class togather feedback on how to improve diversity and inclusion. They have also systematized the study halls and peer tutoring program to help students succeed in Anatomy I and Pathophysiology.
CSON students succeed in a supportive environment when difference is respected, rather than downplayed or dismissed.
At both the graduate and undergraduate levels, the Connell School is changing its curriculum to ensure that students experience an inclusive learning environment and are well equipped to care for patients from all backgrounds. In the first-year seminar, the curriculum was overhauled to include issues of diversity. The school has also launched SCRUBS (Sophomore Connell Retreat for Undergraduate B.S. Students), which is now a mandatory, one-credit course for sophomore nursing students. Similar to the first-year seminar, SCRUBS includes diversity and inclusion topics. Additionally, a one-day retreat is planned for graduate students in January 2018.
"Students are telling us that learning about diversity and inclusion is best done through conversation and active learning," Nguyen says. For the advisory board, she notes, the goal is to strike the right balance by expanding CSON's curriculum without overburdening it.
"We're doing all of this because developing and maintaining an environment that supports inclusivity and fosters the success of a diverse, culturally sensitive faculty, staff, and student body is one of our key strategic aims," says Gennaro, whose ongoing research focuses on the health of pregnant women of color. "The surveys and other activities are strategies to take stock of where we are and where we need to go next in our long move forward." ▪

— By Judy Rakowsky
Graphic design: Christine Hunt
Illustrations: ImageZoo/Alamy Stock Photo