Two Boston College Connell School of Nursing (CSON) faculty members were invited to participate in the Eastern Nursing Research Society's 29th Annual Scientific Sessions. Dean Susan Gennaro and Professor Judith Vessey added their own professional insights to the conference, this year entitled Leading the Way: Building Strength and Unity in the Diversity of Nursing Sciences.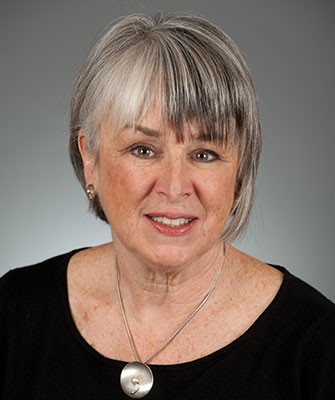 Judith Vessey, who holds the Leila Holden Carroll chair at CSON, presented at the pre-conference on Tuesday, April 4, 2017 along with Ph.D. fellow Lauren Pfiefer. The collaborative pre-conference investigated the persistence of bullying and lateral violence in the nursing workplace. Speakers at the conference offered tools and suggestions to create positive change using an evidence-based approach. Dr. Vessey was able to provide a unique perspective on the issue, as her current research focuses on teasing and bullying. Dr. Vessey, whose career has been dedicated to caring for children, became interested in this particular subject when she witnessed the difficulties that children with chronic conditions faced on being included in school. Further, her work has taken the direction of studying bullying, harassment, and lateral violence in the workplace. Presently, Dr. Vessey is developing a brief screen for detecting bullying to be used in primary care settings.
"Bullying and lateral violence is a persistent problem in the nursing workforce. These behaviors negatively influence nurses' psychological and physical health, undermine teamwork, and have an impact on patient safety and care outcomes," said Dr. Vessey. "Being able to present the 'State of the Science' at the ENRS preconference is a wonderful opportunity to create a dialog among participants as to how we can confront these issues through research and practice."
Dean Gennaro moderated a workshop at the conference on Wednesday, April 5, 2017. The workshop, entitled Publish for Success but Beware of Predators, allowed attendees the chance to talk to selected editors and learn about publication priorities, strategies for effective publishing, and finding a fitting journal for manuscripts. Currently, Dean Gennaro is the editor of the Journal of Nursing Scholarship, which is the journal of nursing's honor society Sigma Theta Tau and read in more than 100 countries by more than 130,000 nurses. She was particularly qualified to moderate this workshop as she serves as an editorial board member and manuscript reviewer for this journal as well as many other leading research publications. 
The conference was an opportunity for those interested in nursing research to learn more about the field as well as network with with colleagues from academic and clinical settings. CSON was well-represented at the conference with two Ph.D. students in attendance. BC students Erin Flaherty and Kim Pomerleau, along with the other participants, had the choice of attending workshop sessions with a multitude of different speakers. Aside from Dr. Vessey's and Dean Gennaro's specific areas of expertise, other topics discussed at the conference included: caring for patients with disabilities, funding challenges in uncertain times, promoting health in diverse populations, and many more. 
The events of The 29th Annual Scientific Sessions were held on April 4 through April 7, 2017 at the Sheraton Philadelphia Downtown Hotel in Philadelphia, PA. For further information regarding the conference or the Eastern Nursing research Society, please visit the ENRS website. 
— Lillie Karch, Connell School of Nursing