On Monday, April 24, Boston College nursing students could be seen outside of Gasson Hall blasting the Bee Gees' "Stayin' Alive." Their goal was not to revive the hit song from the '70's, but to prepare their fellow students for a cardiac emergency. The Connell School of Nursing senate, in an effort led by sophomore Sydney Conti, called on BC students to learn how to perform hands-only CPR. The group set up a table with practice dummies and instructed passerby's on how to properly help a person suffering from cardiac arrest.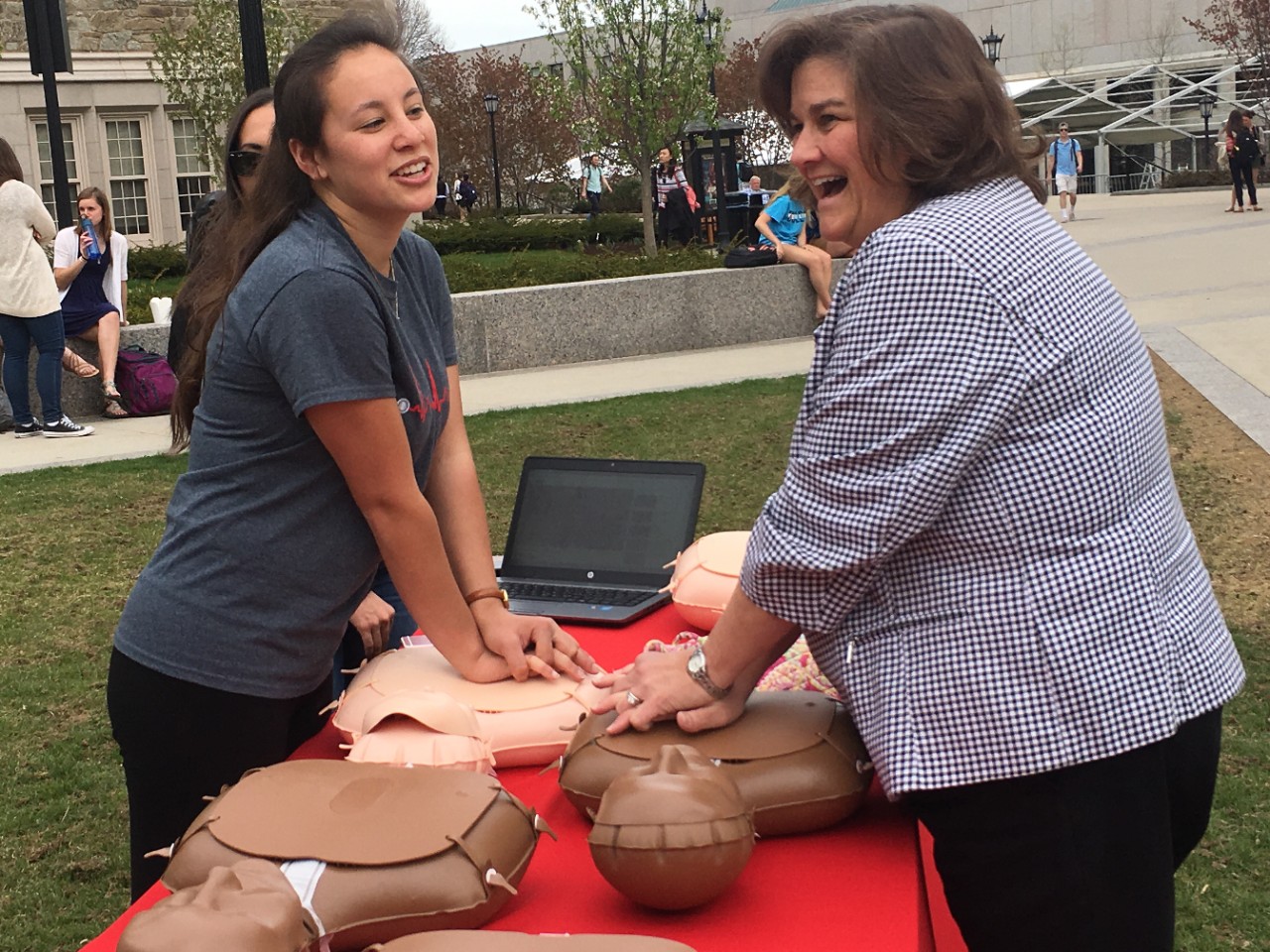 BC students and faculty walking by were called upon to take thirty seconds out of their day to learn how to perform hands-only CPR. After arriving at the table, participants were given a well-crafted speech about the necessary steps to take in the emergency situation—call 911 and push hard and fast in the center of the chest. The nursing students provided a demonstration of the proper form and pace necessary, pushing firmly in the center of the chest to the beat of "Stayin' Alive"— hence the music choice. Participants were then able to try it out for themselves, learning the right amount of pressure necessary on the practice dummies. 
Colleen Ryan, a CSON student volunteer, commented, "A lot of people don't realize that cardiac arrest can happen to anybody at any age and it is good for all people to know how to handle these situations."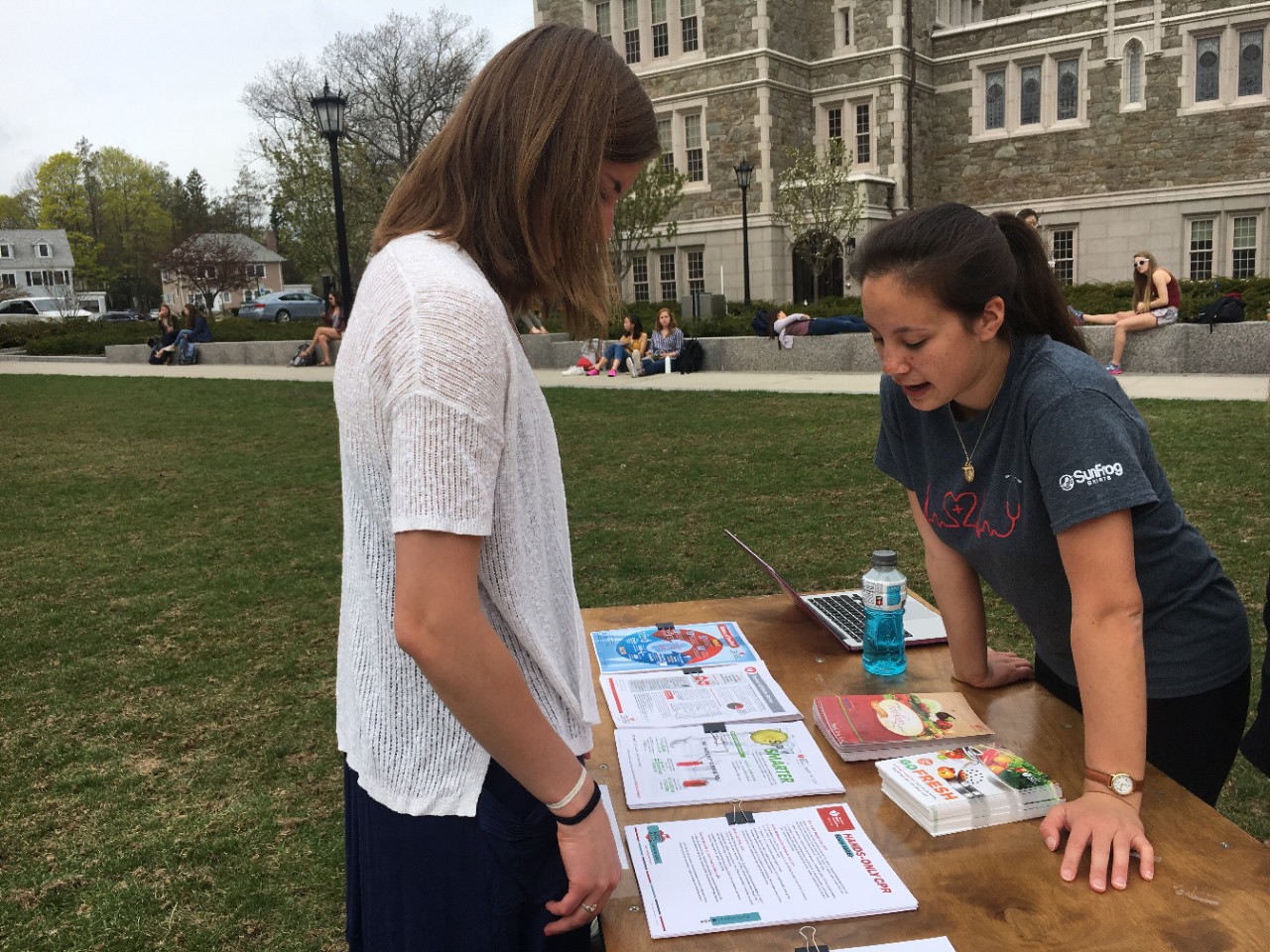 Students and faculty who stopped by the table were presented with clear, practical information that could help them handle a future emergency. They were also provided with a range of flyers and pamphlets for further reading. Taking less than a minute out of their busy days, the BC community became more prepared to deal with a life-threatening situation.
"Less than 46% of people involved in emergency situations have had bystander intervention training," Sydney Conti explained. "Offering instruction on a college campus is an easy and quick way to teach a large group of people. Learning CPR is great for the BC community and the community in general."
Hands-only CPR has been shown to be as effective as conventional CPR for cardiac arrest at home, work or in public. Though passing students did not become CPR certified in thirty seconds, they are now equipped with the information to truly make a difference as the method can more than double a person's chance of survival.
As students left the table, armed with the tools to help in an emergency, Colleen Ryan called out to them, "Now you can save a life!" 
—Lillie Karch, Connell School of Nursing