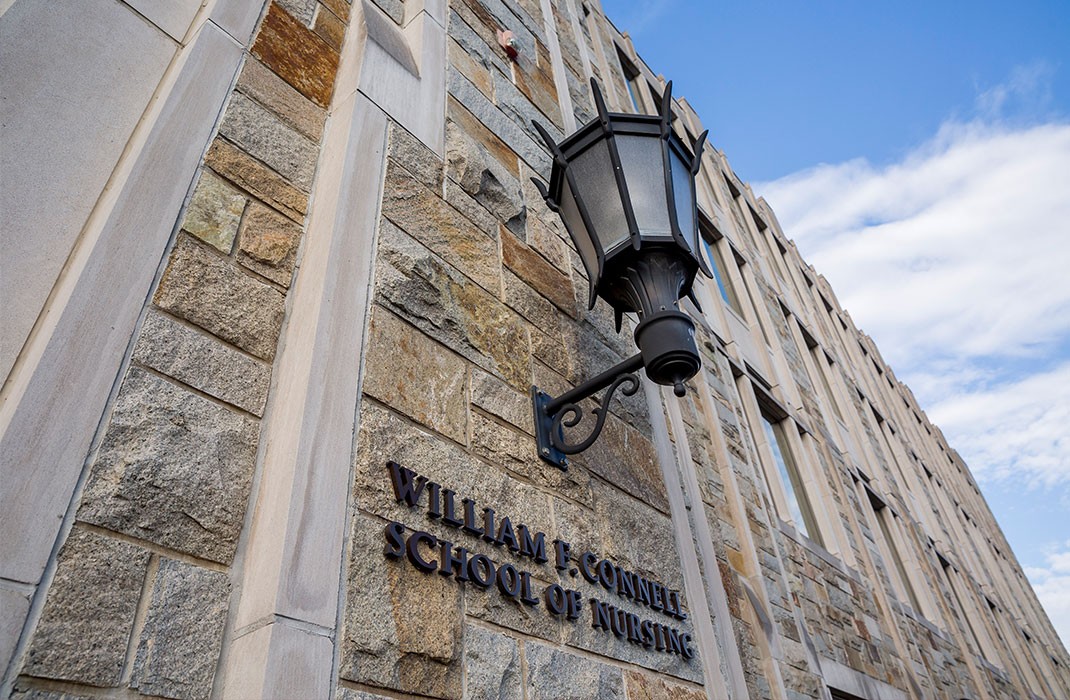 The William F. Connell School of Nursing (CSON) improved to 31st among national schools of nursing in the 2018 U.S. News & World Report survey of master's programs.
CSON rose two spots from the 2017 ranking. The improved score was bolstered by a higher peer assessment score and overall mean undergraduate GPA as well as an increase in the percentage of faculty who are active nursing practice.
CSON continues to be the highest ranked master's program in Massachusetts and shares its spot with Arizona State University, The Catholic University of America, George Washington University, and the University of Utah. 
"I am very pleased with this recognition of CSON's academic excellence," said Dean Susan Gennaro. "Our success is thanks to the tremendous work of our faculty and students in the classroom, in practice, and in research. The university has provided generous support and resources for CSON, including our brand new state-of-the-art facilities, and we plan to build on this momentum to continue this upward trend."
Boston College performed well overall in the 2018 graduate program rankings. See the full story.