Simulation manikins have been a staple of nursing education for more than 100 years. Until the twentieth century, nurses trained in real time—on the battlefield, for instance, or in rudimentary clinical settings. Then, in 1911, the rosy-cheeked Mrs. Chase made her debut. Hartford Hospital approached the Rhode Island doll manufacturer M.J. Chase Co. to design the first manikin tailored for health care practice. Modeled and named after her creator, Martha Jenks Chase, Mrs. Chase stood 5'4" and featured stitched knees, hips, elbows, and shoulders. Three years later, she acquired an arm injection port and an internal reservoir. She and pediatric simulation "baby Chase" dolls remained ubiquitous in nursing schools for six decades.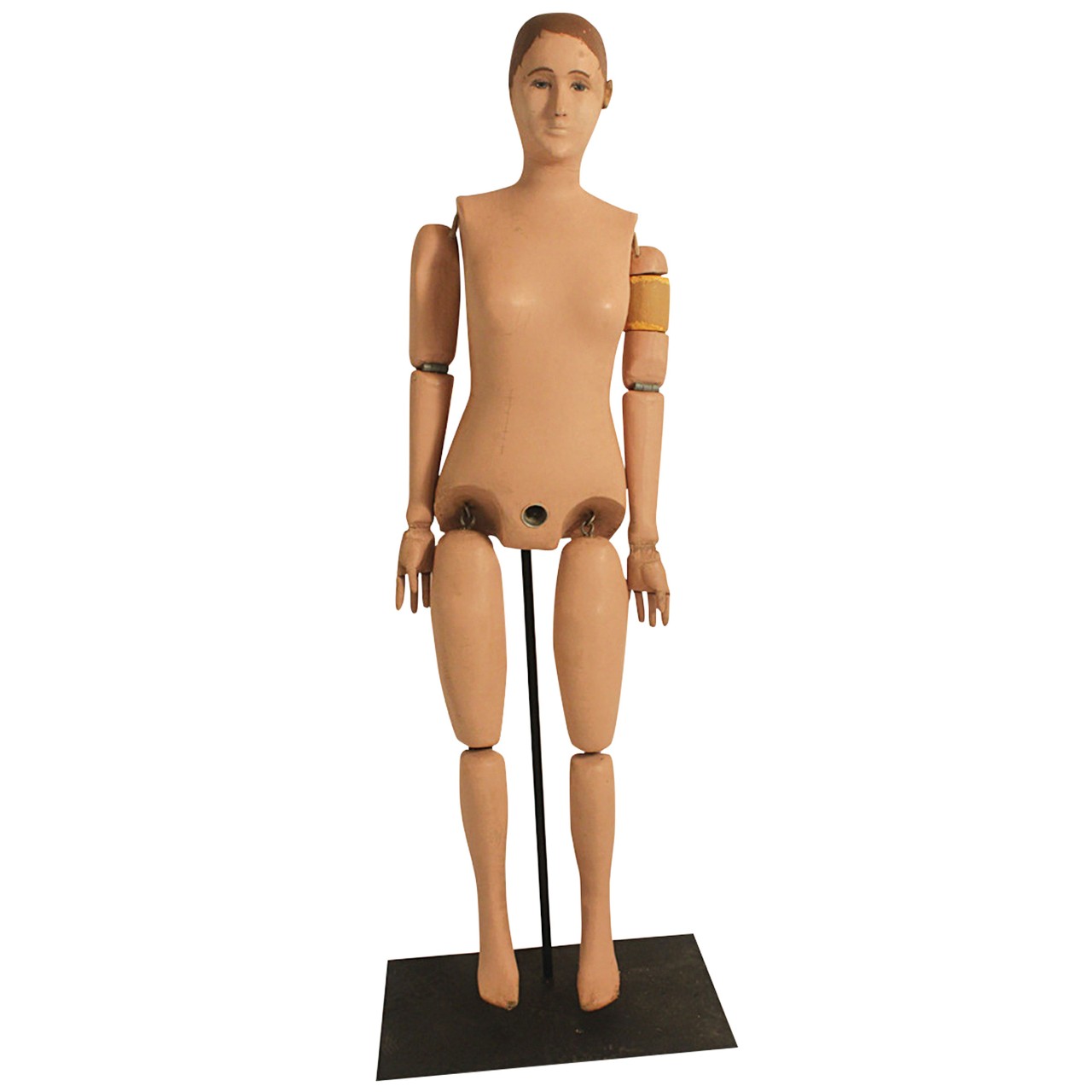 Specialized manikins with realistic breathing and heartbeats replaced Mrs. Chase in the 1970s. Computerized, gender-specific simulators that bleed, blink, cry, and react in real time have recently proliferated. The number of nursing schools using medium- or high-fidelity simulators jumped from 66 in 2002 to 917 in 2010.
Simulation education today appears to work just as well, if not better, than clinical experience, according to a comprehensive National Council of State Boards of Nursing study that followed 666 students at 10 U.S. prelicensure programs for two and a half years. The study, published in the July 2014 Journal of Nursing Regulation, found that students who spent 50 percent of their time in simulation education scored higher than a control group on assessments of mental health, medical-surgical, maternal-newborn, and community health nursing. While continued research into nursing training methods is needed, simulation will remain essential, according to Amy Smith, director of CSON's clinical learning and simulation laboratories. It is crucial because it allows students to perform tasks that they may not see in their clinical rotations, such as attending vaginal births and assessing typical pediatric development.
The Connell School of Nursing's new home in Maloney Hall will feature a 2,000-square-foot laboratory twice the size of its lab in Cushing Hall. It will include 12 new low-fidelity manikins (double the current cadre) of varying ages and skin tones, and three high-fidelity manikins that perspire, breathe, and even speak: birthing manikin Sim Mom, adult Sim Man, and Baby Hal. Smith said the new lab additions will allow the faculty to "create any situation to ensure [the students] practice the critical skills they need."
—Zak Jason, additional research by Alexandra Hunt, photograph by Caitlin Cunningham, 1920s Mrs. Chase medical doll photograph courtesy 1stdibs.com