Student activities are hardly a luxury: They're part of the learning, which is why these days they're called "co-curricular" activities, not "extra-curricular." This fall, there have been plenty of opportunities along these new-normal lines.
A signpost of co-curricular life at the Carroll School is the weekly undergraduate newsletter This Week in CSOM, which is tailored in different versions to each class year and distributed via email on Sunday evenings. The e-letter amounts to one-stop-shopping for those looking to get involved and stay connected at the Carroll School, featuring dozens of items about events and opportunities in the coming week. In addition to listings of mostly virtual workshops, meetings, and panels (and the accompanying Zoom links), This Week includes information about advising hours, spotlights on different Carroll School courses, leadership opportunities, and more. These days, the newsletter also provides weekly wellness tips to encourage students to take care of themselves during particularly stressful times. 
The October 18th edition, for example, consisted of 33 items, announcing 17 events, with a mix of in-person and virtual offerings. Among the event listings: an in-person MakeBC workshop where participants learned circuit design by creating their own flashlights; a Zoom lunch session with Grace Zuncic '05, chief people and culture officer at Chobani; and a virtual alumni panel on careers in corporate responsibility.
---
Student-run clubs have kept up the pace as well.
For instance, the Boston College's Investment Club spent the first six weeks of the fall semester offering weekly education sessions to teach first-year students the how-to basics of investing. The sessions were in addition to their regular club meetings, and featured insights from upperclassmen and a mini quiz using the Zoom poll feature at the end of each session to test participants' knowledge. The club—which collaboratively manages a fund of over $800,000—also uses virtual technology in their weekly meetings. Members deliver interactive virtual presentations on ways the club could invest their portfolio, and then members use the Kahoot! quiz website to vote on which of the different pitches to pursue.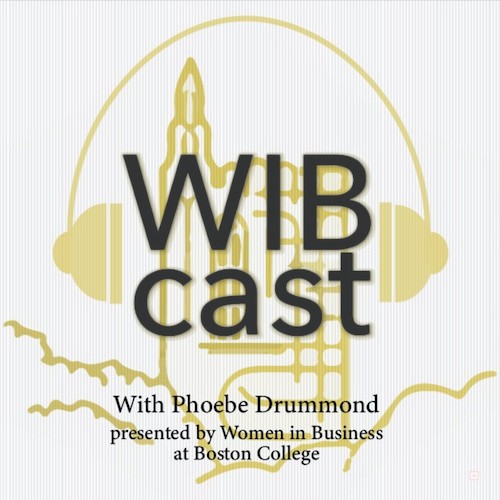 Another group on campus that is leaning into technology this semester to foster community is the Women in Business club, which recently launched their WIBcast podcast, hosted by Carroll School sophomore Phoebe Drummond, of Little Silver, New Jersey. The inaugural episode of the podcast features Angela Jin '17, founder of 1950 Collective, a One Direction merchandise and social activism company that netted $300,000 in revenue while she was still a student. Another virtual offering, the WIB newsletter, offers a slew of online networking and professional development opportunities, and their weekly discussion group has moved to a virtual format to accommodate gathering-size restrictions.
To learn more about other clubs on campus, check out the Community & Student Life page or visit the Carroll School's Instagram to view the Club Spotlight feature.