The needs of our communities continue…
Whether or not you were involved in service during your time here at BC, there are opportunities after graduation that allow you to explore more deeply your interest in service and justice issues. Over the years, hundreds of BC graduates have pursued full-time service through a variety of programs. Explore your passions, learn new skills, build community, and make a difference for and with others.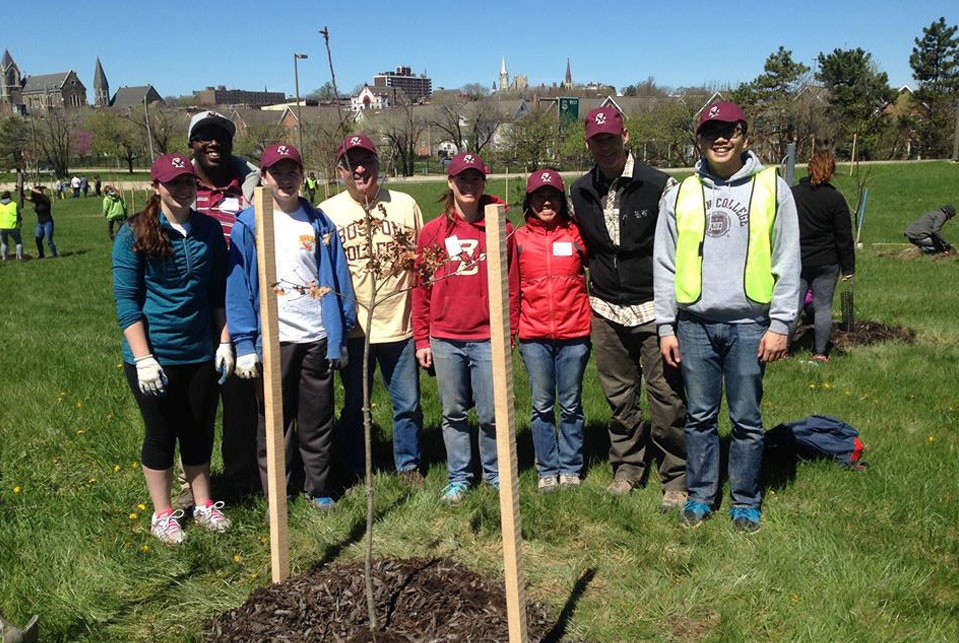 Getting Started
One-on-One Advising
If you are wondering what full-time service is all about, we are here to help. It's never too early or too late to consider your options. Contact Kate Daly to set up a time to chat.


Catholic Volunteer Network
The Catholic Volunteer Network (CVN) offers a database of programs with full-time opportunities, as well as additional resources for potential volunteers.  Many programs are still accepting applications well into the spring (2020).


Americorps
Americorps is a network of service organizations created to meet the needs of the underserved in the United States.


Post Graduate Service Fair
There will be two virtual opportunities, in November 2020 and January/February 2021, to learn about full-time domestic and international service programs. Please check back for more information.


Resume Writing
The Career Center offers 15-minute drop-in sessions, Monday-Friday, 12-4 p.m., if you would like someone to review your resume. You can also view sample resumes from BC students.


Funding Opportunities

W. Seavey Joyce, S.J. Grant: BC seniors who would like to pursue full-time domestic faith-based service but who have concerns about finances can apply for this funding opportunity.

If you are a student with questions about any of the events above, or if you are part of an organization interested in attending the Post Graduate Service Fair, please contact us.
Below is a list of organizations that offer full-time, supported, post graduate volunteer opportunities. Many of these organizations will visit Boston College for the Post-Grad Volunteer Fair that takes place each Fall.
*some placements will not be represented at the fair