Eagle Volunteers gives Boston College students a chance to give back to the community by working with children in local schools. Email the group at bceaglevolunteers@gmail.com.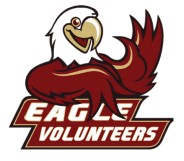 Weekly volunteer placement partnering Boston College students with teachers and students at Mt. Alvernia Academy, an elementary school just a five minute walk from campus. Volunteers assist inside or outside of the classroom.
Weekly volunteer placement doing arts and crafts with children primarily between the ages of 5 and 7 at the Edison K-8 School. Some activities include painting, making friendship bracelets, coloring, and making sculptures out of Play-Doh.
Weekly volunteer placement at Edison Elementary School by conducting fun science experiments in a 3rd or 4th grade classroom. Our mission is to create a lasting love for science among the students we work with.