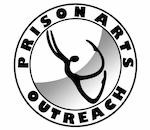 Prison Arts Outreach engages student volunteers in the teaching of art workshops at a women's prison in Framingham, MA. No previous art experience is required.
Due to COVID restrictions, we are unable to visit the prison during the 2020-21 academic year. We are making contingency plans, with a hope of connecting with the women virtually and through letter-writing projects. We also hope to expand our programming to include educating students on our campus on the topics of prison reform and prisoner's rights.
If you are interested in the arts, offering companionship to incarcerated women, prison reform, or learning more about the criminal justice system, please contact us at prisonartsbc@gmail.com.