Join us
Every spring, a delegation of faculty and staff travels to Central America for a week-long immersive experience facilitated by the Center for Global Education and Experience. Co-sponsored with Intersections, the goals of the program are threefold:
Provide an international experience for faculty and staff that explores global justice issues in the context of a developing nation.
Increase participants' appreciation for how the themes of human development, justice, and faith are understood in Jesuit higher education.
Encourage participants to discover ways of integrating these themes into their own life and into the work they do at Boston College.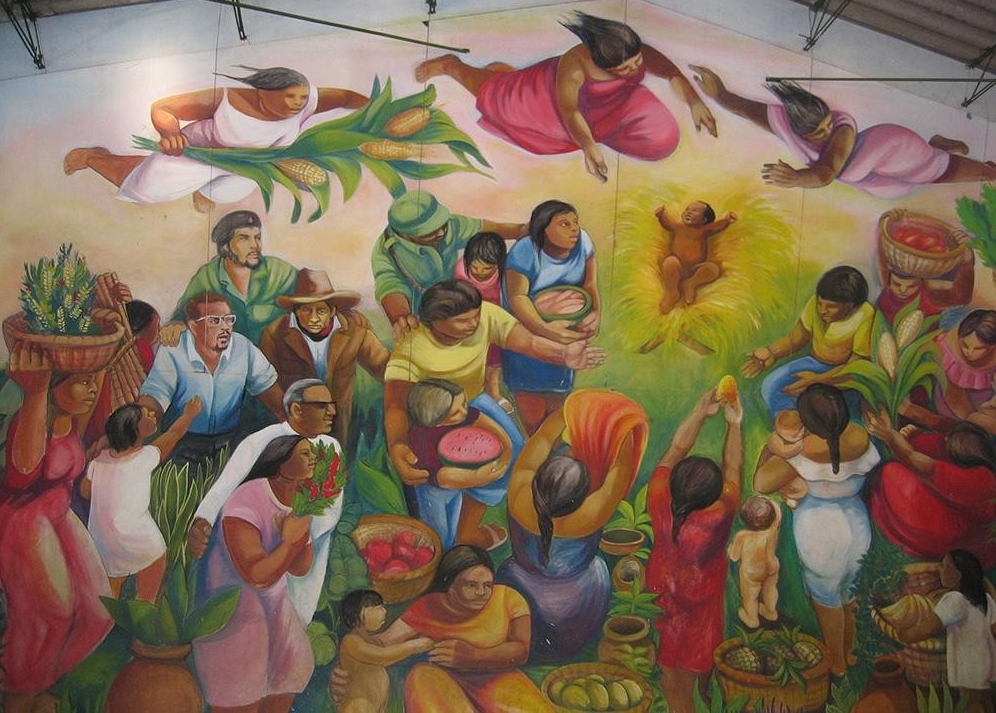 Testimonials

"

Part of this trip was, for me, an opportunity to take some time away from my routine and not simply learn about the politics, history, and culture of Nicaragua, but also to take the time to reflect on some of the very issues that we ask our students to reflect upon. In a particular way, I was thinking about vocational questions, about how my work can be of benefit to the world. I think a lot of us were struggling with this after seeing the poverty in Nicaragua. It was also a valuable trip for our group because we—and I would argue this is true for many that choose a career in higher education—understand the importance of life-long learning and we value experiences that help us grow intellectually. This program was a wonderful experience that encourages intellectual growth and development.

"

Testimonials

"

I felt helpless so many times that it broke my heart almost every day.  Seeing poverty in its rawest form has to touch you or you cannot call yourself a human being.  But then I was renewed with the knowledge that people are helping each other, believing that life will be better for their kids, working hard to make that happen and staying strong in their faith and belief that God is watching over them and that better days are ahead.  Thank you for giving me this education and personal growth.  I am a different person because of this trip; I am a better person and a better employee because of this trip. 'Men and women for others' has taken on a new meaning for me since I have been home.

"

Testimonials

"

On a personal level, this was much more of an educational experience than I had ever imagined.  I think there is no doubt that any of us who work with students come back to campus from Nicaragua with a much deeper understanding of international and even domestic service/immersion experiences and their role in an integrated education.  For me personally, I am committed more than ever to developing academic experiences that weave experiential learning into the fabric of the course and correspondingly help students enter these experiences with a fuller academic/analytical understanding of the many forces at work. The expansion of consciousness of BC faculty and staff has to have many unforeseen effects on our lives and the decisions we make here that enhance the quality of a BC education as well.

"

Testimonials

"

After many years of working with and supporting students and staff on service trips (but never going), this trip has given me a greater appreciation for the work that those students, faculty and staff have done. I also think that this experience has really changed the way I think about the world and challenged assumptions about poverty, loyalty to country, and community service. For faculty and staff who perhaps are not entirely familiar with or aligned with the institutional mission and goals, this experience can certainly help articulate those.

"

Testimonials

"

One of the values of this trip to the BC community is that it exposes the community to different perspectives—culturally, politically, and economically. It is also an opportunity for sincere engagement with issues that we do not normally address, bringing issues of social justice and human rights to the forefront.  I especially appreciated the fact that I was privileged to meet and get to know members of the BC community, whom I may have never had the chance to meet and know.

"
The goals of the Nicaragua Faculty and Staff Immersion Trip are:
To provide an international experience for faculty and staff that explores global justice issues in the context of a developing nation;


To further participants' understanding of how issues of human development, justice, and faith are linked in the Jesuit mission in higher education;


To encourage participants to find ways of integrating these themes into their own life and their work at Boston College