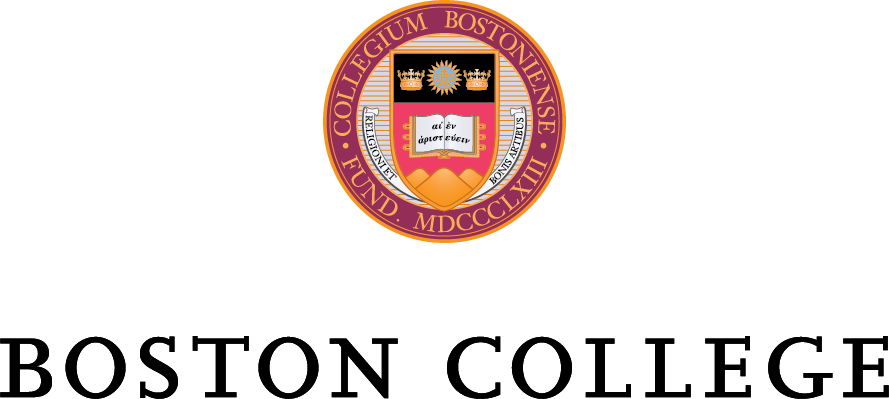 September 30, 2020
Dear Members of the BC Community:
We write to provide an update on Boston College's response to COVID-19 during this fifth week of the fall semester and the seventh week of testing.
The University's COVID-19 cases have decreased considerably since the spike that occurred the week of September 7-13, with 40 students and one staff member testing positive last week (September 21-27) out of a total of 8,359 tests. Those results translated to a positivity rate of 0.49 percent, compared to the Massachusetts average of 0.90 percent. Thus far this week, University Health Services has reported five positive cases out of 3,047 tests, resulting in a weekly positivity rate of 0.16 percent, compared to the Massachusetts average of 1.0 percent.
Boston College has substantially increased its weekly testing since September 14, focusing on infection trends on and off campus and individuals identified through contact tracing. The University is currently conducting between 6,000 and 8,000 tests per week among students, faculty, and staff.  University Health Services continues to follow a targeted and strategic asymptomatic surveillance testing plan that includes weekly surveillance testing of individuals in high-contact positions–including Housekeeping, Dining Services, BC Police, and RAs–quick testing of those showing symptoms, and rapid contact tracing to identify, test, and quarantine individuals who may have been exposed to COVID-19.   
Since testing began on August 16, the University has conducted 41,147 tests of BC community members, including 27,635 tests of undergraduates. Of this total, 173 individuals have tested positive, including 170 undergrads.  Currently, there are 45 BC undergraduates in isolation (32 juniors, 13 sophomores, 0 seniors, 0 first-year students) with 17 in University isolation housing and 28 recovering at home. A total of 125 undergraduates have recovered and returned to normal activities. Boston College has space for quarantine and isolation at Pine Manor College in Brookline and Hotel Boston in Brighton. The University has also leased additional hotel space in Newton.  Students living in off-campus apartments who test positive will isolate in University housing and have meals provided by BC Dining Services.
Based on our infection data and to help limit the spread of the virus, Boston College has revised its guest policy to reduce the number of individuals who can be present in residence hall rooms or suites/apartments at any given time. Effective Friday, October 2, students living in singles, doubles, triples, and quads will be permitted one guest in their room, while students in suites/apartments will only be allowed two guests at a time. As with other University COVID-19 guidelines, violations will be subject to a range of disciplinary sanctions, up to loss of housing and University suspension.
Additionally, we encourage that masks be worn in apartment/suite common areas on and off campus at all times, especially when a guest is present.  We also ask all members of the community not to travel during the Columbus Day weekend. As a reminder, anyone who must travel for unexpected reasons will be required to adhere to the state's Travel Quarantine Guidelines upon returning to Massachusetts. 
Boston College continues to work closely with the Commonwealth of Massachusetts' Community Tracing Collaborative and the departments of health in Boston, Newton, and Brookline. Contact tracing has been a vital component in limiting the spread of the virus on and off campus, with more than 130 positive cases being identified as a result of University contact tracing efforts.
The Commonwealth of Massachusetts provides details about its contact tracing protocol that should help to address concerns raised by community members.  Specifically, the Department of Public Health website states that contact tracers will only seek to identify those who were in close contact with an infected person two days prior to when the individual tested positive or showed symptoms.  As a result, contact tracers will often determine that there was no risk in a class or interaction that occurred several days earlier.
Federal, state, and local health authorities continue to recommend that the best way to prevent the spread of the virus is to wash hands, wear masks, practice physical distancing, and monitor symptoms on a daily basis.  Through contact tracing, University Health Services determined that the spike in cases that occurred during the fourth week of testing was attributable to several off-campus gatherings where students did not wear masks or practice physical distancing. Other than that week, our positive test results have remained below the state and national average. It is imperative that all of us continue to work together to follow these public health guidelines.
As we prepare for October, we remain positive about the teaching, learning, and other formative experiences that are taking place throughout campus.  Students tell us that they are happy to be here with their classmates, teachers, and friends. We will continue to be nimble in our response to COVID-19 and will always work to protect the health of our students, faculty, staff, and neighbors.  Thank you for your cooperation and efforts to enhance the Boston College community.
Sincerely,

Michael Lochhead
Executive Vice President 

Dr. Douglas Comeau
Director of University Health Services