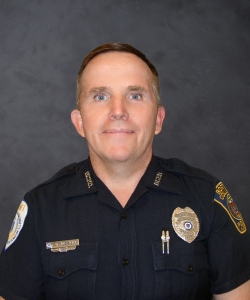 Thomas Devlin, Police Officer
Boston College Police Department

End of Watch: Friday, April 6, 2007
"The wicked flee when no man pursueth: but the righteous are as bold as a lion."
—Proverbs 28:1
Officer Thomas Devlin succumbed to injuries sustained in September 1988 when he was exposed to military-grade teargas that had been set off in the ventilation system of a college residence hall.

Officer Devlin was one of the first officers to respond to the scene and immediately assisted with evacuating residents from the hall.

The exposure to the chemicals caused Officer Devlin to suffer burns to over 65% of his lungs. He was hospitalized several times with viral infections as a result of the injuries.

The person who set off the tear gas was never identified.

His lungs suffered further damage in May 1999 when he responded to a fire in another residence hall and was exposed to the smoke while evacuating residents. He was hospitalized again after that incident and was forced to medically retire in 2004.

Officer Devlin had served with the Boston College Police Department for 21 years.