Liliane, 2020
Université de Paris IX, Dauphine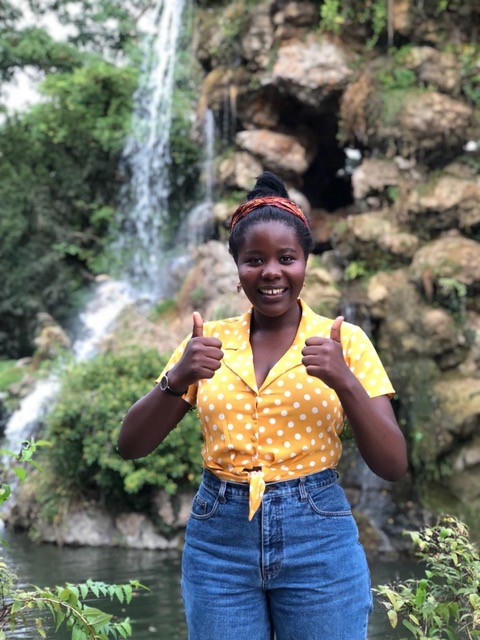 I studied abroad in Paris, France at the Université de Paris IX, Dauphine.
Study abroad is a great fit for students who want to challenge themselves through new experiences. I decided to study abroad as a means of getting out of my comfort zone, learning new things about myself and experiencing different cultures.
Through my homestay experience, I further developed my french language, ate authentic French cuisine beyond what you find at a restaurant and gained a better understanding of French politics and culture. My homestay experience provided me with a holistic experience of French life that could not be emulated in the same degree via textbooks or academic works. I came back to Boston College with recipes of my favorite food made by my host mom and a new lens of consuming news and analyzing history.
My favorite moments were going to museums throughout Paris for my Art History course. It was amazing to analyze works of various artists in the museums instead of textbooks or images. The museum creates a moment in time where you get to connect to someone separated by time through their work.  This course ignited a new traveling tradition of visiting at least one museum in each new country. This is something I would highly recommend especially since they are typically free for students. I continue this practice by frequenting the MFA and ICA on days where I want to get out of the Boston College bubble or treat myself.
I took Corporate Social Responsibility, Lean Start Up, Cinéma et société, French Language course and Art History. The Lean Start Up course was a combination of international and French students so I got to develop friendships with French students and get a better understanding of their college experience and how its similar and different from that of American students. I developed a product from infancy to its Minimum Viable Product. I appreciated the honesty that the professors provided in regards to the viability of a lot of the ideas we initially came up with and provided a practical means of understanding the importance of the team that you assemble for your venture. In comparison to group projects at BC,we did frequent presentations throughout the lifetime of the project therefore we were able to pivot where necessary and got insightful feedback from our fellow peers.
Study abroad was a good experience in further developing my cultural awareness since there is a difference between the perspective that a person consumes through the media, books and scholarly works and the reality. I found that Paris and Europe generally speaking preserved a lot of historical memorabilia and taking the time to visit those historical sites and museums impacts the way in which we understand our historical timeline, showcases continuities of issues such as inequality and exploitation. As a business student within the world, it will aid in how you interact with people from various parts of the world but also when we become leaders making decisions we have to think about the potential impact or possible solutions to these long standing issues.