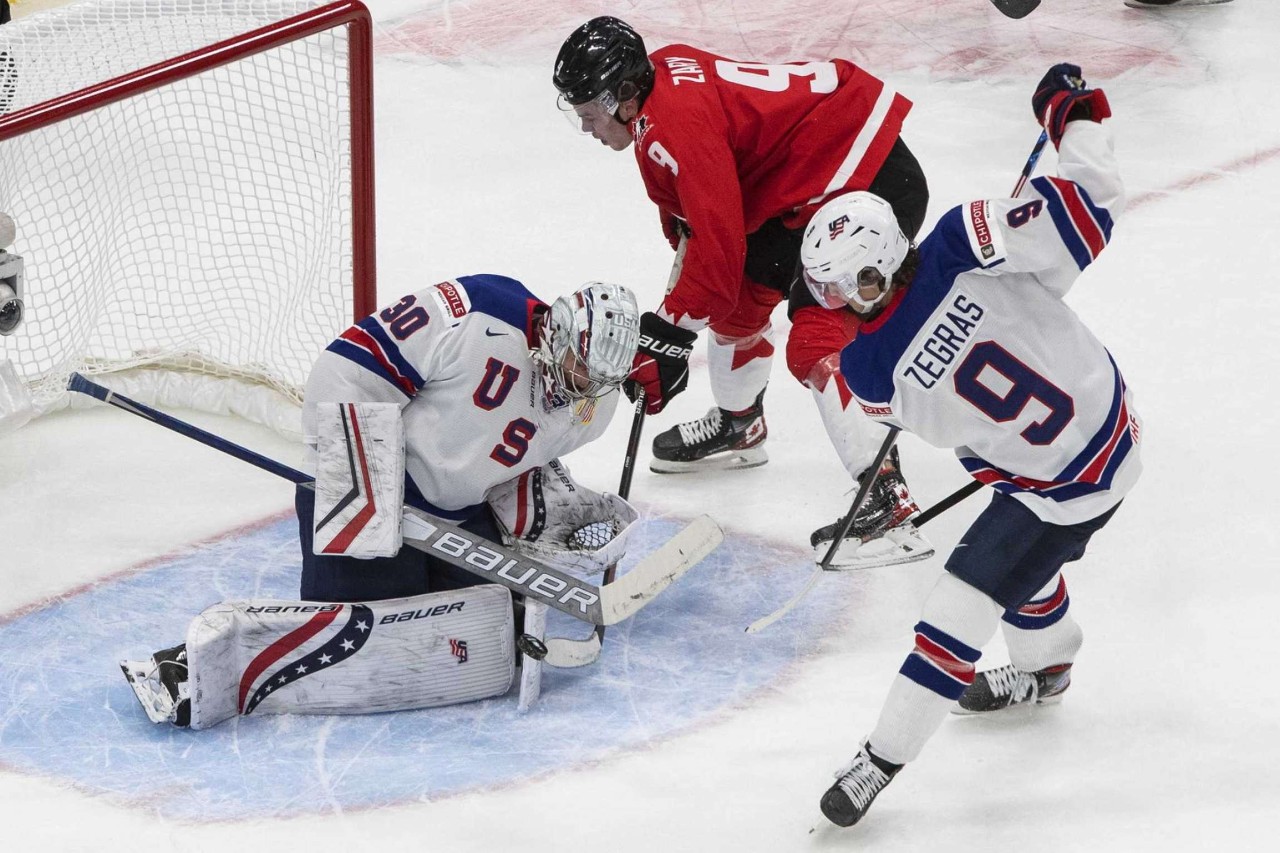 When goalie Spencer Knight, CSOM '23, helped Team USA clinch the victory over Team Canada at the World Juniors Hockey Championship on January 5th, he had to face off against another Carroll School Eagle: Newfoundland native Alex Newhook, CSOM '23. Newhook was sidelined earlier in the tournament for an injury, but returned to the ice to play as a forward for the Canadian team.
Despite USA's underdog status in the matchup, the team walked away with a 2-0 score and their first gold medal at the event since 2017. The 34-save shutout was Knight's third of the tournament, setting career and single-tournament records for the U.S. in this competition. Knight and Newhook, both first-round picks in the 2019 NHL Entry Draft, also have impressive hockey careers at BC and helped the Eagles secure first place in Hockey East and the regular season title last year.
Two more of their BC Hockey teammates, Drew Helleson, MCAS '23, and Matthew Boldy, MCAS '23, were also on the roster for Team USA.
---
—Carroll School News