Carroll School students explore the implications of deep-sea mining—and shine at the prestigious international Collegiate Ethics Case Competition
Imagine that you're part of a consulting group advising Ford Motor Company as it considers where to source minerals for its electric vehicles. What are the legal and financial implications favoring sea-bed mining versus land mining? More importantly, what are the ethical implications?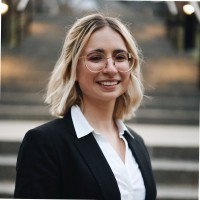 That was the premise of this year's international Collegiate Ethics Case Competition—in which two Carroll School of Management seniors, Bozhena Kulchyckyj and Bijoy Shah, won second place overall. Hosted by the Eller College of Management at the University of Arizona, the 19th annual competition took place in October, with 25 schools invited to compete over Zoom and in person. In addition to Boston College and first-place winning Concordia University in Quebec, Canada, participating institutions included Georgetown University, Emory University, and University of Texas at Austin.
The Eller competition, one of the leading case competitions of its kind, asks students to explore business ethics cases with real-word ties, collaborating to better understand corporate social responsibility and the dilemmas they might face in their future careers. This is the highest that Boston College students have placed at the event since 2012.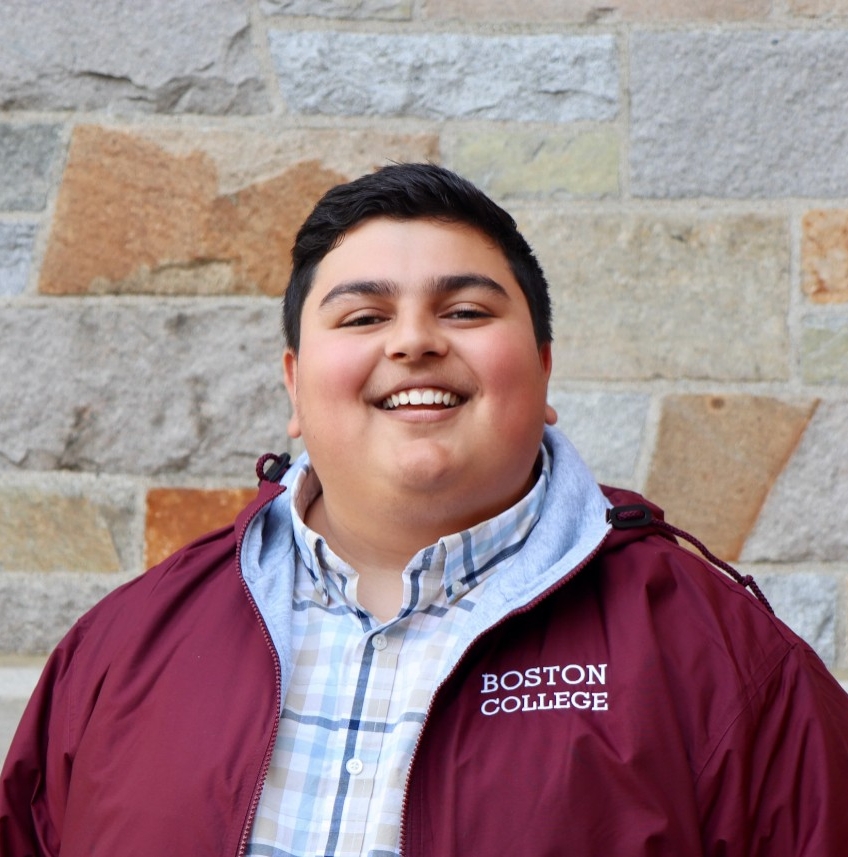 While embodying a fictional consulting firm, B², Kulchyckyj and Shah successfully argued that it was in Ford Motor Company's best interest financially, legally and ethically to avoid sea-bed mining for the time being, laying out a multi-step plan of action dubbed Ford Future Focused.
"Following suit of other companies such as BMW, Google, Samsung [and] Volvo, we propose that Ford supports a four-year moratorium on deep-sea mining," Kulchyckyj said in their video presentation, originally given via Zoom. "Given the little research there is, a halt will keep up with Ford's brand image while looking at other alternatives for extracting rare earth minerals."
Kulchyckyj and Shah's Presentation
She and Shah also suggested Ford work to develop other, more sustainable sources of extraction and to implement a recycled elements program. The plan would not only shrink Ford's environmental footprint, but would also bolster the company's standing as a forward-thinking and environmentally savvy enterprise, according to the two students. In addition, they said such measures would play into the company's overall mission of working to improve lives by making mobility accessible and affordable, while emerging as a trusted manufacturer of smarter vehicles for the future.
Teams are judged on their delivery, depth of analysis, persuasiveness, creativity, and how ethical and practical their overall recommendations are for the business in question. After the presentations, teams were also asked two questions by a judge to be answered off the cuff based on their research.
Over the course of the presentation and subsequent questioning, the Carroll School students weighed the pros and cons of sea-bed mining, supporting their thinking with statistics and industry news. Ultimately, they tied their overarching arguments back to the principle of utilitarianism, including American philosopher Peter Singer's theory of speciesism. The two students advocated on behalf of choices that could lead to the greatest good for the greatest number of people—and animals.

"Singer defines speciesism as a bias in favor of one's own species, rather than those of another," Shah explained. "In this case, the other species are marine life, which humans need to take into consideration when talking about deep-sea mining."
"How far are we willing to push our environment, especially where consequences are irreversible and our planet is on the line?" Kulchyckyj asked, closing out the presentation. "We recommend you adopt our plan Ford Future Focused."
Shah studies finance and entrepreneurship, while minoring in Managing for Social Impact and the Public Good as well as computer science. Kulchyckyj's management concentrations are Information Systems and Marketing; she's also a studio art major. They earned their spot at the Eller competition by winning Boston College's annual Walter H. Klein Ethics Case Competition, which takes place each February.
---
Jaclyn Jermyn is Senior Content Writer at the Carroll School of Management.