Across industries, in roles from entry-level to executive management, Carroll School alumni are making moves—and headlines—in business. Even amid the tumult of the last eighteen months, these Eagles have succeeded in launching new restaurants and beverage brands; "manufacturing privilege" for minority entrepreneurs; leading diversity and inclusion on Boston's healthcare scene, and taking the helm of a healthcare giant in the midst of a global pandemic. On this page, you'll find items about alumni recently in the news—small spotlights on big achievers.
Media monitoring and reporting by Isabella Kehl '23 and Carroll School Communications staff.
A Newsworthy IPO 
Eagle's second startup soars in stock market debut
A decade after Jason Krantz '95 P'23 launched Definitive Healthcare, the company's September 15 stock market debut skyrocketed past expectations, with shares soaring 60 percent after the initial public offering. In an interview with Yahoo Finance Live, Krantz credited the company's success to their "new data science techniques" that generate market intelligence about the healthcare industry. Definitive Healthcare's software helps suppliers, ranging from medical device manufacturers to architects to a jam-maker, to identify sales leads and find purchasing information for healthcare providers.
A "proud Bostonian" with strong ties to Boston College (Krantz, his wife Keely Krantz MCAS '95, and their daughter Aidan Krantz MCAS '23 are all Eagles), Krantz told the Boston Globe that he hopes Definitive Healthcare will be "a cornerstone in Boston, similar to a HubSpot or a Wayfair over time." Definitive Healthcare is Krantz's second successful startup in the Boston biotech space. His first venture, Infinata Inc., a biotech and pharmaceutical data analytics company, was sold to Pearson Media in 2007.
Back in Business
Former NFL Player using his Carroll School degree in healthcare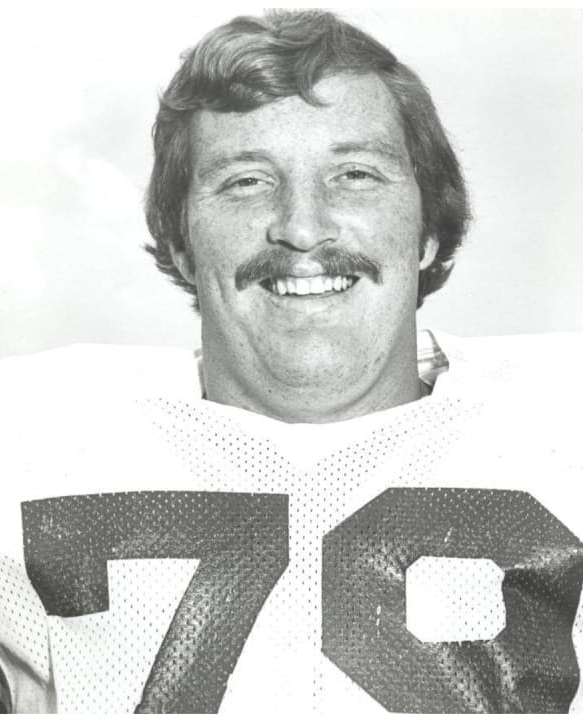 Gordon Browne '74 reminisced with the New York Jets' online feature "Where are They Now," detailing his football career at Boston College and recounting how being an Eagle landed him a place on the New York Jets. Browne, who studied marketing at the Carroll School of Management, also shared how, when it came time to leave the Jets, he applied his business degree to a second, fulfilling career in healthcare.
Gordon Browne's pro potential was evident even when he was in high school. At six feet, five inches and 225 pounds, the talented varsity tight end and defensive end at Millis High School received offers to play for established college programs at Ohio State and Notre Dame, among many others. In all, more than 50 college teams offered Browne scholarships to play NCAA football. In an interview last year with his hometown news outlet, the Massachusetts native said he chose Boston College not just for its proximity to home, but also because the new football program had stirred up a great "enthusiasm on campus." 
From 1969 to 1973, Browne played offense for Boston College. His first step toward the New York Jets occurred by chance, when Browne performed well for the Eagles in their 1974 Senior Bowl game in Alabama. On his flight back to Boston, Browne was approached by Mike Holovak, a Boston College alum and then-assistant general manager of the New York Jets. 
"He praised me for a great game," Browne recalled in the Jets' interview, but said there was never any hint that Holovak was scouting the fellow Eagle for his pro team.
But sure enough, Browne was picked up by the New York Jets in the second round of the 1974 NFL draft. In his first season, Browne played at offensive tackle, backing up veterans Winston Hill and Robert Woods. 
Yet Browne's football career came to a premature end two years later, in 1976, when a shoulder injury benched him for five games, and he was eventually released from the team. 
Browne said of his release: "It was disappointing. I had dreams and expectations of a long career, but it didn't happen. I got to the NFL and am proud of it. I went from Millis to Alumni Stadium at BC, then to Shea Stadium, which seats 68,000. I wish my career was longer, but it shows that a kid from a small town and a small school can get to the NFL." 
Browne and his wife now live in Fort Worth, Texas, where he leverages his Carroll School education in sales and marketing for Texas Health Resources, a large non-profit healthcare network that serves seven million residents across North Texas. As a physician liaison, Browne works with doctors at Texas Health Resources' facilities to address on-site issues that arise and troubleshoot solutions quickly.
"It's the thrill of solving the problem, whatever the issue is," Browne told the Jets in their recent interview. "You have to make something happen in a short period of time and I love the challenge." 
Share your media hit
Are there other CSOM grads making the news? Reach out and tell us about them!
Get in touch
Revolutionizing Digital Media
How a near death experience brought vision to a company
Under the headline "You've Never Heard of the Biggest Digital Media Company in America," the New York Times told the story of Ric Elias '89 and his journey from Puerto Rico and the Carroll School of Management to building one of the largest media companies in America. Elias and his friend Dan Feldstein co-founded Red Ventures in 2000, attempting to break new ground in the digital marketing world. Their unique strategy combined older telemarketing techniques (like personalized sales pitches) with new digital technologies (including search engine optimization) to sell personalized products and services to their clients.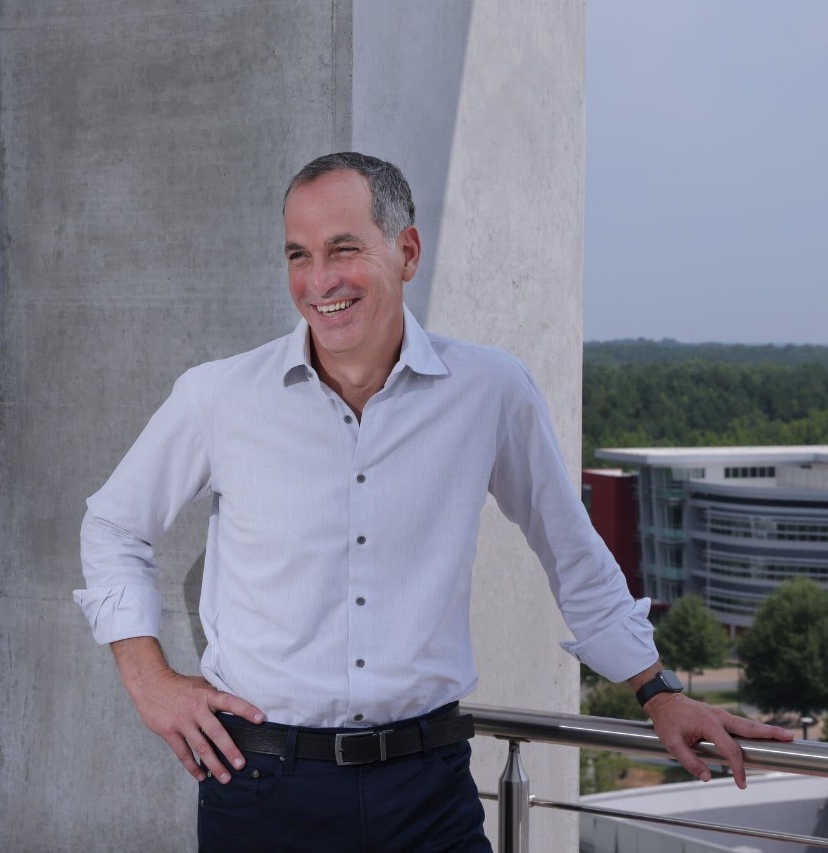 Almost a decade later, Elias's life was changed as he found himself on US Airways Flight 1549 bracing for a water landing on the Hudson River. One of 155 passengers onboard that jetliner, Elias sat in seat 1D and recalled how the plane went silent as the cabin prepared for impact. Later telling his story in his TedTalk "Three Things I Learned When My Plane Crashed," Elias noted that as the plane fell, he thought to himself "I no longer want to postpone anything in life."
After that harrowing experience, Elias returned to Red Ventures determined to transform the company into a place where he would spend the rest of his career. With sights set on expansion and greater client connection, Red Ventures bought out several specialty media websites including Healthline, The Points Guy, and CNET. Their goal was simple: to connect readers with specialized products that might be particularly interesting to them. While most major technology companies use digital surveillance and targeted advertising, Red Ventures aims to build trust between brands and their clients through a more traditional and personalized method of marketing towards customers with a vested interest. 
With a reported $2 billion in yearly revenue, a valuation of $11 billion, and 751 million site visits per month, the future is looking bright for Red Ventures. Yet even as his company stands as one of the largest digital media companies in America, Elias is not resting on his laurels: "I think we're a 20-year-old company that still is figuring out what we're going to be, and I don't think we have anything to celebrate or tell."
"Rising Star" in a Remarkable Year
From Fulton Hall to Wall Street, CSOM graduate continues path of excellence 
Despite the economic uncertainties of late, Alex Tingle '14 continued to stand out for his performance as an investment banker at UBS. Tingle graduated from the Honors Program at the Carroll School of Management with concentrations in Finance, Operations Management, and Information Systems. Earlier this year, he appeared on Business Insider's annual "Rising Stars of Wall Street" list.
At the end of this past summer, he was named vice president for Technology, Media, and Telecommunications (TMT) at Goldman Sachs, after working in that sector for nine years at UBS. Tingle's career at UBS had started with two summer internships as an undergraduate at the Carroll School; he joined the firm full-time as a junior analyst after graduation. In the seven years since, the Ontario native rose in the ranks at UBS to become director of the bank's TMT group. 
The Business Insider profile, published earlier this year, highlighted two specific achievements that helped set Tingle apart from his peers in finance and earn him the label of "rising star."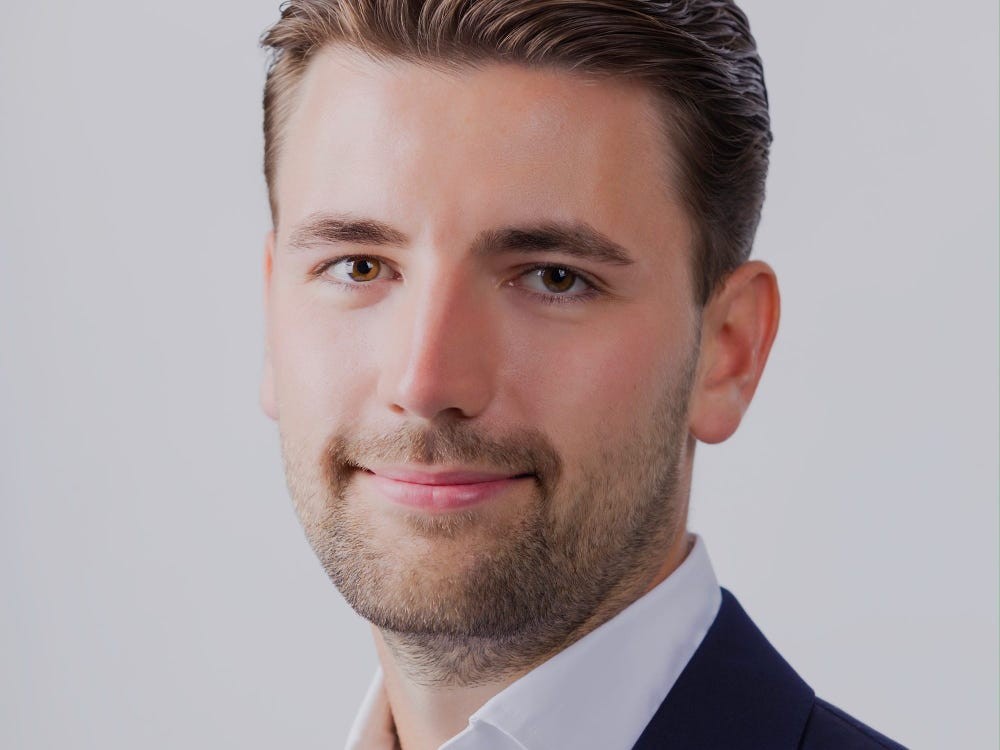 In 2019, Tingle helped launch the Private Financing Markets group at UBS. It began as an internal collaboration between the bank's investment banking, asset management, and global wealth management divisions, with the goal of tracking the fast-growing private markets space. In May 2020, the bank expanded and centralized the group's efforts with the formation of its cross-divisional Private Markets OneBank Partnership. 
Beyond his day job in banking, Tingle also makes time for LGBTQ+ advocacy, a cause for which he is passionate. He served on the Diversity & Inclusion Council at UBS and the Pride Leadership Council for UBS America, and also co-led recruitment for Boston College. Tingle says he is proud of the progress made with the LGBTQ+ community on Wall Street and wants new grads who identify as LGBTQ+ to know that success is not unattainable in the industry. 
Tingle was among just 25 finance professionals under 35 to be selected by Business Insider's editors as a "rising star," from hundreds of nominees submitted. He was just 27 years old when the list was originally released in September 2020.
More Eagles Making the Headlines