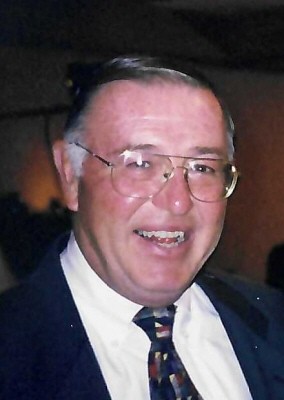 David R. McKenna—a longtime management professor who is remembered for his "unparalleled commitment" to Boston College and the Carroll School of Management—died on May 24 at Lahey Clinic Hospital in Burlington, Mass. He was 73 and had retired from the Carroll School in 2014.
McKenna's active participation in the Boston College community spanned 50 years—as an undergraduate management student, an MBA student, a part-time instructor, and finally, a full-time professor for 30 years. For 19 of those years, he directed the Carroll School Honors Program and took special pride in the First Serve Program, which sent Honors students into Boston communities for volunteer service.
"Dave had an unparalleled commitment to the students as well as to BC in general," said John and Linda Powers Family Dean Andy Boynton. "He had a great way of challenging students inside and outside the classroom, to further their formation and development as professionals and as human beings."
Boynton and others also pointed out that McKenna was the first Carroll School professor to heavily emphasize the teaching of quantitative skills in management, a field now widely known as business analytics. "He brought analytics to the Carroll School long before it became all the rage in schools of management and the business world," the dean said. "He paved the way for all that. And he was always a great colleague, great to be around."
By all accounts, McKenna was no pushover in the classroom.
"He was not an easy professor. He was demanding," said Operations Management Professor and department chair Samuel Graves, who co-taught "Math for Management Science" with McKenna for ten years. "Even the strongest students were challenged by his courses. And in fact, it was the best students who loved him the most. They were drawn to him. He was an exceptional mentor for those students and many others."
Graves added that McKenna also had a "great rapport with student athletes." As an undergraduate, he was a varsity Eagles baseball star who had also captained his high-school football team in Beverly, Mass. "And he was a wonderful colleague, always willing to help out."
Indeed, the lessons he imparted often traveled well beyond the bounds of management studies, said Joe Raelin, a Carroll School professor for 26 years until 2002.
"He taught them some of the fundamental principles of character in preparation for their graduation, such as: integrity, humility, and dignity," Raelin said by email. "For example, no request for special [extra] credit was offered; one earned what one earned and no one advanced other than through hard work. Most of Dave's plaudits came well after graduation once students in the workforce realized that his lessons of character came to fruition helping them honorably make their way in both life and work."
Students kept turning to him. As reported by the Boston Globe in a May 31 obituary, McKenna was "particularly humbled and honored to be selected by students to appear in a Boston College national admissions video."
McKenna the Double Eagle earned his undergraduate business degree in 1968, having focused on Operations Management. In 1970, with his newly minted MBA, he began teaching elective courses at the Carroll School while working at several companies, before coming aboard as a full-time (non-tenure-track) professor in 1984. He continued teaching in the Operations Management Department for the next three decades.
He and his wife of 52 years, Jean A. (Krupsky) McKenna, had been living in Peabody, Mass. In addition to Jean, McKenna's survivors include a daughter, Michele Iannaco, and a son, Alex McKenna '94 (another Boston College and Carroll School Double Eagle who earned his B.S. in management with a concentration in finance and economics, followed by an M.S. in Finance in 2001).
Family members will hold private services and intend to bring others together for a larger memorial service once the COVID-19 emergency subsides. They are also requesting, in lieu of flowers, donations in McKenna's memory to St. Jude Children's Research Hospital. Those who worked with him, or were taught by him, can share memories and leave condolences at www.campbellfuneral.com.
— William Bole, Carroll School News