The Carroll School of Management's Accounting Department has done it again. Over 88 percent of Boston College graduates who sat for the Uniform CPA Examination in 2019 passed in their first attempt. Among all test-takers, 81 percent of BC alums passed. 
By comparison, 57 percent of all test-takers in Massachusetts passed the 2019 CPA exam, and just over half (53 percent) earned passing scores nationwide. 
The latest results mark yet another year of steady improvement among the Carroll School's Accounting graduates on what is known to be a grueling academic and professional hurdle—and a further rise in rank for the school's Accounting Department. The National Association of State Boards of Accountancy (NASBA) named Boston College #4 in the country among large programs for first-time pass rates on the 2019 exam (up from #5 in 2018). Among programs of all sizes, the program now ranks #8 nationally.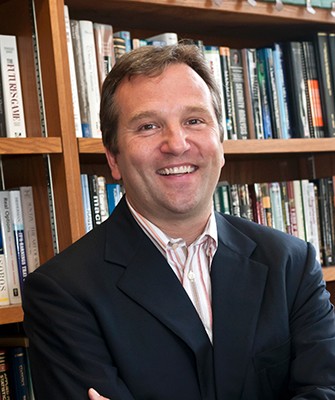 The CPA exam is considered to be one of the most difficult professional exams there is. "It is basically the extreme version of a cumulative final exam," explained Accounting Professor and Department Chair Mark Bradshaw. "It covers not just accounting, but fundamental knowledge of business, finance, operations, and law." The test, which is administered by the American Institute of Certified Public Accountants (AICPA), is divided into four sections that candidates must take separately: Auditing and Attestation, Business Environment and Concepts, Financial Accounting and Reporting, and Regulation. Candidates must pass all four sections with a score of 75 percent or higher within an 18-month window to earn certification. 
Not only do the vast majority of Boston College graduates pass on their first attempt, but a number have done so with flying colors. In 2019, four BC alums were awarded the prestigious Elijah Watt Sells Award, given to individuals who earned a cumulative average score above 95.5 percent on all four sections of the exam in their first attempt. 
What's the secret behind the exceptional performance of the Carroll School's aspiring public accountants? Bradshaw first points outside the walls of Fulton Hall. "There is a certain culture at Boston College that is out of our department's hands, and we're lucky to be a beneficiary of that," Bradshaw said. He credits the "outstanding students coming into our classes," as well as the work of University Admissions. 
The truth is, Bradshaw and his faculty pay close attention to how their students perform on the exam each year and adapt their teaching and curriculum accordingly. "It is a continuous, moving target," Bradshaw said. "We get our report every year and we try to retool when we see things that need attention, to push development in areas where we need to do better." As an example, the department chair remarked on possible changes to the exam coming in 2023. "If those happen, we're going to have to make some serious adjustments in the next year, to make sure those students graduating and taking the CPA exam in two years will be ready."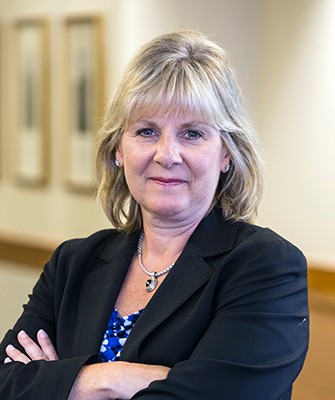 Dianne Feldman, accounting lecturer and the director of undergraduate assurance of learning, stresses to her students the importance of taking the exam as soon as possible after graduation. "I think that makes a big difference," she said. Bradshaw echoed this. While accounting graduates can launch their careers prior to passing the test, balancing a full-time job and test prep can be tough. "Studying is different than working. It's hard to mix the two," he said.
Mark Piorkowski '15, an Elijah Watt Sells Award recipient and current Ph.D candidate in the department, took the exam right away and agrees. He also says "taking advanced courses as an undergrad, like Financial Accounting Standards and Theory II with Professor Billy Soo and Advanced Federal Taxation with Professor Ed Taylor, helped me to feel comfortable with complex topics covered on the exam, and reduced the amount of new material I had to teach myself while studying."
Even as the Accounting Department has yielded ever more successful test-takers in recent years, it has also expanded its curricular offerings beyond the traditional CPA track. Accounting is the fourth most popular undergraduate program at the Carroll School, with 198 students pursuing a concentration in the subject this year. Many of these undergraduates have co-concentrations in other areas of management. 
"I think students understand that, no matter if you're going into marketing, finance, consulting, or even general management, an ability to consume and talk about information in financial statements gives you a leg up," Bradshaw explained. That's why his department offers two distinct paths for Carroll School undergraduates. The Accounting for CPAs concentration prepares students who know from the get-go that they want to be public accountants. These are the same students who go on to perform so well on the exam. Meanwhile, two additional concentrations—Accounting for Finance and Consulting, and Accounting for Information Systems—serve the students Bradshaw described, who are pursuing other career paths in management but who recognize the value of solid accounting knowledge. 
So far, students have reported real payoff from combining management skill sets in this way. Bradshaw recounted stories he hears from seniors and recent graduates who—having landed jobs in finance and consulting—come back to report how much their interviewers asked about their accounting background. "A lot of students say, 'I got the job because I took this concentration,'" reported Bradshaw. The Accounting Department also offers minors for non-management majors, a combination that Bradshaw thinks may be "the ideal Boston College arrangement—to have an arts and science focus with a minor in accounting." 
As for 2020 accounting grads, they are still able to take the CPA exam this year despite the coronavirus pandemic. NASBA shifted to a continuous testing model for administering the CPA exam in July 2020, a change it says is permanent and not a temporary response to the COVID-19. The new testing model has provided 75 additional test dates throughout this year. 
Leslie Ganson is a content development specialist at the Carroll School of Management.