This spring marked the second annual Corcoran Case Competition—and the first one held almost entirely online. Hosted by the Joseph E. Corcoran Center for Real Estate and Urban Action, the competition invites undergraduates to tackle a complex, real-world housing problem in Greater Boston. On April 21, a trio calling themselves Golden Eagle Development delivered this year's winning presentation over Zoom, taking away a $5,000 prize as well as a deepened understanding of the nation's growing need for affordable housing.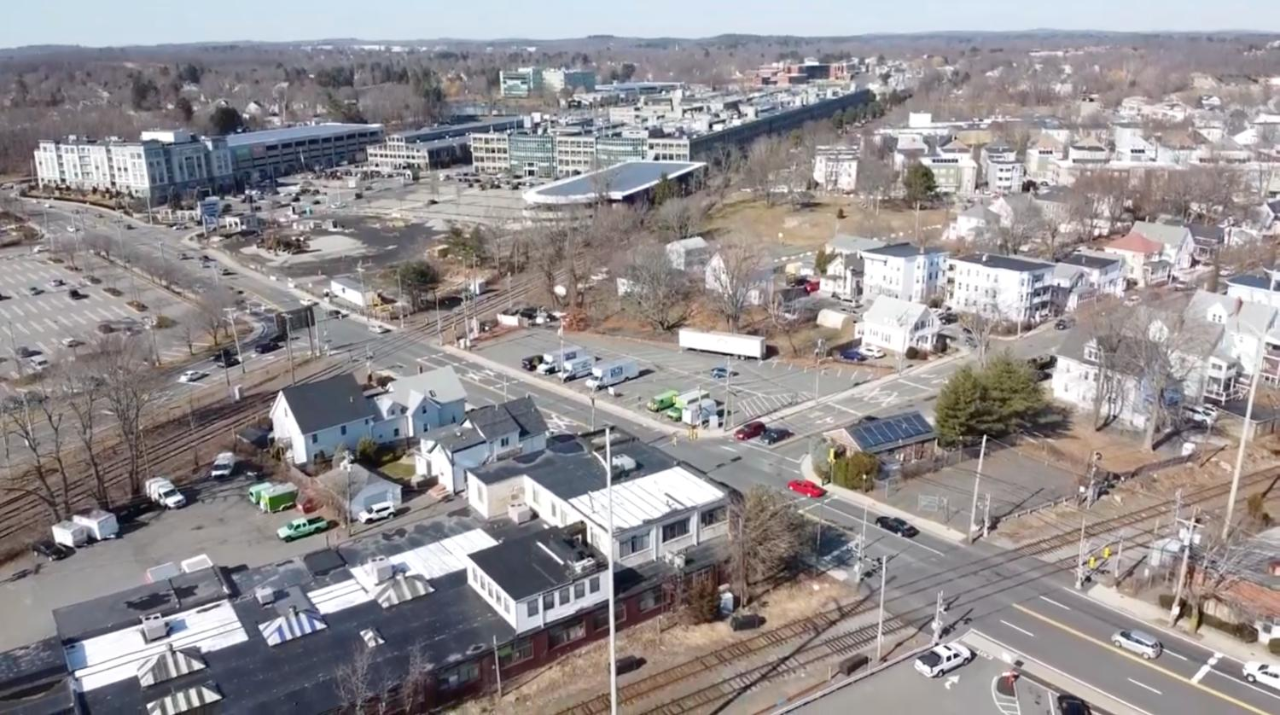 The case: Propose a plan for an affordable housing development on an empty parcel of land—presently a parking lot—in the North Shore suburb of Beverly. The town, with commuter-rail access to Boston and an evolving economy, has declared its need for 2,500 affordable housing units.
The challenge is complex by design. Students must apply the same interdisciplinary skill set required of developers doing the work—considering the financial feasibility of their plans along with tax policy, market conditions, resident needs, and community impact. "Students who participate are demonstrating that they have the skills, knowledge, and experience to excel in multiple facets of this industry," says Neil McCullagh, the Corcoran Center's executive director. And he hopes that by exposing young people to the work of real estate and urban action, the competition is "planting seeds for future careers."
Twenty-four teams signed on to this year's case, which is based on a real-life affordable housing development deal. Eleven came in under the April 10 deadline. Of those submissions, three were selected as finalists. These teams, bringing together students from management disciplines as well as from the arts and sciences, crafted their proposals together—while living and working apart. 
The Corcoran Center extended the competition's timeline to accommodate the demands of remote collaboration. Students had two weeks to construct their proposals, as compared to the five days allotted last year's teams. But the pace quickened a bit after finalists were announced on April 14. The following day, each remaining team met with Tara Mizrahi '95, principal/vice president of Affirmative Investments, Inc., a mission-driven real estate finance and development firm. From there, they had four days to fine-tune their plans.
A Realistic Experience in Remote Work
When introducing their second informational workshop over a live stream on March 27—the same day the case was released—Taylor Perkins, the Center's assistant director, reminded students that "the case is designed to be realistic." Perkins suggested that students see a silver lining to the competition's shift to a digital format: "As we all learn to work and teach remotely, you'll be doing the same thing. As you work in your remote teams to solve this case, I hope that you embrace the challenge facing all of us across the professional world." A second, somber reminder followed: that the economic effects of coronavirus will only heighten many people's need for affordable housing.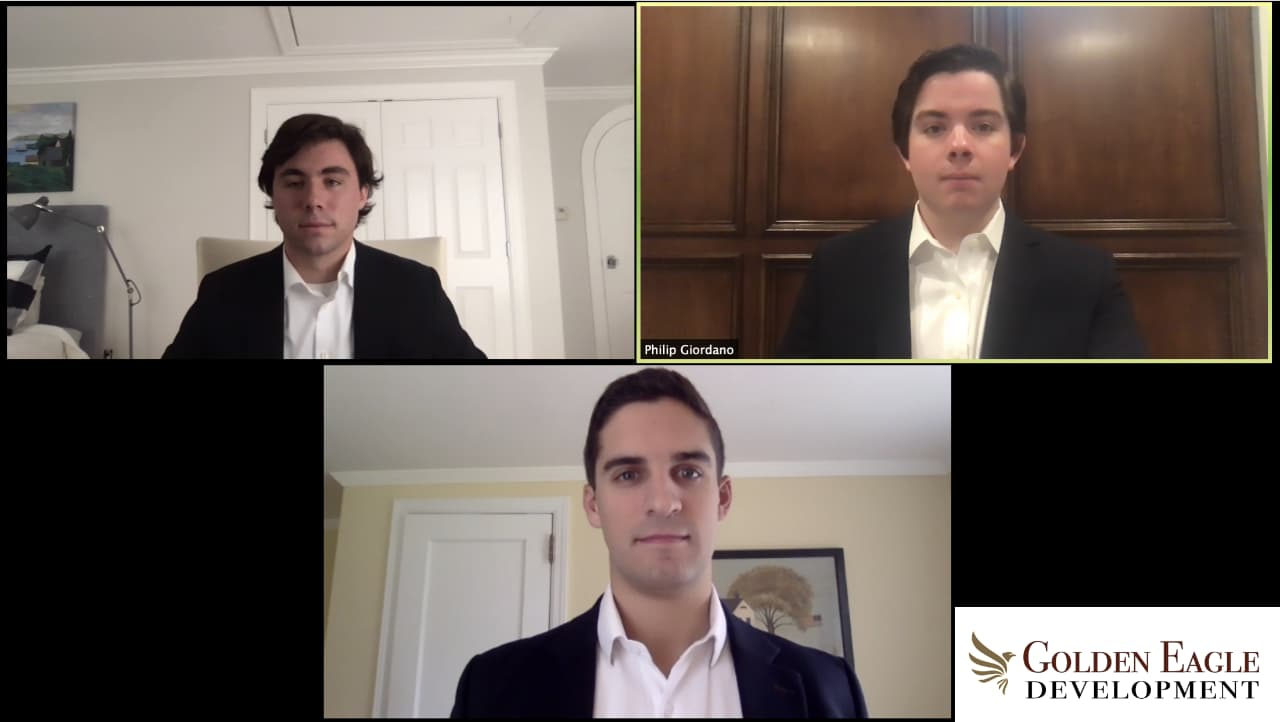 In a final round on April 21, the finalists presented virtually to a panel of expert judges: Chrystal Kornegay, executive director of MassHousing; Michael Corcoran '86, president of Corcoran Jennison Companies; and Adam Galowitz, managing director at State Street Bank. 
The winning team was announced later the same day. Golden Eagle Development—made up of the Carroll School's Phil Giordano '21 and Michael Morretta '20 together with Morrissey College's Max (Greyson) Cohen '21—took the number-one spot with their proposal. The pitch: a 30-unit affordable housing development built to serve Beverly's growing population of senior citizens, called "The Elliott Exchange." 
The Boston College Group (Billy Kan '20, Ivan Ip '21, Kelly Jiang '21, Gordon Chang MCAS '21, and Wendy Wang '20) earned second place and a $2,000 prize, while Urban Planning Partners (Yuxin Bai MCAS '22, Yu Chang '21, Zhanhao Liao MCAS '21, Xinyue Niu MCAS '21, and Mingze Zhang '21) were awarded $1,000 for their third place finish. 
"The teams each presented impressive proposals," said McCullagh, noting improvement in both quality and quantity of student submissions over last year. Such a positive outcome in spite of shifting logistics only bolsters the big plans McCullagh has for the competition in coming years. "In the future we would like to expand the case competition to include teams from other universities," he said. "I would like to see students from across the Northeast participating in the competition even by next year." 
The competition will retain its distinctive focus, McCullagh added. While real estate case competitions are not uncommon at universities, this one reflects the Corcoran Center's dual mission: to advance both real estate development and the well-being of urban communities. With an eye toward the challenges and solutions ahead, the theme of this year's competition was "The Future of Housing."