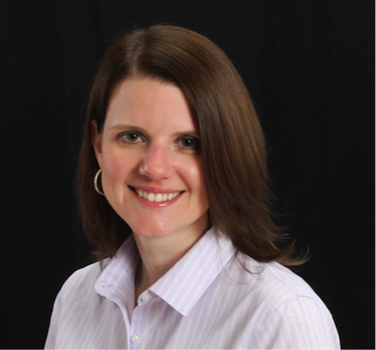 So you've just gotten a big promotion at work, or been chosen to lead a challenging project, but you feel the honor is undeserved. Maybe you even feel like a fraud.
That gnawing feeling is called "impostor syndrome," and it's perfectly natural and quite common, says executive coach Kim Meninger, M.B.A.'08. In fact, Meninger wrote in Forbes in October, experiencing impostor syndrome can be a good sign—it shows that you're leaving your comfort zone. "Growth doesn't happen in comfortable places," Meninger pointed out. 
Research shows that this self-doubt syndrome is most prevalent among high achievers, wrote Meninger, including Maya Angelou, Sonia Sotomayor, and Sheryl Sandberg.
In fact, impostor syndrome is particularly an issue for women, and especially during times of transition, such as graduating from college or starting a new job. That's why Boston College student groups Women in Business and the Women Innovators Network invited Meninger to the Carroll School in November.
In an evening presentation as well as confidential office hours the next day, Meninger—who also earned a bachelor's degree in psychology from Morrissey College in 1997—offered lessons for undergraduate women on navigating male-dominated fields, such as finance and tech, in their upcoming internships and careers.
"These are competitive environments in general," Meninger said during a break on the second day. "And if you're the only woman in the room, and often the youngest person in the room, that can be intimidating."
Here are a few of the strategies Meninger recommended:
 Recognize that self-doubt is triggered in times of transition and growth. Know that you are not alone and be willing to share your feelings with others.

 Know your strengths. Consistently document your accomplishments and review them regularly. Don't be ashamed to own what you do well.

 Manage the need to know and do everything yourself. Leverage your resources by partnering with people who complement your skills and strengths.
Read Meninger's full Forbes article on impostor syndrome. She also wrote a Forbes article in August, about getting over your reluctance to be a self-promoter.
—Patrick L. Kennedy '99