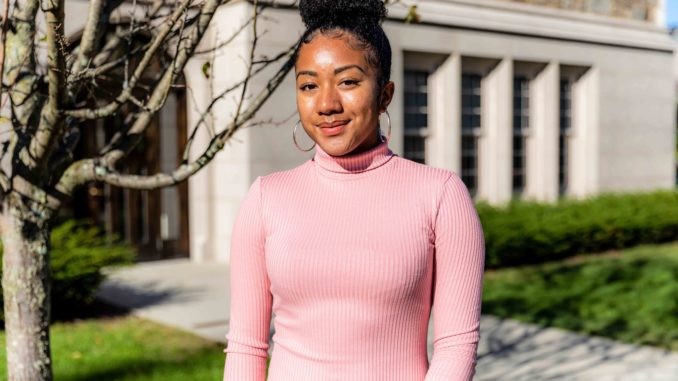 With a head for numbers and her heart set on social justice, one Carroll School student is working toward a career as a technology pro with a moral conscience. Last summer, instead of heading home to New York City and its myriad internship opportunities, Ellana Lawrence '22 traveled to the "Silicon Valley of Africa," where she interned at a tech incubator with a mission to make the digital economy inclusive across all sectors of African society.
Fresh off a spring spent tutoring at-risk Boston youth in mathematics, Lawrence landed the summer internship at the Cape Innovation and Technology Initiative through diiVe, a digital leadership program in Capetown, South Africa. There, she consulted for firms such as Injini, which makes educational video games for young children with cognitive or fine motor skill delays, according to a profile in The Heights, Boston College's student newspaper.
"I really think my purpose is to use technology as a resource to better the world," Lawrence told the Heights' Ashlyn Gallagher.
Lawrence, who studies information systems and general management at the Carroll School, is a Gabelli Presidential Scholar and a member of the Fulton Leadership Society.
The Queens native has worked at the intersection of technology and social activism since her high school days at the prestigious, progressive Little Red School House in Manhattan, where she joined Girls Who Code and produced a documentary about police brutality. The film earned the Princeton Prize in Race Relations.
Before coming to Boston College, Lawrence also developed a self-esteem app while enrolled in Google's Computer Science Summer Institute.
Read the full profile of Lawrence in The Heights.
—Patrick L. Kennedy '99