Financial infidelity in marriages. Negative online reviews that consumers see as a threat to their identity. Luxury consumption that makes people feel inauthentic. These were among topics aired at the third annual Boston Judgment and Decision Making Day, hosted by the Carroll School of Management.
More than 75 scholars who study how consumers make their choices turned out for the Nov. 2 gathering in the Murray Function Room of the Yawkey Center. They hailed from institutions such as Harvard, MIT, Columbia, Brown, and Babson, and from disciplines including psychology and public policy as well as marketing and management.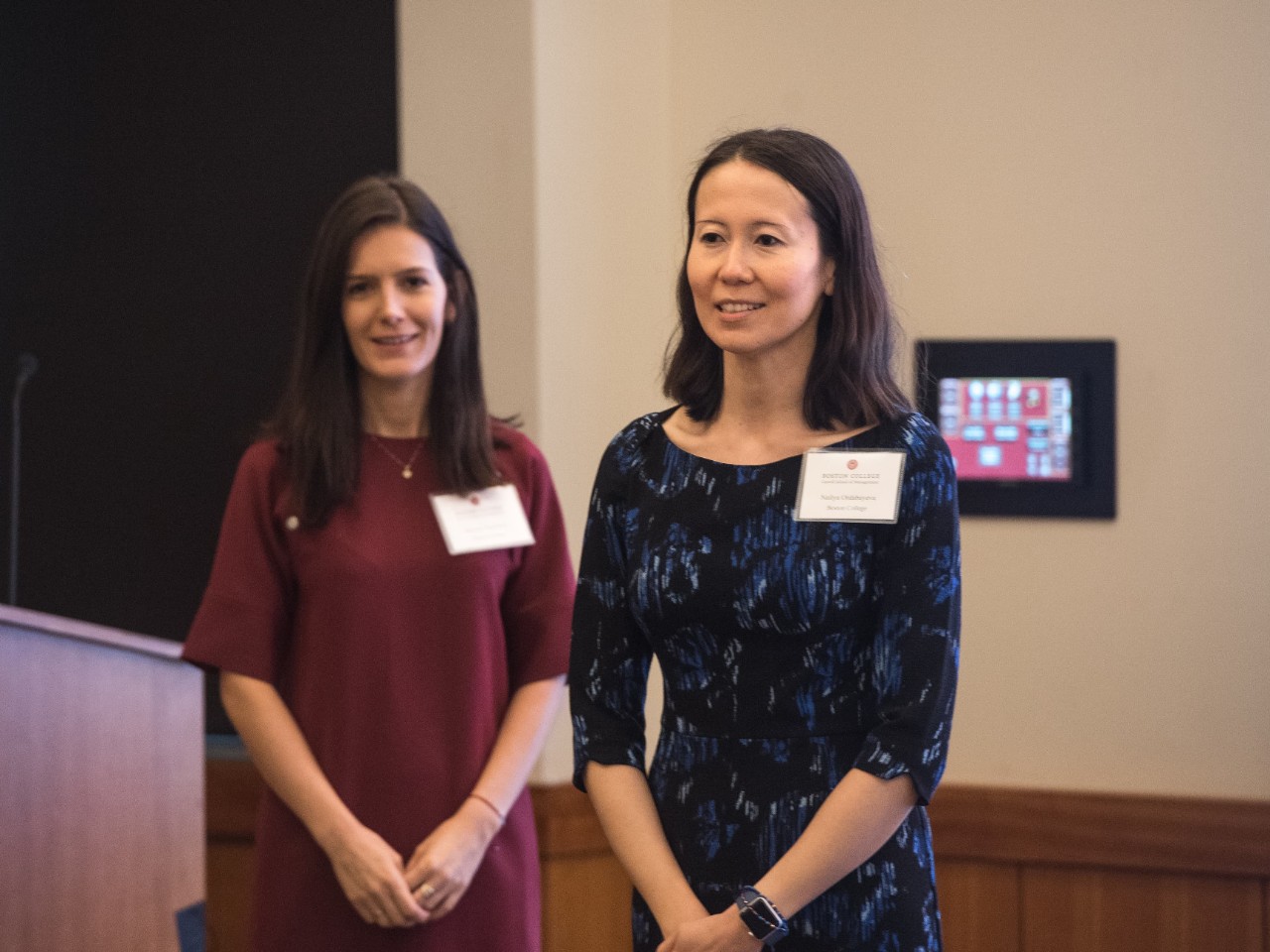 Spearheading the gathering were Assistant Professor Nailya Ordabayeva and Coughlin Sesquicentennial Assistant Professor Hristina Nikolova, both of the Marketing Department.
Nikolova delivered a presentation titled "Love, Lies, and Money: Financial Infidelity with Married Couples," summarizing research by her and three collaborators who have developed a scale for measuring a person's inclination to commit financial infidelity. Such infidelity is defined by the three as "the intentional failure to disclose to one's romantic partner any financial behavior that is expected to be disapproved of by them." Examples included starting a secret bank account and concealing purchases of expensive gifts for others.
Ordabayeva's presentation was titled "The Upside of Negative: Social Distance in Online Reviews." Together with two other researchers, she has conducted studies indicating that consumers who identify with a particular brand will often see a negative review of its products as threatening, leading them to identify even further with that brand. This is especially so when the negative reviewer is "socially distant" from the reader—for example, someone from another region or country, Ordabayeva said.
Among the 22 other presentations that day were "The Paradox of Luxury Consumption: When Aspirational Products Backfire," by Dafna Goor of Harvard Business School (with three co-authors including Ordabayeva). She has found that a luxury product can trigger a sense of inauthenticity in some consumers due to their "feelings of unworthiness of the product." This is particularly true of consumers who don't have a marked sense of entitlement, according to the findings.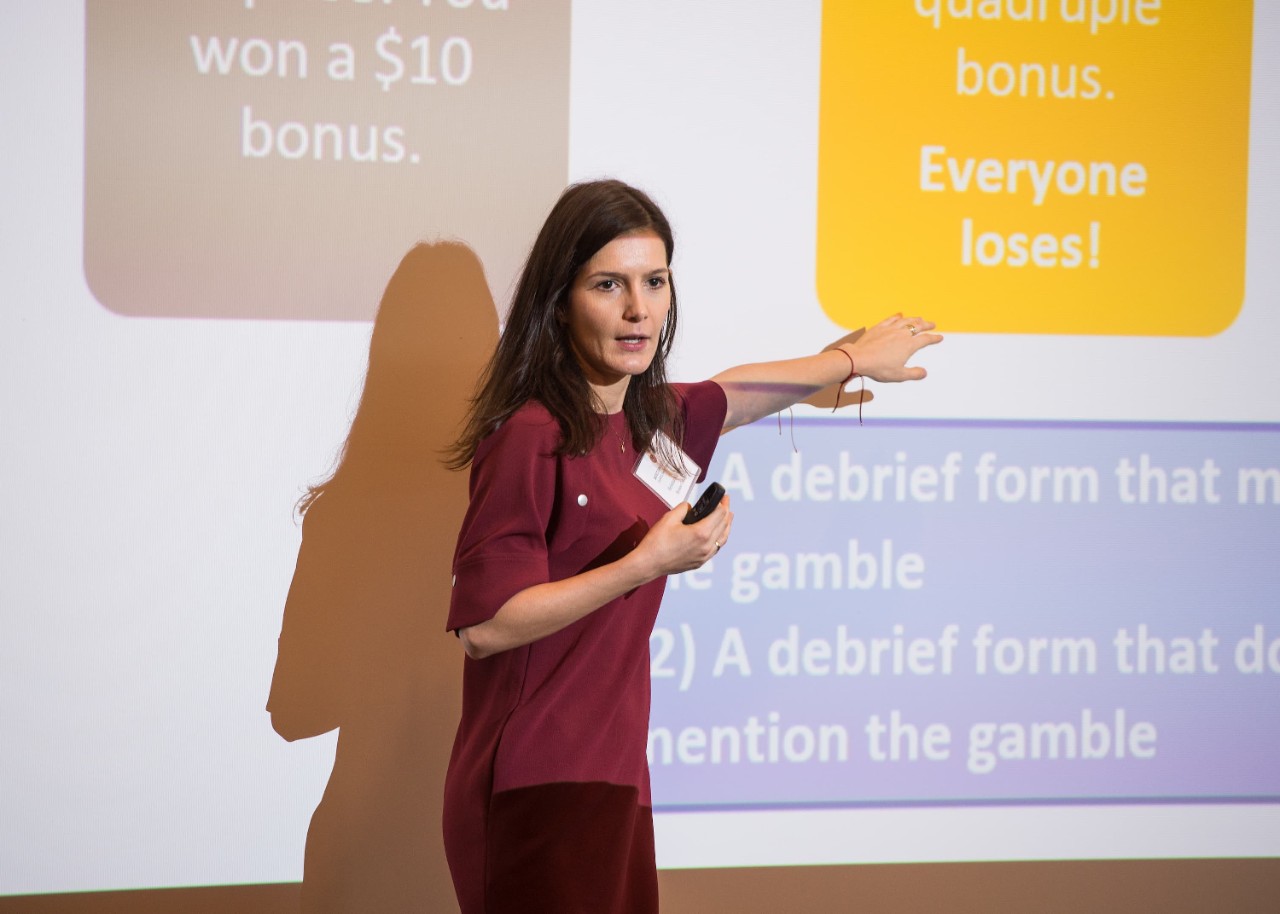 The daylong conference provided scholars with a multidisciplinary forum "to discuss interesting research projects, engage in a lot of stimulating conversations, and together develop innovative ideas and solutions to many important societal issues," Nikolova said. Ordabayeva added that the gathering also presented "a unique opportunity for BC to solidify its reputation as one of the leading centers for innovative research on judgment and decision making."
The Carroll School inaugurated Boston Judgment and Decision Making Day in 2016. The conference was held at Boston University last year, and the plan is for Harvard to host the gathering in 2019.
—William Bole