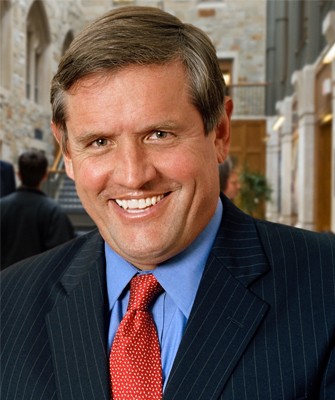 Are two people working together more likely than individuals to make unethical decisions? Do managers really get what they want when they start monitoring employees' behavior, or does the monitoring often trigger a "cycle of coercive surveillance" with unintended consequences? And why did cryptocurrency investors see whopping returns of 82 percent last year? Was it in spite of the uncertainty surrounding the digital tokens, or perhaps because of it?
These relate to just a few of the research topics taken on by Carroll School faculty and reported in this edition of Carroll Capital. As deans and other leaders of business schools, we justifiably take pride in the research output of our faculty members. It gives me great satisfaction to know that our scholars at the Carroll School are contributing to their academic disciplines, to the betterment of organizations, and to the greater good.
But as we begin another semester, I'm also thinking of something else—the way that great research also contributes mightily to teaching and inspiring our management students.
Great researchers do that because they have active, curious, and finely tuned minds. And our increasingly capable students know it. They can see it in the way our faculty members frame problems, put forward hypotheses, and offer evidence rather than mere supposition. Those are critical lessons for future managers and leaders.
Yes, I'm thrilled with the research accomplishments of our faculty. I'm delighted that the Financial Times now ranks our faculty #13 in the world for research productivity and impact. But at the start of this new academic year, I'm marveling especially at how top researchers bring their passions and rigorous methodologies into the classroom, and how they help prepare the next generation of smart, conscientious leaders. Research matters—most of all, to our students.