While studying for finals and otherwise wrapping up their work for the fall semester, Carroll School students and others found moments to celebrate the season at a smorgasbord of campus events. Here is a sampling of scenes marking holidays on the Heights.
---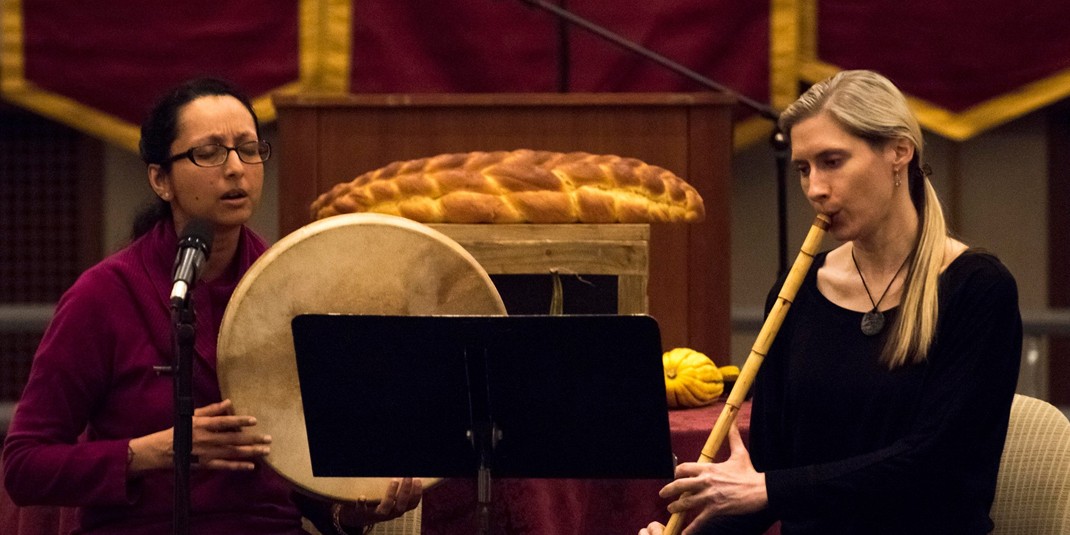 Traditional folk instruments add liturgical flavor to the University's Multi-Faith Thanksgiving Celebration, held November 16 in Corcoran Commons. The annual event brings the campus community together in song, dance, wisdom, and prayer to celebrate Boston College's religious diversity and to share expressions of gratitude with one another.
Photo: Peter Julian '16, Office of University Communications
---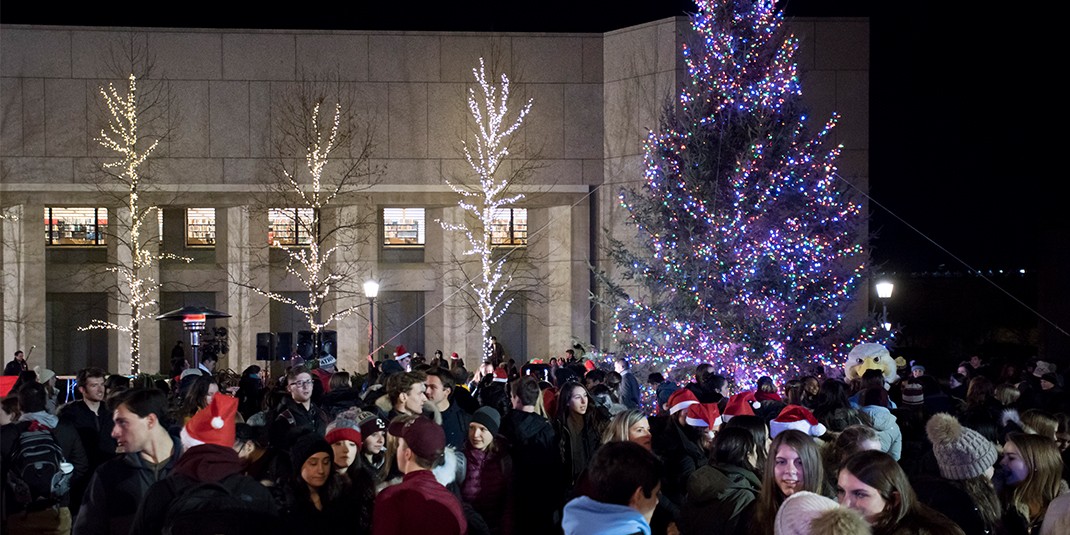 On December 4, Boston College celebrated its Christmas tree lighting on the Plaza at O'Neill Library. Officiated by University President William P. Leahy, S.J., the ceremony featured caroling and performances by student groups such as the Heightsmen, BC Bells, and BC Irish Dance. Treats and hot chocolate helped warm the crowd.
Photo: Peter Julian '16, Office of University Communications
---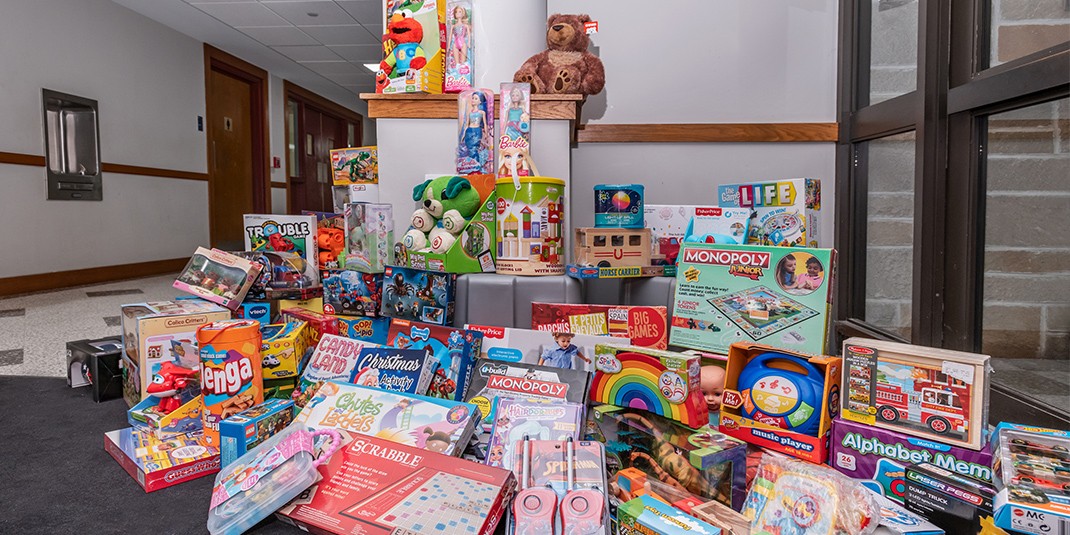 Over the past three holiday seasons, Carroll School students, faculty, and staff have donated more than 300 toys to needy families through Toys for Tots, a program of the United States Marine Corps Reserve. The toy drive is sponsored by Carroll School of Management Graduate Programs (with offices in Cushing Hall) and coordinated by staff member Kathryn Najarian.
Photo: Gary Wayne Gilbert, Office of University Communications
---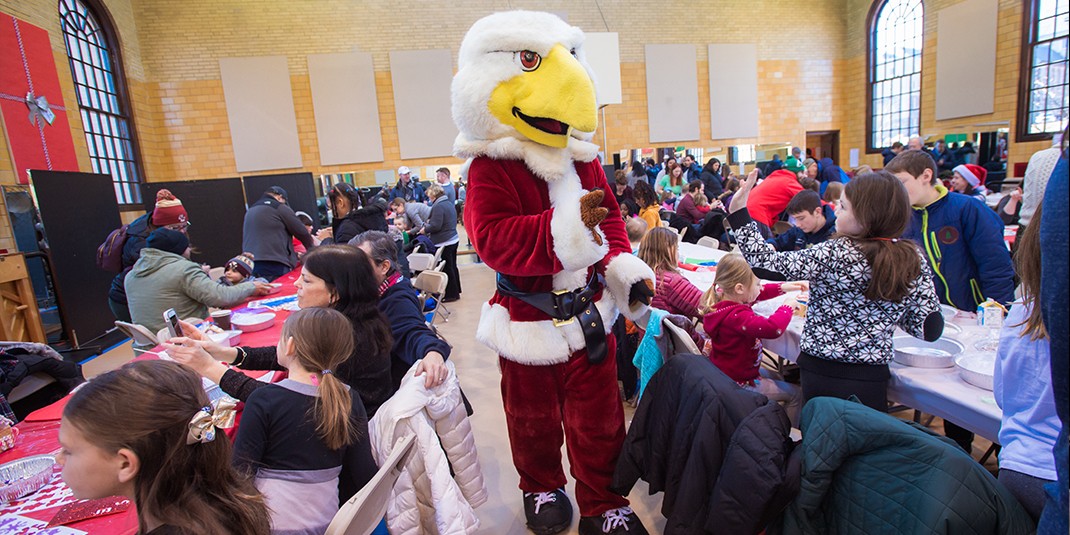 Baldwin the Eagle greeted children of alumni, faculty, staff, and others at Winter Wonderland on Saturday, December 8, in the Cadigan Alumni Center. Sponsored by the Alumni Association, the festivities included a puppet show, Christmas cookie decoration, rides around campus on a horse-drawn carriage, and other attractions.
Photo: Gretchen Ertl
---
BC BANDS CHRISTMAS FESTIVAL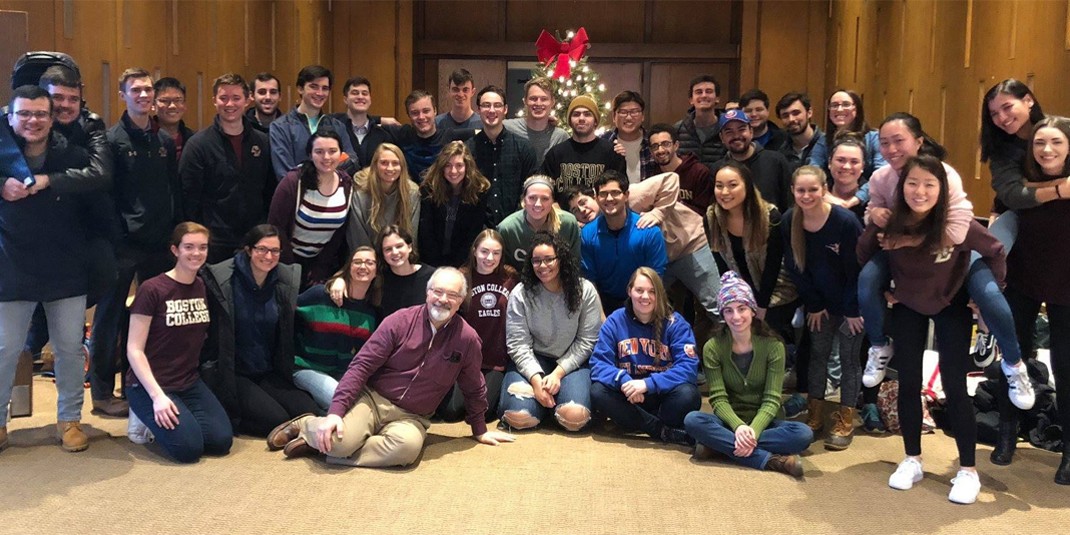 The University Wind Ensemble posed during rehearsal before the Boston College Bands Christmas Festival, held December 9 at 300 Hammond Pond Parkway (a site recently acquired and renovated with event spaces managed by the Robsham Theater Arts Center). In addition to performances by groups such as the Symphonic Band, the festival included an instrument "petting zoo." Click here to view a video of performances.
Photo: BC Bands Facebook Page