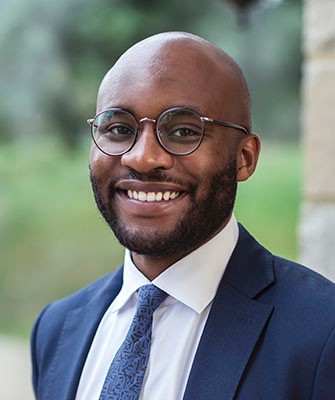 Sokiente (Tari) Dagogo-Jack
Assistant Professor, Marketing
In one stream of his research, Dagogo-Jack looks at individual performance and how feedback either encourages or discourages a person's efforts to change and improve. The work informs his teaching. "I have a better understanding of how to provide students with critical feedback in a way that invigorates rather than demotivates them," says Dagogo-Jack, who spent the last six years as a Ph.D. fellow at the University of Washington's Foster School of Business. (He earned his undergraduate degree in economics from Harvard University.)
The teaching acts back on his research: "It gives me an opportunity to test some of my research ideas on a broader audience." In other scholarly pursuits, Dagogo-Jack has examined the non-conscious effects of logos and other elements of brand identity on judgments and decisions by consumers. His findings have appeared in such publications as the Journal of Consumer Psychology.
---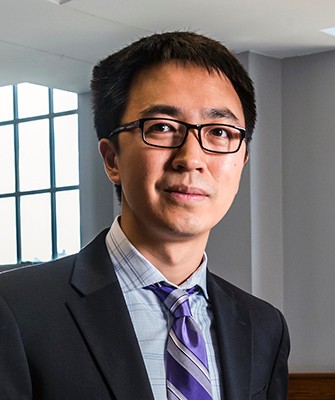 Yehua Wei
Assistant Professor, Operations Management
Wei received his Ph.D. in operations research from the Massachusetts Institute of Technology before teaching for the past three years at Duke University's Fuqua School of Business. "As a researcher, I'm trained to be critical about existing practice and solutions," Wei says—adding that this methodology also serves as an approach to teaching. "I often ask myself: How much can we extend this solution to other settings. When does the method fail, and when it fails, why? What if we make this or that modification to the method?" he explains. "In classrooms I encourage the students to take the same critical, Socratic approach."
Wei's teaching has extended beyond the classroom: he worked with the Ford Motor Company to help managers identify and quantify its supply chain risks. His articles have appeared in, or have been accepted by journals such as Harvard Business Review and Operations Research. 
---
Min Zhao
Associate Professor, Marketing
Zhao comes to Boston College from the University of Toronto's Rotman School of Management, where she was a member of the research center, Behavioural Economics in Action at Rotman, known by its acronym, BEAR. Her research has centered on how consumers make decisions about such matters as finances and products in general. Zhao's students are often the first to hear about her investigations.
"Students are excited about learning the latest findings and they also develop more appreciation of academic research," says the professor, who earned her Ph.D. at Kenan-Flagler Business School, University of North Carolina at Chapel Hill, and her master's and bachelor's at Beijing Foreign Studies University. Published in top journals such as the Journal of Marketing Research and Psychological Science, Zhao's findings have been covered by major media including the Wall Street Journal and Financial Times.
---
Photos produced by Boston College's Office of Marketing Communications