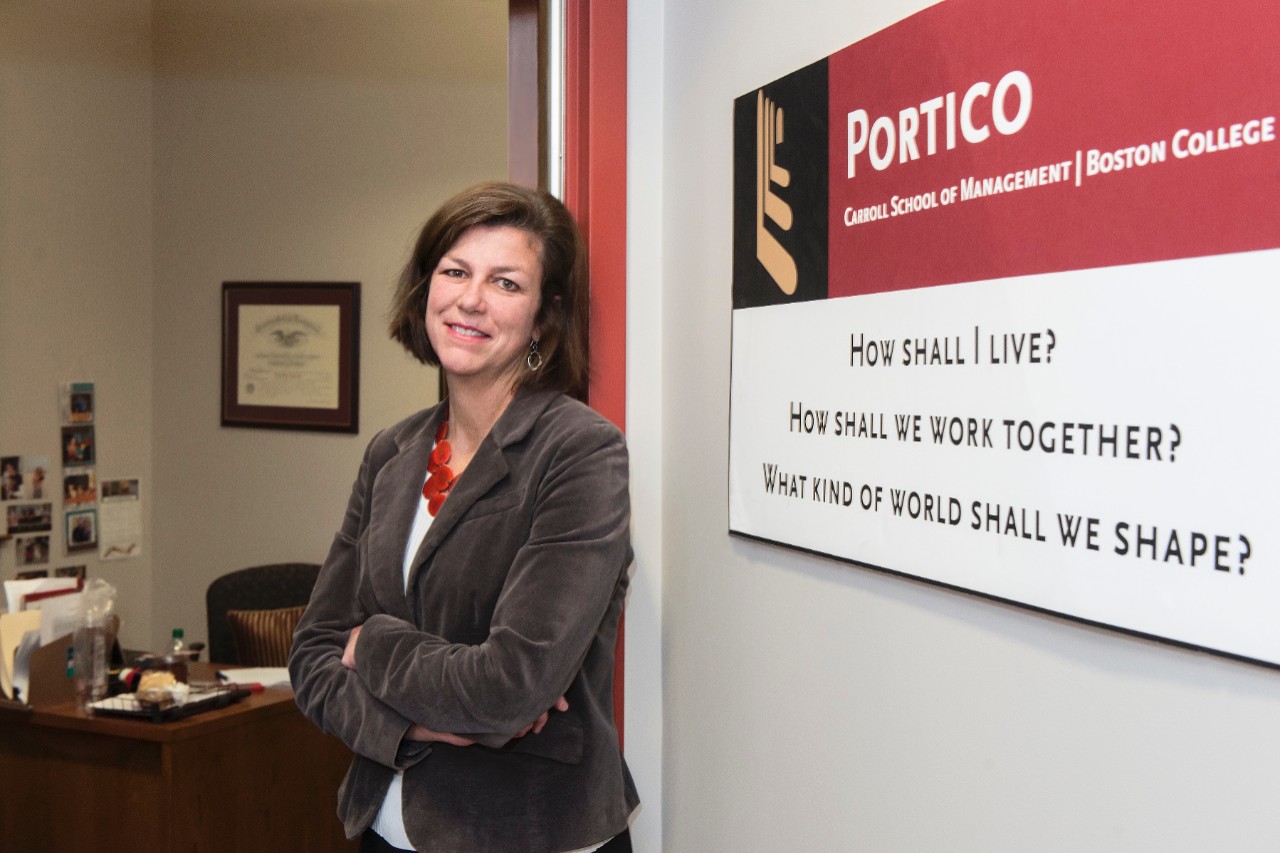 Gratitude is a key practice that Portico students learn through the weekly "Examen" meditations (see main story) and other forms of self-reflection during the course.
Caitlin Ferris '19 points out that when you're on a college campus where students come from families with varying levels of affluence, "It's easy to focus on relative depravity—easy to get lost in the idea that other people have so much more than you."
But she adds that by taking stock of what she's grateful for, at the close of each week, she can keep those sentiments in check. Her meditations are poured into her personal journal, composed in class. "And the more you do it, the more you're able to feel grateful," says Ferris, from Long Island, New York.
Learning to pause, even during the most hectic times, is part of this art of reflection.
"I've gotten into the habit of slowing down and taking a recap of everything that's happened. I've become a more self-reflective person," says Christopher Peterson '19 of Middletown, New Jersey. "Even if I don't keep a journal [after Portico], I'll still have that mental checklist at the end of the week. And I'll think about my reasons for being grateful."
Portico professor Amy LaCombe, whose discipline is accounting, explains how the typical student reflection evolves through the course.
During the early weeks, students tend to reflect on how they're grateful for friends and family, the way they do at the Thanksgiving table, LaCombe relates (basing her observations on final, take-home reflections in which students look back on the semester). That ripens into fuller expressions of gratitude for all the opportunities awaiting them. Later, they'll often speak of the student organizations and public lectures on campus that have engaged them.
"In a way, it [the written reflection] becomes less about themselves," LaCombe says, "more about being part of the community at Boston College."
W.B.