"There are over 400,000 NCAA student athletes," says the NCAA in its marketing campaign, "and just about all of them will be going pro in something other than sports." In other words, nearly all college athletes will be professionals in one field or another—just not on the playing field.
Boston College athletes—always including a robust cohort from the Carroll School—are no exception. They go on to many interesting lines of work. At the same time, a notable number do find their way to places with acronyms like the "NFL," the "NHL," and the women's "NWHL."
This past summer, two dozen former BC Eagles suited up for the NFL preseason, and all but a handful of them found spots on the active rosters. Those players didn't merely show up on the Heights looking for a stepping stone to the pros. They came to get an education rather than just impress NFL scouts. But they tended to leave the Heights with an NFL contract in one hand and a BC diploma in the other.
Of the 24 Eagles who reported to NFL training camp in July, 23 have college degrees. The only outlier? Steven Daniels, one of the stars of last season's stellar defense, who entered the NFL draft just this year after playing three seasons at BC. With three years of school under his belt, Daniels will have the opportunity to complete his college degree in the NFL off-season.
At a time when college athletics is moving toward an almost semi-pro model, with athletes increasingly receiving some form of compensation beyond scholarships, those graduation numbers are borderline astonishing.
And it's not just about the NFL. All of the major American sports (football, baseball, hockey, basketball, and soccer) have Eagles on the payroll. These include the women of basketball's WNBA and hockey's CWHL ("C" standing for Canadian) and the U.S-based NWHL.
According to Boston College Director of Athletics Brad Bates, BC puts the overwhelming focus on academics for its athletes. "We don't believe in part-time excellence or excelling in only one aspect of life, but rather that excellence is a lifestyle transcending everything we engage," he said, noting how this attitude aligns with Boston College's Jesuit ideals including a desire to nurture "the whole person."
The path to success on and off the playing field starts with identifying potential recruits that have those same ideals. "Student-athletes who choose BC have a genuine interest in earning an extraordinary degree that will serve them long after graduation and their playing days," says Bates. He added that the high retention and graduation rates begin with coaches who evaluate whether the prospects will "fit BC's values and culture."
Six of the current NFL athletes who played for Boston College hail from the Carroll School of Management—all six, of course, with stately "Collegium Bostoniense" scrolls framed on their walls. One of those players in particular, linebacker Luke Kuechly, has come to illustrate what it means to be both an athlete and a Carroll School graduate.
Eat the Bear
This season, Kuechly, along with former Eagles quarterback Matt Ryan, will have his jersey retired at Alumni Stadium. Kuechly was one of the best players to ever come through the Heights, stamping his name next to some pretty impressive school and conference records. But they didn't call him "Boy Wonder" just because he made a lot of tackles.
In 2011, Kuechly, like Steven Daniels last year, entered the NFL draft after just three seasons at Boston College. He quickly established himself as a defensive force in the pros, earning AP Defensive Rookie of the Year honors in 2012 and AP Defensive Player of the Year honors in 2013. But there was more for Kuechly to accomplish.
Kuechly continued to take classes in the off-season, finally earning his marketing degree from the Carroll School in 2015. And it wasn't a token honor—he's already gaining experience for his post-football career.
In a recent article in Business Insider, Kuechly revealed that he had signed on with a sports nutrition startup called "Eat the Bear." But this isn't your standard athlete endorsement deal. Kuechly is also an equity investor and now occupies a seat on the board of directors for the company.
With the average length of an NFL career just 3.3 years, Kuechly knows he'll need to prepare himself for life after football. "You think about your NFL career as a finite thing....Football is there and then the business world is something else that I've thought about, and the opportunity with Eat the Bear to get some experience is important," he told Business Insider.
"It's a point of pride for Carroll School alums to see one of our own famously gracing both the boardroom and the weight room," says Andy Boynton '78, the John and Linda Powers Family Dean of the Carroll School. "But we're equally excited about all of our student-athletes who perform so well—wherever their passions and talents may take them."
A Dauntless Dozen
Altogether, there are currently a dozen Carroll School graduates in professional sports. Here's a look at each one of them—their BC careers, and where they are now.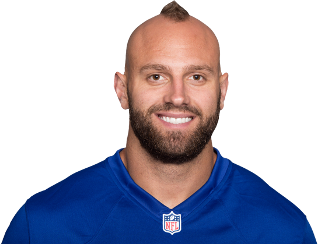 Mark Herzlich '10
Concentration: Marketing
Linebacker, New York Giants
Mark Herzlich is one of the best-known Eagles in the NFL because of his battle with—and victory over—Ewing's Sarcoma, a rare bone cancer, during his time at BC. Herzlich was projected as a first-round NFL pick prior to missing the entire 2009 season during his fight with the disease. He made an emotional return in 2010, but went undrafted in the 2011 NFL draft.
However, Herzlich signed as an undrafted free agent that off-season with the New York Giants and has been there ever since. Despite only seeing occasional time on the field as a linebacker, Herzlich carved out a niche as a strong contributor on special teams. He is the fifth-longest tenured Giant, entering his 6th season with the team, due in no small part to his versatility and work ethic.
---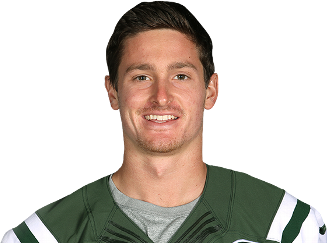 Ryan Quigley '13
Concentration: Marketing
Punter, Free Agent
Ryan Quigley played four years as a punter at BC, twice setting the school record for number of punts in a season. He is the school's all-time leading punter.
Quigley went undrafted in the 2012 NFL draft, but signed with the New York Jets in 2013, playing three seasons with the team as starting punter. After his tenure with the Jets ended at the end of the 2015 season, he briefly signed to the Jacksonville Jaguars for 2016 before being waived and becoming a free agent.
---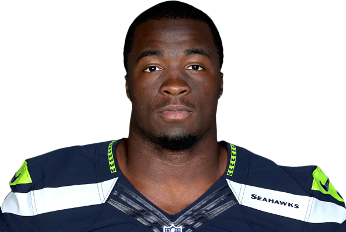 Kevin Pierre-Louis '14
Concentration: Marketing
Linebacker, Seattle Seahawks
"KPL" was a force for the Boston College defense since he first stepped on the field. He was second on the team in tackles as a true freshman (his first year out of high school), and only developed further from there. His senior year, he led the Eagles in tackles and shared the team's MVP award with quarterback Chase Rettig.
Pierre-Louis was drafted by the Seattle Seahawks in 2014 and has been there since. After suffering a season-ending injury early in the 2014 season, he returned to play 14 games as a backup linebacker for the Seahawks in 2015.
---
Mehdi Abdesmad '15
Concentration: Finance
Defensive End, Tennessee Titans
Mehdi Abdesmad spent five years on the Heights due to missing the bulk of two seasons because of injury. When he returned to the roster full time in his 5th season in 2015, he finally had an opportunity to show off his talent. And show it off he did—Abdesmad earned the team's Coaches Award and was voted All-ACC honorable mention. He was fourth on the team in tackles for loss and third in sacks as part of the number one defense in all of college football.
Abdesmad signed as an undrafted free agent with the Tennessee Titans this April and is entering his first NFL season on the practice squad.
---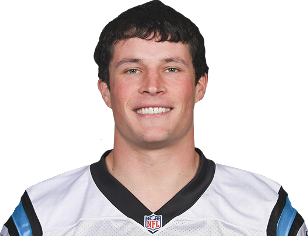 Luke Kuechly '15
Concentration: Marketing
Linebacker, Carolina Panthers
Luke Kuechly was a superstar at BC and is a superstar in the NFL. In just three seasons at BC, Kuechly set the school and ACC records for career tackles, and was just 13 tackles shy of the NCAA record—despite foregoing his final season of NCAA eligibility. He was second in the NCAA in tackles as a true freshman and first in his sophomore and junior years.
Kuechly was drafted by the Carolina Panthers as the 9th overall pick in the 2012 NFL draft. He immediately became one of the elite defensive players in the league, leading the NFL in tackles as a rookie on his way to NFL Defensive Rookie of the Year honors, and followed that up with Defensive Player of the Year honors the following season. He holds the NFL record for tackles in a game with 26.
---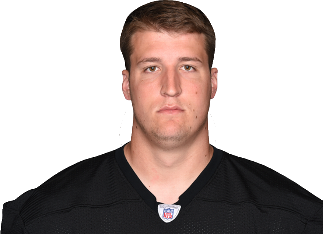 Brian Mihalik '16
Concentration: Marketing
Offensive Tackle, Free Agent
Brian Mihalik had a steady four-year career as a defensive end at Boston College, improving his numbers each season on his way to a solid senior year with 27 tackles, 4.5 tackles for loss, and 3.5 sacks.
Despite lacking the eye-popping numbers you usually see from college superstars, he was drafted in the 7th round of the 2015 NFL Draft by the Philadelphia Eagles due in part to his imposing size. After missing out on the opening day roster, Mihalik signed in 2016 with the Pittsburgh Steelers and was moved to offensive tackle, a position more suited to his impressive build. He was cut prior to opening day and is now a free agent.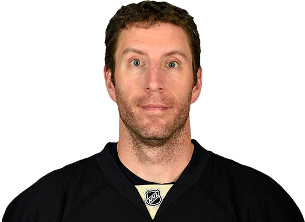 Rob Scuderi '01
Concentration: Marketing
Defenseman, Los Angeles Kings
Rob Scuderi was drafted by the Pittsburgh Penguins during his freshman year at BC after tallying 24 assists in 42 games as a defenseman. The last game of his college career was the 2001 NCAA championship game which the Eagles won in overtime against North Dakota, giving BC its first national title in any sport since 1949.
Scuderi, entering his 15th NHL season, is one of the league's elder statesmen. He's a two-time Stanley Cup champion with the Pittsburgh Penguins and LA Kings. After a short stint with the Chicago Blackhawks, he's back with the LA Kings for the 2016-2017 season.
---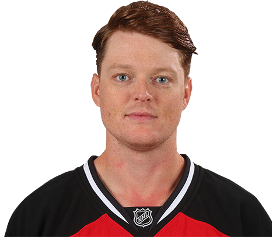 Cory Schneider '11
Concentration: Finance
Goaltender, New Jersey Devils
Cory Schneider was drafted prior to his freshman season in the first round, 26thoverall, by the Vancouver Canucks. As such a highly regarded talent, he had an option to play Major Junior hockey in Canada but chose to put his education first and honor his commitment to Boston College.
After three seasons, he decided to forego his senior year and sign with the Vancouver Canucks in 2007. But like the NFL's Luke Kuechly, Schneider continued to work toward his BC degree in the off-season and earned his B.S. in finance from the Carroll School in 2011.
Schneider's career opened with several seasons of being stuck behind one of the all-time great goaltenders, Roberto Luongo, in Vancouver. After putting up superb numbers as a backup, he was finally traded to the New Jersey Devils in 2013 to be the team's starter.
---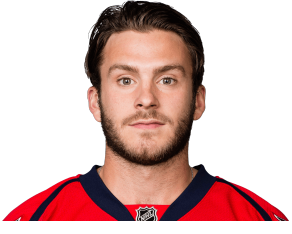 Paul Carey '12
Concentration: Marketing
Forward, Washington Capitals
Paul Carey was drafted by the Colorado Avalanche in the 5th round of the 2007 NHL draft, and joined the Eagles a year later. In Carey's four years on the Heights, he won two national titles, scoring the game-winning goal against Ferris State in the NCAA championship game his senior year.
From BC he went to the AHL (an American development league for the NHL), under contract with a few different NHL franchises. After that, Carey scored his first NHL goal on February 6th, 2016, for the Capitals. The goaltender he beat for his first goal was, fittingly, fellow Carroll School graduate Cory Schneider.
---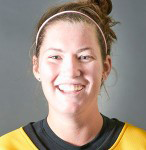 Dru Burns '13
Concentration: Marketing
Defense, Boston Blades
Dru Burns played four years for the Boston College women's hockey team as one of the team's most relied upon defensive-defensemen (otherwise known as "stay-at-home defensemen" who play the traditional style, rather than those who periodically jump into the play on offense). In four years, her Eagles team advanced to the NCAA tournament three times—and to the Frozen Four twice. Her senior season, the Eagles fell to the Minnesota Golden Gophers in overtime, nearly giving Minnesota its only loss on the way to a perfect season.
Burns signed with the Boston Blades of the Canadian Women's Hockey League after graduating from BC. Entering her fourth season with the club, she has taken on a leadership role with the team.
Dana Trivigno '16
Concentrations: Operations Management & Finance
Forward, Connecticut Whale
Dana Trivigno was a four-year contributor at Boston College, and was a member of the 2016 Eagles squad that nearly completed a perfect season before falling to the Minnesota Golden Gophers in the finals. She has two gold medals from the IIHF World Championships in 2015 and 2016 with Team USA and will be vying for a spot on the Olympic team at Pyeongchang in 2018.
Trivigno was drafted 13th overall by the New York Riveters in the inaugural NWHL draft in 2015 but signed with the Connecticut Whale after graduation. She is entering her first professional season.

Alejandro Bedoya '09
Concentration: Marketing
Midfielder, Philadelphia Union
Alejandro Bedoya transferred to Boston College from Fairleigh Dickinson University for his final two years of eligibility, enrolling in the Carroll School and graduating in 2009.
After a stellar two-year career at BC in which he was named an All-American, Bedoya explored his options playing professional soccer in Europe, bouncing around between Sweden, Scotland, and France before coming back home to the United States, signing with the Philadelphia Union just this past August. Bedoya also played in the 2014 FIFA World Cup, participating in all four of Team USA's games.