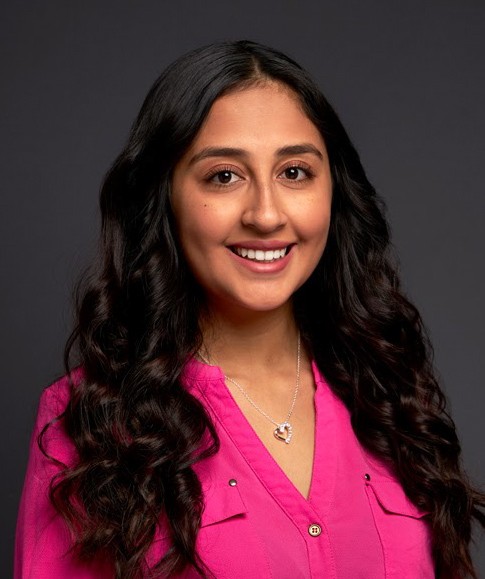 Monica Sanchez
1. What motivated you to apply for the Romero Scholarship?
Since freshman year I have been part of the Organization of Latin American Affairs and that iswhere I met the majority of my mentors during my time at Boston College. People like Carolina Tiru, Jorge Mejia, Steven Guerrero, and Vanessa Wiarco were all part of OLAA and finalist. I admire all of these people very much which led me to be involved in similar things they were involved in. Carolina's and Vanessa's motivated me to participate in such an amazing scholarship. In addition, I wanted to be part of the committee because I think it provides an awesome opportunity for Latinx students on campus.
2. What was the most memorable question from the interview and how did you respond?
The interview had many great questions that really made me think about my Lainx identity and the Latinx community in general. However, the most memorable question from the interview was "what is the biggest challenge the Latinx community faces in the United States?" Sadly, there are many answers to this question, so I decided to answer it based on my family's experience. My answer was something close to this "many Latinx immigrants lack a support system in the United States and are likely to not talk about their feelings. Having great mentors has been a main factor for myself in the United States because I was able to talk to them about my experience and had someone there to understand me. However, some older immigrants don't have the same luck as I did. They come to the United States and are not likely to have someone they can confide in. People like my father hated living here. He never had someone to talk to about how much he missed home and at a certain point keeping all those feelings inside harmed him. Mentorship is important regardless of the age because it can be the one thing that helps people get through the most difficult times in their lives."
3. How did you feel when you heard your name called as the award winner?
I was completely in awe, I really couldn't believe that was really happening. The other finalist Adriana and Mariana are people I greatly admire. They both do amazing things for the Latinx community, I was sure we all equally deserved this award. My mother started recording when Father Leahy began to talk and as soon as he said my name I just looked at her and felt so thankful for all the things she had done to get me to that moment. Hearing my name as the award winner was very rewarding because it gave me the opportunity to reflect on all the things I have done at Boston College.
4. What do you feel is your biggest responsibility as the Romero Scholarship recipient of 2020?
As the Romero Scholarship recipient of 2020 it is my biggest responsibility to help in the process for the future Romero Scholarships. I discussed this in my interview because I feel very strongly about getting more people interested in applying. My goal is to spread the word about the scholarship even more because I think Boston College has many students that truly embody the values of Saint Oscar Romero. I am so blessed to attend a school where people are men and women for others.
5. What would you say to students who are thinking of applying next year?
Every other person that has won this award has said the same thing but I will say it again APPLY!! If someone is interested in applying they definitely should and most importantly they should not compare themselves with other applicants. The Latinx community at BC is small so you are likely to know everything people are involved in. If I am being honest, during the whole process I kept looking at their applicants and telling myself "they do this and I don't", thinking that way can definitely impact someone's confidence. My best advice I can give is to not compare yourself to others because you can't control what other people do, you can only control what you do.
Thank you!