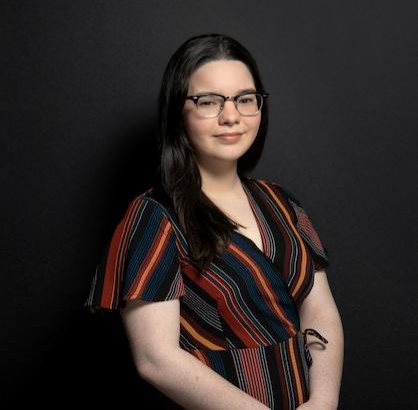 Daniela Vazquez Loriga
1. What motivated you to apply for the Romero Scholarship?
My main motivation for applying to this scholarship was Monica Sanchez, last year's winner. She always spoke very highly of the Romero Scholarship and the application process. I have been a part of the Organization of Latin American Affairs (OLAA) since my freshmen year and Monica has always been a supportive and inspiring mentor to me. Furthermore, as I read more about the scholarship and Romero's life, I felt instantly connected to his mission for human rights and his social justice advocacy for his community. I was so inspired by his story and commitment to his community. I applied for this scholarship because I felt drawn to Romero's dedication and wanted to explore that aspect of myself.
2. What was the most memorable question from the interview and how did you respond?
During my interview, I was asked about the Latinx experience at BC and how the institution can improve its diversity inclusion. This is a tough question and really made me paused during the interview. Ultimately, I spoke from my own experience at BC and the stories I have heard from my friends and peers. The Latinx experience is different for everyone, but the most important aspect in the sense of acceptance and belonging on campus. There is always room for change at BC and it begins with the people that makeup this campus to cultivate a welcoming and inclusive environment. Change begins from the institution and the people that makeup the institution. It reinforced my belief that change does happen with one person and ripples into waves of change and progress.
3. How did you feel when you heard your name called as the award winner?
I was in complete and utter shocked. I was not expecting it at all. I had a rough draft of an acceptance speech and was so nervous to address the audience. I remember my hands shaking trying to unmute myself and gather my thoughts. I was just so shocked because throughout the day I kept reassuring myself of how grateful and honored I was to just be acknowledged as a finalist for this award and regardless of the outcome I had gained a lot of perspective throughout the process. Every finalist was so accomplished and I really thought it could be anyone of us. Ultimately, I just felt insanely proud of myself and how far I've come in my college experience, my academics, and my aspirations.
4. What do you feel is your biggest responsibility as the Romero Scholarship recipient of 2020?
I believe my biggest responsibility as a Romero Scholarship recipient is to represent the legacy and advocacy of Oscar Romero. Saint Oscar Romero inspires me to be the voice for the voiceless, as he was to his community. He is my model for building my sense of community and social justice advocacy, fighting for the rights of people around the world. I carry this title and scholarship knowing that I am representing Romero and his brave and charitable legacy throughout my studies and career. It pushes me to be better and do better for our world.
5. What would you say to students who are thinking of applying next year?
Just do it! Never in my wildest dreams did I think my name would be the one they would announce at the ceremony. The application process in itself was extremely beneficial. It offered a lot of reflection on who I want to be and who this world needs me to be. Throughout the application process I was constantly reflecting on who I wanted to be in this world in comparison to Oscar Romero. This reflection solidified my goals and aspirations to pursue international justice and human rights. It was such a fulfilling journey and you learn more about yourself throughout the process and get to meet amazing people.