Caring for the Whole Individual
As a Jesuit, Catholic institution, Boston College seeks to foster among its community a "care for the whole individual" ("cura personalis") and the vocation of being "women and men for and with others."
The University offers programs and services that are rooted in Ignatian spirituality and at the same time attempt to expand, in unique ways, the global understanding and engagement of the students, faculty, and staff who participate.
Here are some examples of such programs and services, aiming to deepen their faith, introduce them to service on behalf of marginalized communities abroad, or sharpen their advocacy skills in the promotion of social justice.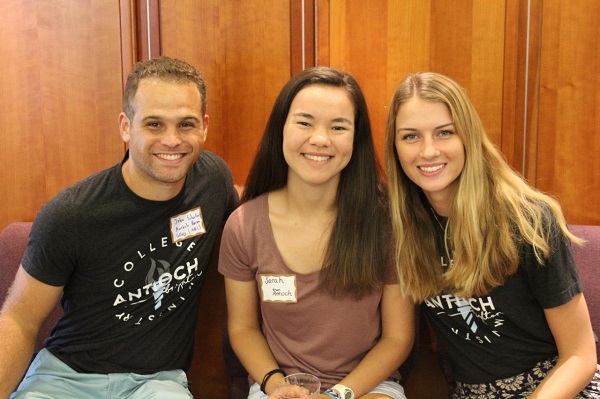 Faith Communities
The Multi-Faith Center is an intimate space open to all members of the Boston College community who wish to engage in meditation, prayer, or reflection. 
Boston College is home to more than 15 student groups celebrating a wide range of faith traditions. We welcome you to celebrate your own faith, as well as to learn more about cultures and backgrounds you may be unfamiliar with.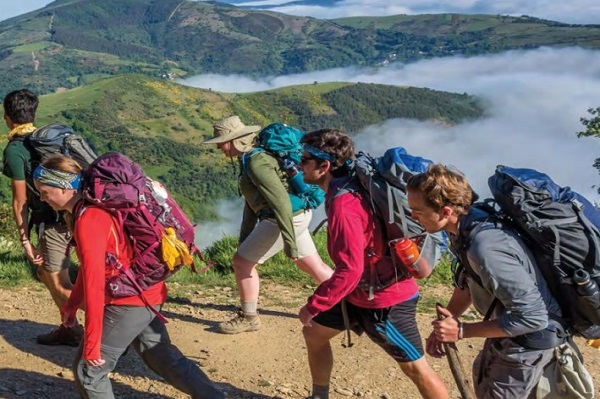 Pilgrimage Programs
The Pilgrimage course provides some of the historical, philosophical, and spiritual resources needed to make the two weeks of walking the Camino de Santiago—one of the great pilgrimage routes of the Medieval Christian world—a time of reflection and discernment that students undertake as both as individuals and as a class community.
This pilgrimage seminar encourages faculty and administrators to explore their vocation as educators, and culminates in a trip to Spain and Rome to retrace some of the key steps of Ignatius Loyola's life journey.
Immersion Course of the Certificate of Jesuit Studies
The three-credit, academic immersion course examines the historical and spiritual contexts for the foundation of the Society of Jesus. Online readings and discussions occur in the weeks before the participants meet in Spain to trace the footsteps of the early Jesuits. In Europe, participants immerse themselves in the key places that became the organization's roots in order to examine how and why the early Jesuits formed and governed their new religious order. 
International Service Immersion
The Arrupe International Immersion Program (Office of Campus Ministry) seeks to help students learn about the complex realities of people struggling in poverty. The program offers nine immersion trips every year to Latin America and the Caribbean, providing students with the opportunity to learn firsthand from marginalized communities and reflect on the relationship between faith and justice.
Jamaica Magis and Jamaica Mustard Seed
Jamaica Magis allows Boston College students to live and serve in solidarity with people in Jamaica who have faced social, political, and economic oppression. Students gain a deeper understanding of social justice and spirituality by learning to recognize the face of God in all things.

Boston College's Global Public Health–Honduras is a service-immersion program committed to working with the poor and marginalized in Honduras. The program emphasizes service that enables students to observe first-hand the social and economic determinants of health and disease that impact marginalized and poor populations.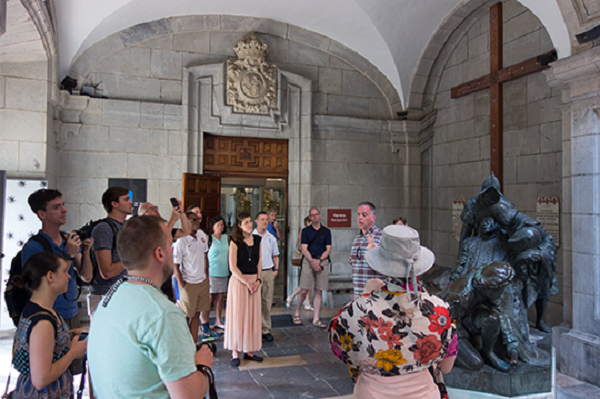 Every spring, a delegation of faculty and staff travels to Central America for a week-long immersive experience facilitated by the Center for Global Education and Experience. Co-sponsored with Intersections, the goals of the program are threefold:
Provide an international experience for faculty and staff that explores global justice issues in the context of a developing nation.
Increase participants' appreciation for how the themes of human development, justice, and faith are understood in Jesuit higher education.
Encourage participants to discover ways of integrating these themes into their own life and into the work they do at Boston College.
The Institute for Advanced Jesuit Studies seeks to deepen understanding and appreciation of the history, spirituality, educational heritage, and pedagogical approach of the Society of Jesus through courses, workshops, publications, and scholarly symposia.
International Symposia on Jesuit Studies
Crossing thematic, chronological, and disciplinary boundaries, the International Symposia on Jesuit Studies offer annual opportunities for academic exchanges. Symposia have a global impact, attracting a diverse community of scholars, thus far, in Nairobi, Seville, and Boston.
This academic program promotes a deep, informed understanding of the spirituality, history, and leadership methods associated with the Society of Jesus and its apostolates.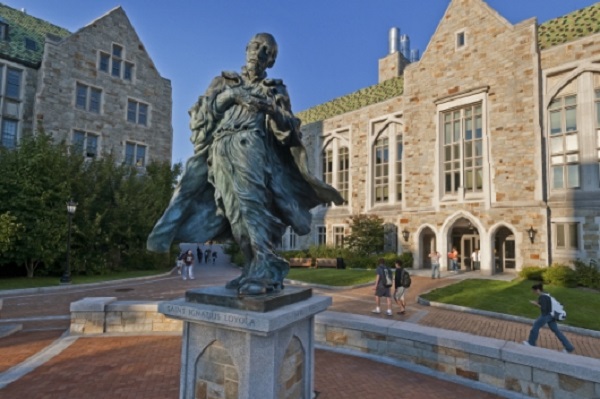 The Jesuit Institute exists to aid Boston College in its endeavors to attain this coherence, in its identity and growth as a Catholic Jesuit university. The purpose of the Institute is to foster the Jesuit, Catholic character of Boston College precisely as a university.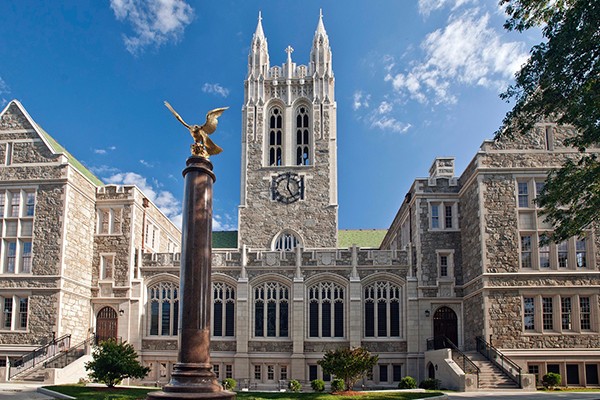 Each July, the Institute for Administrators in Catholic Higher Education hosts a four-day seminar providing a singular opportunity for administrators and leaders at Catholic colleges and universities around the globe to interact with some of the nation's most outstanding scholars and practitioners as they address issues that Catholic higher education faces on a daily basis.