"The Show @ 6" features friends and members of the BC community discussing a range of issues affecting our world today—all revolving around the theme of the Common Good. Topics include how the BC community is responding to the effects of COVID-19; to the enduring challenges of the marginalized; to its own resiliency and solidarity; and to the upbuilding of human dignity throughout the world.
Amey Victoria Adkins-Jones
Amey Victoria Adkins-Jones is Assistant Professor of Theology and African and African Diaspora Studies at Boston College. Her scholarship specializes in Mariology and black feminist and womanist thought. Her first monograph (Immaculate Misconceptions, in progress) offers a theological account of the rise of the global sex trade. Centering the icon of the black madonna, the book holds accountable theological notions of purity and rape at the site of black flesh. Her second project (See No Evil, in progress) names how technology has changed the way we visualize violence and black death, and offers a theology of black protest.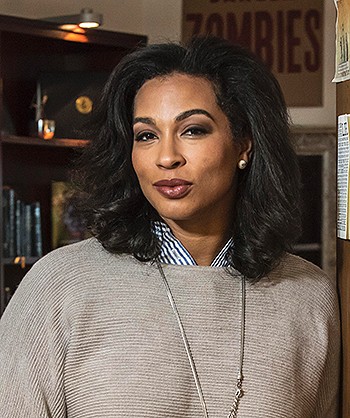 Victoria Ang is a recent alumna of Boston College with Bachelors of Arts degrees in Economics and English from Morrissey College of Arts & Sciences. During her time at Boston College, Victoria was involved in Undergraduate Government within the AHANA+ Leadership Council and BC's Steering Diversity Committee. In addition, she was a PULSE volunteer and attended the Jamaica Magis service immersion trip.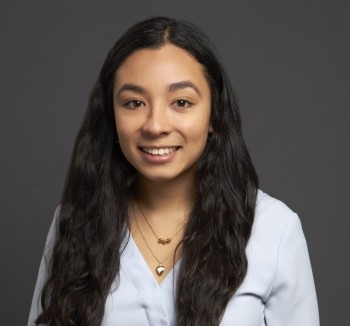 Barakatullo Ashurov, is a linguist and historian from Tajikistan. Currently he is a visiting scholar at Boston College and the 2019 Beau Biden Scholar of the Institute of International Education's Scholar Rescue Fund. His area of research focuses on cultural and intellectual histories of the region today known as Central Asia. His research has been published in several academic journals in English, Russian, Tajik and French. At Boston College, he teaches courses on both contemporary Central Asia and also ancient and medieval cultures and religions of the Silk Road region.
Barakatullo Ashurov's appointment at Boston College was supported through a fellowship provided by the Institute of International Education's Scholar Rescue Fund (IIE-SRF). For more information about IIE-SRF and to learn about partnership opportunities, please go to their website at: www.scholarrescuefund.org.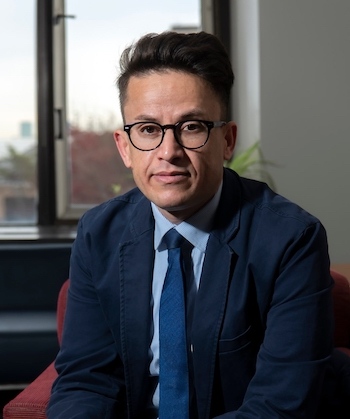 Kathleen Bailey '76, PhD '01
Kathleen Bailey is Professor of the Practice of Political Science, Associate Director of the Islamic Civilization & Societies Program at Boston College, and Director of the Gabelli Presidential Scholars Program.  She specializes in Central Asian affairs, in particular political leadership and clan politics in Uzbekistan, as well as interethnic relations in the wider region.  In her teaching, she focuses on public diplomacy and intercultural dialogue in the Arabian Gulf region, especially Kuwait, Qatar and Saudi Arabia. She is Editor-in Chief of the Central Asian and Afghanistan division of the Oxford Encyclopedia of Islam.  She is Co-Principal Investigator of two Foreign Language and Area Studies Grants from the U.S. Department of Education. She also designs crisis simulation exercises and role playing games for pedagogical use. Her current research focuses on comparative authoritarianism and the historical legacy of autocratic regimes.

Dr. Bailey received her BA and PhD in Political Science from Boston College. 

Shanteri Baliga is the Assistant Director at The PULSE Program for Service Learning at Boston College. Prior to working at Boston College, she worked at Project Bread's FoodSource Hotline for 15 years, working with and supervising PULSE students. Shanteri earned a BA in Clinical Psychology from Tufts University, an M.Ed. in Mental Health Counseling from UMass Boston and is currently a candidate for an M.A.in International Higher Education at Boston College's Lynch School of Education and Human Development.

Originally from India, Shanteri is also a practicing musician. 2020 marks her 20th year of association with the PULSE Program.
Ali Bane Hammond is currently the director of First Year Experience at Boston College and has been a member of the team in FYE for over six years. She received her BA from Boston College in 2007 and an MA in Higher Education Administration from Harvard's Graduate School of Education in 2010. She is currently working toward a PhD in Applied Developmental and Educational Psychology in BC's Carolyn A. and Peter S. Lynch School of Education and Human Development. Ali lives in Stoneham, MA with husband and 1-year-old son.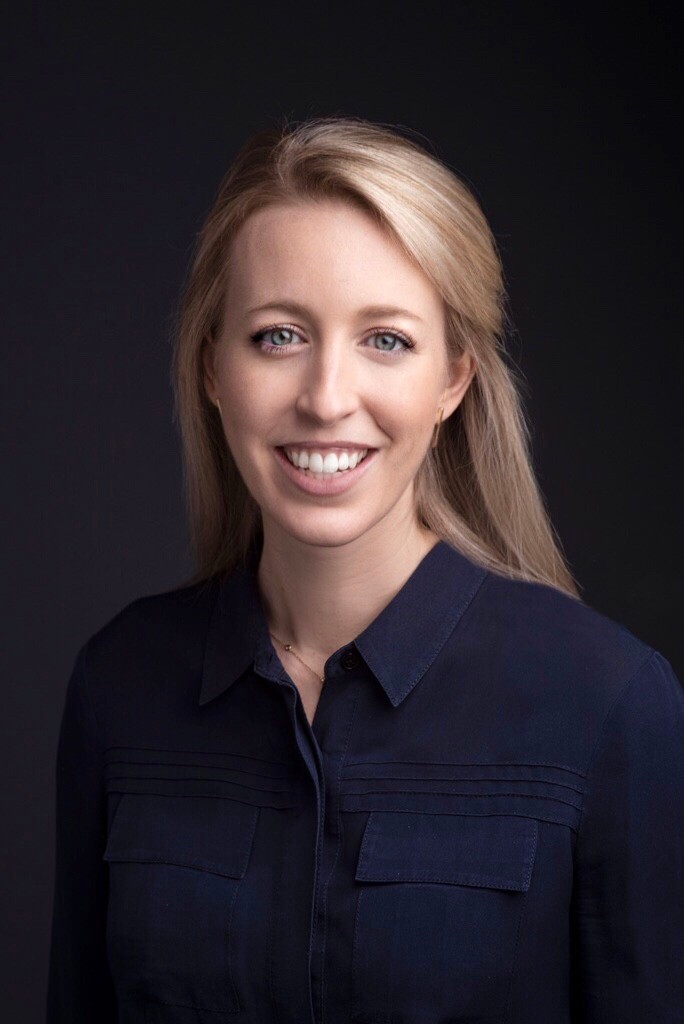 Kathleen (Kat) Barnes '07, MD, MPH is a family physician and the Chief of Clinical Operations at the Kaiser Permanente Burien Medical Center in Seattle, Washington. Dr. Barnes is a former BC Presidential Scholar and graduated from the college of Arts and Sciences in 2007. After a year of medical service work through the Los Angeles branch of the Jesuit Volunteer Program, she matriculated at Harvard Medical School where she earned both her MD as well as her MPH from the Harvard School of Public Health. In addition to practicing medicine, Dr. Barnes oversees the clinical operations of an urban primary care clinic which serves 17,000 patients. Dr. Barnes is an affiliate researcher to the University of San Francisco Center for Excellence in Primary Care where her research focuses on innovation in primary care delivery systems. She is notably published in the New England Journal of Medicine on the topic of the future of primary care.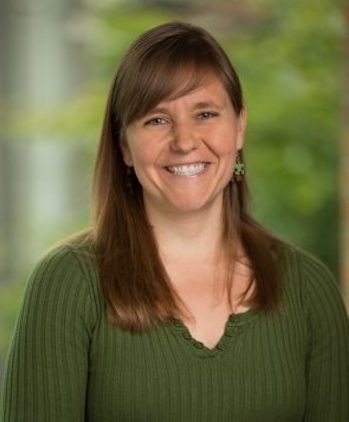 Joanna Bernabei-McNamee became the eighth women's basketball coach in Boston College program history in April of 2018. In just two seasons, Bernabei-McNamee has changed the culture and the mindset of the program. In 2019-20, Bernabei-McNamee became the first women's basketball coach at Boston College to be named the Atlantic Coast Conference Coach of the Year. She led BC to an impressive 20-12 overall record and a fourth place finish in the conference with an 11-7 record. The 20 victories were the most in program history since the 2010-11 season. The team also set a new program record for the most ACC victories with 11. The Eagles also led the conference in scoring average at 73.69 points per game.

With Bernabei-McNamee at the helm, senior forward Emma Guy flourished as she led the ACC in field goal percentage throughout the season and earned an All-ACC First Team selection, the first for a BC player since 2011. Sophomore Taylor Soule was not only named to the All-ACC team but was voted as the Most Improved Player in the conference. Both Guy and Soule were named to the Blue Ribbon Panel All-ACC Second Team.

Prior to Boston College, Bernabei-McNamee was the head coach at Albany for two seasons, three at the University of Pikeville as well as being an assistant coach at West Virginia. She was also on the staff for four seasons at Maryland and was an integral part of the 2006 Terrapins' National Championship team, which finished the season with a 34-4 record.
 
Bernabei-McNamee, a native of Weirton, West Virginia earned her bachelor's degree in exercise physiology in 1997 from West Liberty and a master's degree in sports administration from Eastern Kentucky in 1999. Bernabei-McNamee and her husband Joe McNamee have two sons, Luke and Caden.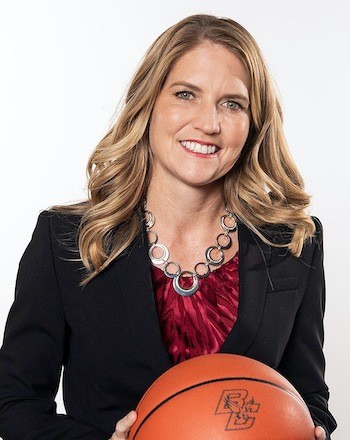 Sunand Bhattacharya is the Associate Vice Provost for Design & Innovation Strategy in the Office of the Vice Provost for Research. Sunand is a learning architect and an industrial designer with a specialization for design based teaching and learning. He serves as the Associate Vice Provost for Design and Innovation Strategies at Boston College, where he is currently spearheading the design, development and introduction of BC's human-centered engineering program. He also holds a lecturer/advisor position at Franklin Olin College of Engineering. Before returning to academia, Sunand was the Global Learning Strategist for Autodesk, leading its Learning Futures team. In this role, he was globally responsible for the strategy, management and evangelization of Autodesk's future influence advocacy in design related STEAM and engineering education.

Prior to Autodesk, Sunand was the principal and co-founding partner of Arjuna Learning Designs LLC., a firm specializing in the creation of interactive learning objects to enhance quality of teaching and learning for name brand publishing houses. He has also been tenured professor of industrial design at Southern Illinois University at Carbondale. Sunand is a recipient of the Innovative Excellence in Teaching, Learning, and Technology award from The International Conference on College Teaching and Learning.

Sunand received his MDes in Industrial Design from the National Institute of Design (NID) in India and holds his terminal graduate degree in Industrial Design and Human Factors from The Ohio State University.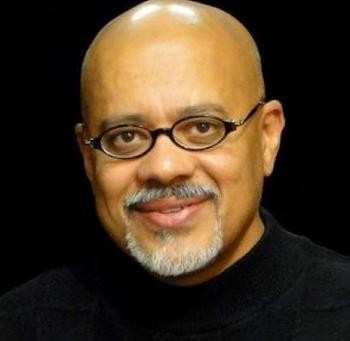 Aristotle Boslet '18, RN is a full-time ICU nurse at Mt. Auburn in Cambridge, and a per-diem medical/surgical and intermediate care nurse at BIDMC in Longwood. As an undergraduate at Boston College's Connell School of Nursing, class of 2018, Aristotle kept busy as a research fellow under CSON faculty, working to publish qualitative research on palliative care in the ICU. Aristotle was also part of an outreach team that provided outpatient health services to marginalized communities in the Dominican Republic as part of his Population Health course.
Currently, Aristotle is involved in direct patient care with acute cases of COVID-19, and working towards CCRN certification. In the near future, Aristotle is interested in pursuing graduate education in nursing anesthesia. During this difficult time, with a lot of nurses and other healthcare workers feeling the stress and strain of the pandemic, Aristotle remains grateful to his community such as local small businesses who have consistently offered support to him and his colleagues.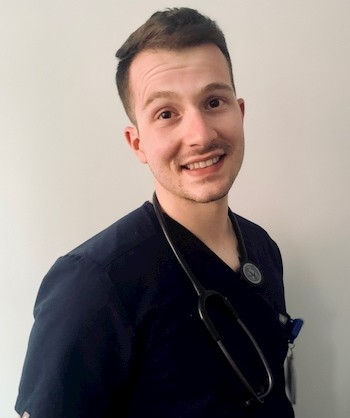 A third-generation BC Eagle, Mary Lou Bozza '03 has served since 2014 as the Director of Development at Haley House, a Boston non-profit founded in the Catholic Worker tradition which operates a soup kitchen, affordable housing, an urban farm, and a social enterprise restaurant. Previously, Mary Lou was a campus minister, teacher, and youth minister after studying Theology and Hispanic Studies at Boston College and receiving an MDiv. from Yale Divinity School. Mary Lou is also a founding board member of Faith in Action with El Salvador (FACES), a non-profit supporting grassroots work in El Salvador, where she lived and worked. This past semester, Mary Lou was delighted to be back on campus to co-teach Leading for Social Impact, the senior capstone course of the Managing for Social Impact Minor in CSOM.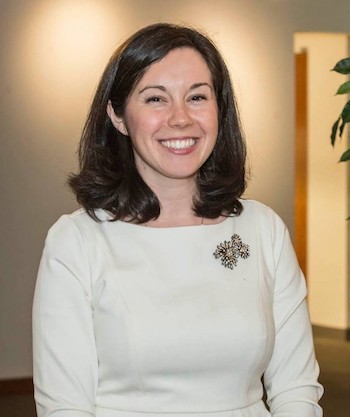 Nicholas Burns '78, H '02

Ambassador Nicholas Burns is the Goodman Family Professor of the Practice of Diplomacy and International Relations at the Harvard Kennedy School. He is Faculty Chair of the Future of Diplomacy Project and also of the Project on Europe and the Transatlantic Relationship at the Kennedy School's Belfer Center for Science and International Affairs.

Burns is Executive Director of the Aspen Strategy Group and Aspen Security Forum, and Senior Counselor at The Cohen Group. He is Chairman of the Board of Our Generation Speaks, which seeks to bring together young Palestinians and Israelis in common purpose.

Burns served in the United States government as a career Foreign Service Officer. He was Under Secretary of State for Political Affairs from 2005 to 2008; the State Department's third-ranking official. He was U.S. Ambassador to NATO (2001-2005), Ambassador to Greece (1997-2001) and State Department Spokesman (1995-1997). He worked on the National Security Council as Senior Director for Russia, Ukraine and Eurasia Affairs; Special Assistant to President Clinton; and Director for Soviet Affairs for President George H.W. Bush. Burns served in the American Consulate General in Jerusalem where he coordinated U.S. economic assistance to the Palestinian people in the West Bank and before that, at the American embassies in Egypt and Mauritania.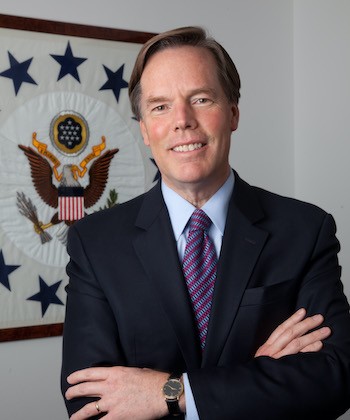 Jack Butler, SJ is the Haub Vice President for University Mission and Ministry. As such, Fr. Butler heads the division that develops and coordinates the University-wide process of maintaining and promoting the distinctive academic and societal mission of Boston College as a Jesuit, Catholic institution. Its departments and programs include Campus Ministry, the Office of First Year Experience, Intersections, the Center for Student Formation, the University Mission and Ministry Service Center, the Center for Ignatian Spirituality, the Montserrat Coalition, the Volunteer and Service Learning Center, and the Ministry to Priests.
Father Butler entered the Society of Jesus in 1991. He earned a BA from St. Thomas University, an MA from Providence College, an MS from Loyola College, an STL from the Weston Jesuit School of Theology, and a PhD from Loyola College. He is trained in counseling and has worked in prison ministry, hospital treatment centers, the education apostolate, and formation within the Society of Jesus. He joined BC in 2002.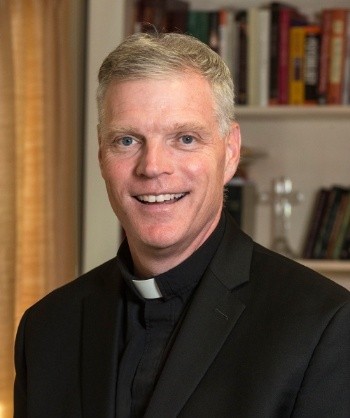 Gianna Cancemi graduated from Boston College with a B.S. in Biology this May. She has worked as an Emergency Medical Technician in Boston with Armstrong Ambulance Service, Inc. for a year and a half. Gianna hopes to become a Physician's Assistant in the future and the incredible resilience, hard work, and hope demonstrated by healthcare providers and her fellow EMT's has solidified that goal.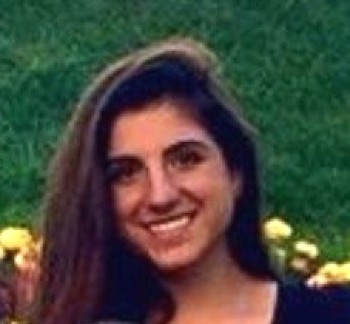 Thomas C. Chiles is the Vice Provost for Research and Academic Planning and the Dr. Michael E. '86 and Dr. Salvatore A. '54 Deluca Chair in Biology at Boston College. Professor Chiles' laboratory interrogates cellular physiology and function in B-lymphocytes, specifically the function and regulation of glucose and glutamine metabolism in B-lymphocyte growth and survival. His research group is also developing nanoscale and material diagnostic devices for application in biomedical research and clinical settings, such as infectious disease detection in low-resource countries around the world.
He received his BS in microbiology and cell science from the University of Florida and his PhD in biochemistry and molecular biology from the University of Florida College of Medicine. He was a postdoctoral fellow at Boston University School of Medicine in the Immunology/Oncology Training Program as a Ruth L. Kirschstein NRSA fellow. He joined BC in 1992 as an assistant professor and served as chair of the biology department from 2006 to 2015.  Since 2013, Professor Chiles has served as Vice Provost for Research and Academic Planning
Professor Chiles' research focuses on understanding how a subset of lymphocytes, white blood cells known as B cells, grow and survive to fight infectious diseases. He has served on several National Institutes of Health study sections, including Hypersensitivity, Autoimmune and Immune-mediated Diseases (2004-2008) and currently serves on the Cancer Biology I special emphasis panel at the National Cancer Institute. He is a member of the editorial board of Annals in Global Public Health and on the Commission on Pollution in partnership with The Lancet, the Global Alliance on Health and Pollution, and the Icahn School of Medicine at Mount Sinai in New York, N.Y.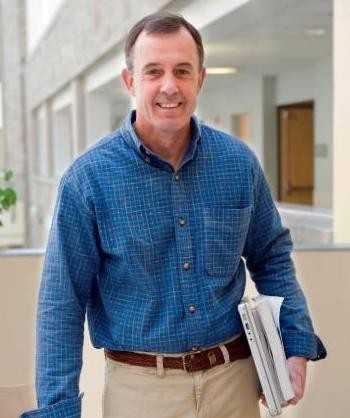 Stephen Choi is a Double Eagle. He graduated from the Morrissey College of Arts and Sciences in 2014 with a degree in Political Science and Islamic Civilizations and Societies and from Boston College Law School in May 2020.

During his undergraduate studies, Stephen participated in the PULSE program, and volunteered with the Little Brothers Friends of the Elderly. Stephen was awarded the Boren Scholarship, allowing him to study abroad in Beijing. Upon his return, he wrote a thesis on the Uyghur Crisis in Xinjiang for the Political Science Honors Department. In his spare time, Stephen danced with the swing dance group formerly known as the Swing Kids.

After graduation, Stephen joined the Peace Corps and was assigned to serve in the city of Zunyi in Guizhou province China. There, he taught university students spoken and written English, as well as managing secondary projects aimed at sharing American culture with host country nationals. He also participated in host-country counterpart training sessions.

After the Peace Corps, Stephen attended BC Law, where he was the Vice President of the Internet Law Society. He participated in the BC Prosecutors Clinic, and worked on a Capstone Project focusing on trauma and empathy in the criminal justice system with his partner Matthew Aqeel JD '20. But his greatest achievement came in the summer of 2018, when his daughter Verenna Hayeon Choi was born. He will be starting at the Philadelphia District Attorney's Office in September 2020 as a prosecutor in the trial division.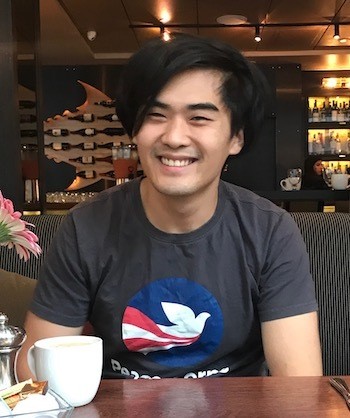 Sister Maureen Clark, CSJ, has been involved in prison ministry in Massachusetts and Pennsylvania for over forty years. She is the director and founder of the Aftercare Program, a reentry program that invites women who are incarcerated into a healing relationship to help rebuild and redirect their lives in order to have a successful transition back into their families, the Church, and the broader world. She is also the creator and founder of the "Read to Me Mommy" program, which has become a model for connection between incarcerated parents and their children through reading in men's and women's prisons across the country. In recognition for her ministry facilitated by these programs and many others, Sr. Clark is the recipient of numerous awards, including an Honorary Doctorate degree from Fairfield Jesuit University and the Archdiocese of Boston's Cheverus Award.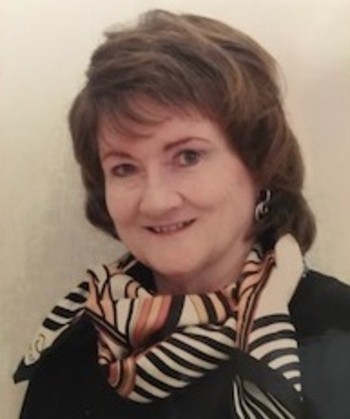 Juan A. Concepción '96, M.Ed. '97, JD/MBA '03
Juan Alexander Concepción is Legal Counsel for Boston Scientific Corporation, where he supports, guides and leads organizational objectives through collaborative partnerships for risk management and compliance in wide-ranging employment matters across the successful global business "advancing science for life™." He is an experienced labor and employment litigator, counselor and skilled trainer in workplace compliance and strategic workforce management.

Before joining Boston Scientific, Attorney Concepción was in-house at MassDOT/MBTA directing employment policy and compliance, employee relations and strategic business initiatives at the consolidated state transportation agency, which houses the MBTA, the RMV and the Rail & Transit, Highway and Aeronautics divisions, with a highly unionized workforce comprised of over 10,000 public employees.

As outside counsel at Nixon Peabody LLP and Burns & Levinson LLP, Juan counseled and represented dozens of employers and C-suite professionals in highly-regulated industries like healthcare, technology, manufacturing, and transportation. He later served as in-house counsel and business advisor for a publicly-traded, high-tech firm based in Irvine, CA, supporting HR professionals and managers across the business.

A rare "Quadruple Eagle" with four Boston College degrees (i.e., his BA '96, M.Ed. '97, JD/MBA '03), Juan has served with great distinction on the University's Board of Trustees and is an adjunct professor in the African and African Diaspora Program.  Passionate about excellence in Catholic education, he also serves on the Board of Trustees of St. Columbkille Partnership School in Brighton, MA and of his alma mater—Cardinal Hayes High School—in the Bronx, NY. He is a long-serving Director of Lawyers for Civil Rights, a legal engine for social justice in Massachusetts and the U.S.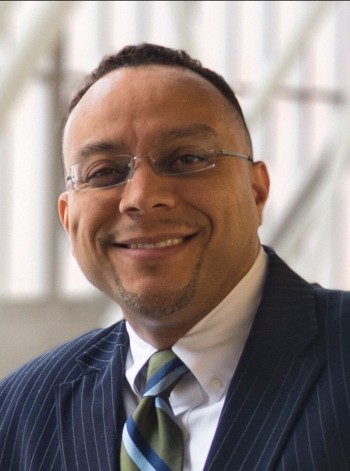 Sebastian Cota is an incoming first-year student planning to major in Applied Psychology and Human Development. He plans on following the pre-med track in hopes to become a public health physician and implement interventions alleviating health disparities in underserved communities. He looks forward to participating in community service projects and enriching his understanding of public health through the core curriculum at Boston College.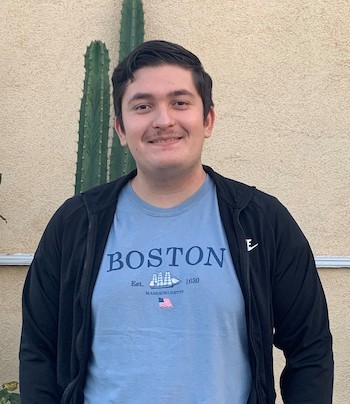 Thomas M. Crea, PhD, MSW, is Professor, Chair of Global Practice, and Assistant Dean of Global Programs at the School of Social Work, Boston College. He is a former clinical social worker with previous experience as a mental health therapist for severely emotionally disturbed children, and as a foster care adoption worker and supervisor providing home study assessments and post-placement support to families. Dr. Crea oversees local, national, and international research projects related to social interventions for vulnerable children and families. This research focuses on the intersections of child welfare, refugee social protection and education, and strengthening humanitarian aid and international development programs. Dr. Crea's projects have been funded by multiple sources such as the US Department of Agriculture, the Porticus Foundation, the National Institute of Child Health and Development, and others. These projects span multiple countries, which in addition to the U.S. have included Guatemala, Honduras, Kenya, Malawi, Palestine, Sierra Leone, South Africa, and Zimbabwe. Professor Crea uses primarily mixed-methods, participatory research methodologies designed to produce rigorous, yet useful, findings for stakeholders working with marginalized populations.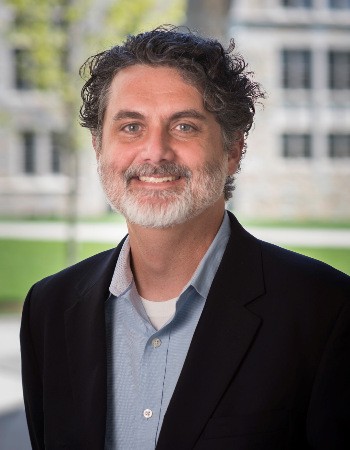 Bruce Dixon is the Sustainability and Energy Specialist for the BC Office of Sustainability. He first started his journey in the Mass. Department of Forest and Parks (now called the Department of Conservation and Recreation) he found that being outdoors and protecting the environment was a goal he wanted to attain. Working in the commercial/ industrial field as a refrigeration technician he became certified in safely removing and handling refrigerant from refrigeration/ air conditioning systems. Even though he worked far away from any forest he was playing an important role in protecting the ozone layer which was as large as the contiguous United States during the '90s.

During that period he was a manufacturers representative teaching auto mechanics how to properly remove refrigerant from cars and trucks, also, performed Predictive Maintenance on large air conditioning equipment to reduce repair, downtime, and extend their operating life. It was working at the University Massachusetts Biologics Laboratory he saw sustainable initiatives in action, experienced first-hand a L.E.E.D. Platinum building, and how to protect the environment by looking at a Building from a holistic point of view. In 2014 he became certified as an Existing Building Commissioning Professional reviewing how to reduce the amount of energy and water a building consumes.

In 2018 he was appointed Sustainability and Energy Specialist leading the university into the decade of the '20s by working with gifted students, talented faculty and staff with the creation of new sustainable initiatives and reintroducing current initiatives to our campus community.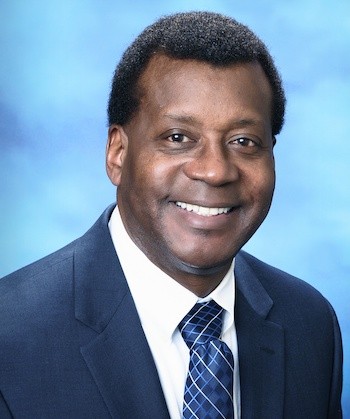 Adelene Egan '18, RN, CEN, is an emergency-room nurse at New York Presbyterian Hospital. At BC, Addie was involved with: 4Boston at Perkins and Healthcare for the Homeless, Cura, Appa, Casa Bayanihan during study abroad in Manila, as well as Jamaica Magis as a leader. She was also an undergraduate Research Fellow. In addition to her work in the ER, Addie has been capturing the experience of the pandemic through her photography as a way to help uplift her colleagues. Her collection, Faces of the Frontlines, gives us an inspiring "glimpse into the heart—and hearts—of the emergency room". Addie says, "Being a nurse through this unprecedented time has been humbling, heartbreaking, and beautiful in some surprising little ways. You really start to realize that the most important thing is just people: to be with them, to savor them, and to love them—especially when life feels super big and scary. Isolation has a way of telling us that, of all things, we need each other the most."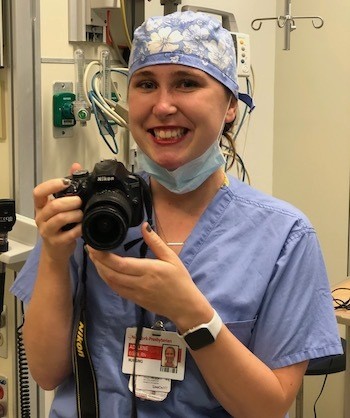 Kaitlin Ferrari is from a small town in Northern Minnesota along the shore of Lake Superior. She just finished her B.S. in Neuroscience. While at BC, she was involved in the Arrupe program where she got to go on one trip to Nicaragua and another to the U.S./Mexico Border, a choral member of the Liturgy Arts Group, a Campus School Eagle Buddy volunteer, and a research trainee in a neuroendocrinology laboratory at Harvard Medical School/Brigham and Women's Hospital. This summer, she will be applying to medical school, and she will work as a research technician in the same lab that she has been lucky enough to train in at HMS/BWH.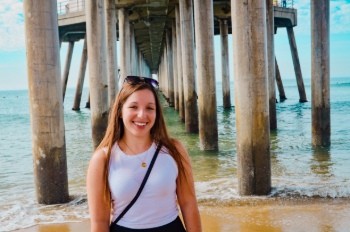 My name is Ignacio Fletcher; I was born and raised in San Juan, Puerto Rico. I just graduated Boston College majoring in Political Science, and minoring in Management and Leadership. Last summer I worked both as an intern for the Corcoran Center for Real Estate and Urban Action, and also as an Orientation Leader for the First Year Experience office. In my involvements at Boston College, I want to highlight my experience in the Undergraduate Government of Boston College as the Executive Vice President, in the Latin American Business Club as the Associate of Communications, and in the Residential Hall Association as a member of the E-board of Hardey-Cushing. After summer, I will be working fulltime in Oracle as a Business Development Consultant, in Burlington, MA. In my free time I like to try new restaurants while also learning how to cook, I like to play chess and soccer, and finally I like to spend time with family and friends.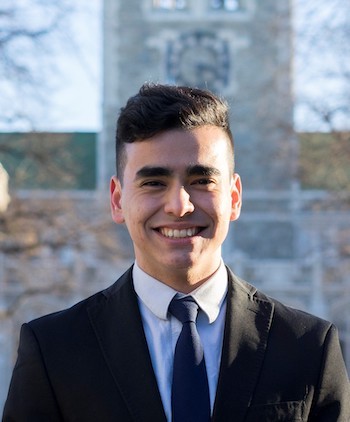 The Honorable Linda Dorcena Forry is Vice President of Diversity, Inclusion and Community Relations at Suffolk Construction. She leads the design and implementation of Suffolk's national strategy to strengthen their diversity and inclusion platform and developing long-term strategies and tactics that support Suffolk's vision. Linda helps reinforce Suffolk's community engagement initiatives and works closely with Suffolk's Trade Partner Diversity program which focuses on compliance with local workforce requirements.  

Prior to joining Suffolk, Linda worked for over two decades in the public sector and served in elective office for 13 years as a member of the Massachusetts State Senate and House of Representatives. A native Bostonian and first-generation American of Haitian descent, Senator Forry made history by becoming the first women and person of color elected to the Senate's First Suffolk district and to host the historic St. Patrick's Day Breakfast in South Boston, a 65 year tradition of celebrating Boston Irish heritage that is deeply rooted in the political firmament of the Commonwealth. Senator Forry formed the First Suffolk Partnership to organize the annual event and was the co-producer of the live, two-hour TV special that broadcasted to millions of viewers across New England. The Irish Times called Senator Forry "a political star" in a rave review of her 2014 breakfast, which included the first-ever visit of Ireland's Prime Minister, Taoiseach Enda Kenny. The Irish Times declared: "There couldn't be a better ambassador for the changing face of the Irish diaspora than Linda Dorcena Forry."
Linda has been a leading voice in advocating for public policy issues to strengthen neighborhoods and empower families that spurred economic growth, job creation, housing affordability and business development focused on access and opportunity for underrepresented groups in small business. Linda played a key leadership role passing legislation on immigration issues at both the state and federal level.  

In 2014, as the only Haitian American elected official in Massachusetts state government, Senator Forry remained committed to rallying her colleagues, advocates and immigrant groups across the state relative to issues significant to ethnic communities. Her mobilization efforts in support of a Haitian Family Reunification Parole Program (HFRPP) yielded nearly 7,000 signatures submitted to our federal government in support of this initiative and in the fall of 2014, President Barack Obama and his administration granted HFRPP for eligible Haitians.

Linda serves on numerous boards and civic organizations, including a trustee for: Boston Public Library, Eversource Energy, Edward M. Kennedy Institute for U.S. Senate, Greater Boston Chamber of Commerce Executive Committee. Also, board member of: Scholar Athletes, Boys & Girls Clubs of Dorchester, John F. Kennedy Library Advisory Board, Rappaport Institute for Greater Boston at the Harvard Kennedy School of Government, and Institute for Justice and Democracy in Haiti.

Linda holds a master's degree in Public Administration from Harvard Kennedy School of Government, and a Bachelor of Science from Boston College Carroll School of Management. Linda and her husband, Bill, are proud parents of four children and live in Dorchester.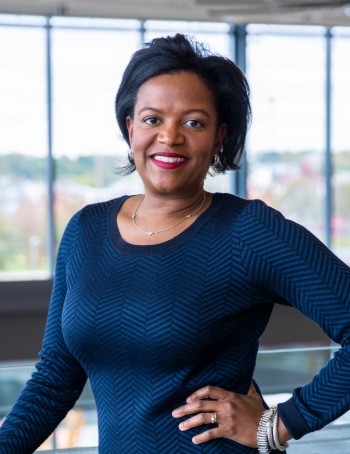 William P. (Bill) Forry is the publisher and editor of the award-winning Reporter Newspapers, a family-owned and operated community newspaper group that includes the weekly Dorchester Reporter, as well as the online outlets Boston Irish and the Boston Haitian. The publications — and their companion websites— are all part of a media business owned and operated by his family since 1973.        

Mr. Forry is a graduate of Boston College and Harvard's John F. Kennedy School of Government. A lifelong resident of Dorchester, he attended Boston College High School and St. Gregory's Elementary School.

He has worked as a correspondent on BNN-TV's Neighborhood Network News since 1996 and has been a frequent guest on television and radio programs, including MSNBC's The Last Word with Lawrence O'Donnell, CNN's Anderson Cooper, and WGBH's Greater Boston. Forry and the Reporter won the New England Press Association's top prize for spot news coverage in 2014.

In 2019, Boston Business Journal named Bill to its Power 50 list, a collection of leaders "who not only are making an impact on Boston's economy and business community, but are doing so while earning the respect of their peers and their people."

Bill is married to the Honorable Linda Dorcena Forry of Dorchester. The couple have four children: John, 16,  Conor, 13, Madeline, 9, and Norah, 7.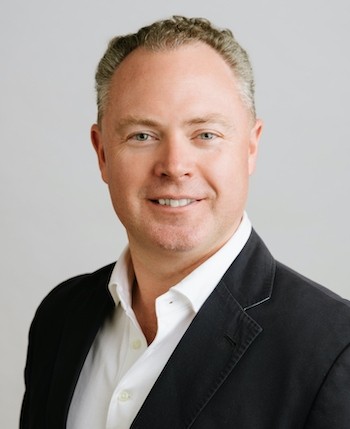 Michael Frank '07, MD is a Board Certified Internal Medicine physician practicing primary care at Denver Health in Denver, Colorado. Mike earned his Bachelor in Arts in International Studies at Boston College in 2007. After college, he volunteered in El Salvador, worked on Allandale Farm in Brookline, and served as an Emergency Medical Technician for Cataldo Ambulance Service in Boston's northern suburbs. Mike matriculated at the University of Colorado School of Medicine, receiving his Doctor of Medicine in 2015 and was recognized with membership to Alpha Omega Alpha and Gold Humanism Honor Societies. He completed an internal medicine residency, also at the University of Colorado School of Medicine in 2018. His research on relapse to smoking in people recently released from prison is published in the Journal for Smoking Cessation. Mike currently works as a primary care clinician at a Federally Qualified Health Center within Denver Health, which provides health care to one-third of Denver's population. He teaches internal medicine to medical students and residents. Most recently, he is the lead physician in a Community Transitions Clinic, which expedites and specializes in care for those being released from prison and jail to the community.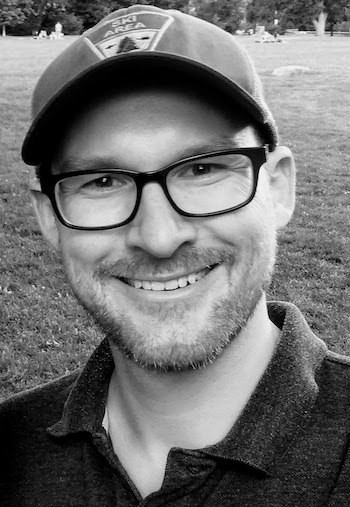 Mike Gambino, a 1999 BC graduate, completed his 10th season at the helm of the Eagles in 2020. Following his collegiate career Gambino spent two years playing and one year coaching in the Boston Red Sox minor league system. He returned to the Heights after two years as a scout for the Detroit Tigers and  a four-year stint as an assistant coach at Virginia Tech. Since taking over the BC baseball team, Gambino has overseen the development of 26 Major League Baseball draft picks (two in the first round) and three players that have made their MLB debut, all in the last two seasons. The Eagles made a magical run to the NCAA Super Regionals in 2016 and were one win away from a trip to the College World Series in Omaha. BC followed up that performance by reaching the ACC Tournament for the second year in a row, sweeping Notre Dame in the final series played at Shea Field before the Eagles opened the brand new Harrington Athletics Village in 2018. In its first full year in the new home ballpark in 2019, BC went 31-27 and reached the ACC semifinals for the first time since joining the league with a roster featuring three 2019 MLB draft picks, two All-Americans and a program-record five All-ACC selections. 2020 will also see the addition of the Pete Frates Center to the Harrington Athletics Village.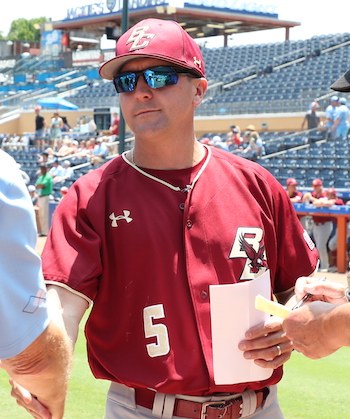 Rebecca served as an Agroforestry volunteer with Peace Corps Guinea ('17-'20). She worked closely with local workers' collectives to design and implement projects that provided opportunities to diversify food production, improve planting practices and provide income generation among small-scale producers. She received her B.A. in Environmental Studies: Food Systems, with a minor in International Relations, from Boston College in 2017. She is currently working as an apprentice at Caretaker Farm in Williamstown, MA.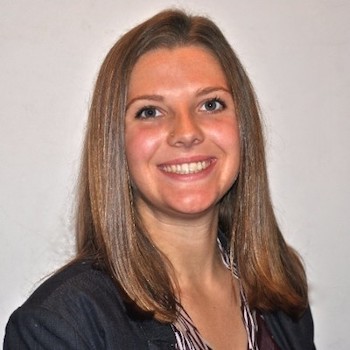 Anne Marie graduated in 2020 as a Political Science major and Environmental Studies Minor. She served as Student Sustainability Manager for BC Dining from Fall 2018 to Spring 2020. Her thesis was on recycling and global waste flows, and she worked on many waste issues at BC Dining.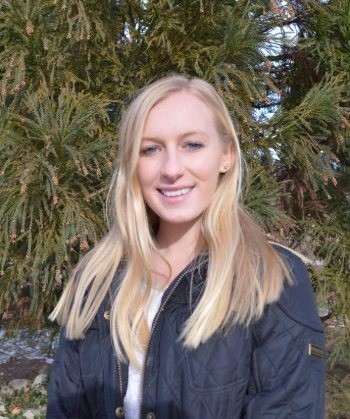 Jeff Hafley, the Gregory P. Barber '69 and Family Head Coach of Football, became Boston College's 36th head coach in December of 2019. The 2019 247Sports Defensive Coordinator of the Year finalist came to the Heights following a one-year stint as the co-defensive coordinator for the Ohio State Buckeyes, who saw a complete turnaround on defense under Hafley's guidance en route to facing Clemson in the 2019 College Football Playoff.

His storied history includes 11 seasons in collegiate football and seven within the National Football League, coaching at Worcester Polytech, Albany, Pittsburgh and Rutgers before stints with the Tampa Bay Buccaneers, Cleveland Browns and San Francisco 49ers. Hafley played wide receiver for Siena College from 1997-2000.

Hafley hails from Montvale, New Jersey, and he and his wife Gina have two young daughters, Hope and Leah.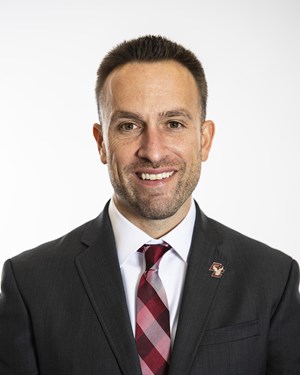 Rosanne Haggerty is the President and Chief Executive Officer of Community Solutions. She is an internationally recognized leader in developing innovative strategies to end homelessness and strengthen communities. Community Solutions' large-scale change initiatives include the 100,000 Homes and Built for Zero Campaigns to end chronic and veteran homelessness, and neighborhood partnerships that bring together local residents and institutions to change the conditions that produce homelessness. Earlier, she founded Common Ground Community, a pioneer in the design and development of supportive housing and research-based practices that end homelessness.

Ms. Haggerty is a MacArthur Foundation Fellow, Ashoka Senior Fellow, Schwab Foundation Social Entrepreneur, and the recipient of honors including the Jane Jacobs Medal for New Ideas and Activism from the Rockefeller Foundation, Cooper Hewitt/Smithsonian Design Museum's National Design Award and Independent Sector's John W. Gardner Leadership Award.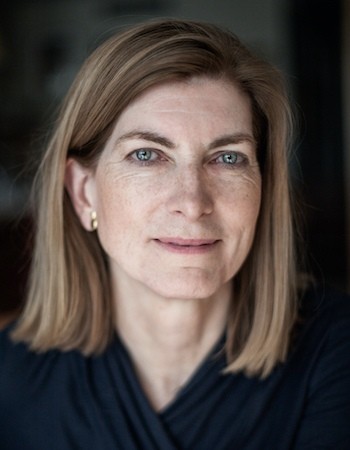 Danielle is a 2011 graduate of Boston College where she received a Bachelors of Arts degree in Theology and a minor in Faith, Peace, and Justice. Danielle commissioned as an Adjutant General Corp Officer in the United States Army in 2011. She is recently retired after ten years of service as a Captain in the New Jersey National Guard. In her tenure she developed and helped implement the first ever domestic violence policy for the New Jersey National Guard and is a certified personal trainer. Danielle is a board member of a Call to Men which works to promote a healthy and respectful manhood and shift attitudes and behaviors that devalue women, girls and other marginalized groups. She is on the board of and the head of the development committee and the New York committee for The Joyful Heart Foundation whose mission is to transform society's response to sexual assault, domestic violence, and child abuse, support survivors' healing, and end this violence forever.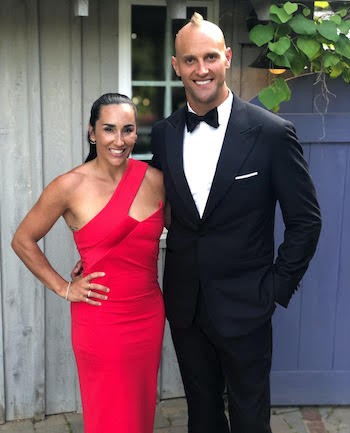 Mark Herzlich '10, MS '11
Mark Herzlich '10, MS '11 is a studio analyst and color commentator for ESPN's college football ACC Network.

After an award-winning high school football career at Conestoga High School in Tredyffrin Township, PA, Mark Herzlich was recruited by Boston College in 2006. In his first season at BC, Herzlich played in 13 games and was named as honorable mention to College Football News Freshman All-America team.  His success there continued as he was named First-team All-American, ACC Defensive Player of the Year, and three-time ACC Player of the Week during the course of his 2008 junior season. He was a quarterfinalist for the Lott Trophy and a finalist for the Butkus Award, presented annually to the nation's top linebacker.

Herzlich entered the 2009 season as the defending ACC Player of the Year and the league's active leader in career tackles, but he would miss the entire season.

Herzlich was diagnosed with Ewing's sarcoma, a rare form of bone cancer. In September 2009, after undergoing aggressive chemotherapy, radiation and surgery, Herzlich announced that he was cancer free live on ESPN's College Gameday.

An inspiration to many, he rejoined his teammates for the 2010 season, starting all 13 games and winning the Rudy Award and the ACC's Brian Piccolo Award. He earned numerous honors for his courage and outreach, including the Disney Spirit Award, an ESPY for Best Comeback Athlete of the Year, an honorary Lott Trophy and the ACC Commissioner's Cup.

Mark graduated Boston College in 2010 with a bachelor's degree in marketing and a master's degree in administration.

On July 28, 2011 he signed with the New York Giants as a rookie free agent. He played in 11 regular-season games with 2 starts and was a part of the Giant's historical Super Bowl XLVI win. During his seven years with the New York Giants, Mark was named as a finalist for the Walter Payton NFL Man of the Year, won the United Way Gridiron Community Champion Award and won the Ed Block Courage Award.

Herzlich also served as an elected member of the NFLPA executive committee and subsequently elected as Treasurer of the union, and was instrumental in the negotiation of the 2020 NFL Collective Bargaining Agreement .

He is on the board of advisors for Coach Tom Coughlin's Jay Fund which raises money for families of children fighting pediatric cancer, a board member of a Call to Men which works to promote a healthy and respectful manhood and shift attitudes and behaviors that devalue women, girls and other marginalized groups. He is on the Executive Committee and Treasurer for The Joyful Heart Foundation whose mission is to transform society's response to sexual assault, domestic violence, and child abuse, support survivors' healing, and end this violence forever.

In addition, he created the Annual Uplifting Athletes Golf Tournament and is the namesake for the annual research grant given by the Sarcoma Foundation of America.

Herzlich's bestselling book titled, What it Takes, was released June 2014. He continues to motivate audiences across the county with his story of overcoming his illness and perseverance.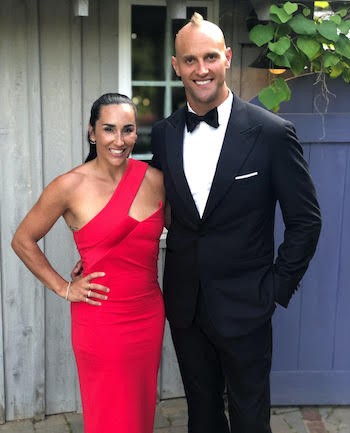 Dr. Scott Jelinek '10 is a pediatric resident physician at the Mount Sinai Hospital in New York City. Dr. Jelinek graduated from Boston College in 2010 with a degree in International Studies and Theology. He was a Gabelli Presidential Scholar, vice president of the UGBC Senate, and conducted field research in Kenya and Mozambique on HIV/AIDS and economic development. Dr. Jelinek deferred enrollment to medical school and joined Teach For America in Denver, Colorado, where he was a public high school Biology teacher for three years and received his Masters of Arts in Education. He then moved to New York City to receive both his MD and MPH from the Icahn School of Medicine at Mount Sinai, graduating with a distinction in medical education. During medical school he was a Human Rights and Social Justice scholar, a public policy fellow with the New York Academy of Medicine and completed a year-long Fellowship in Health Care Consulting and Leadership with Deloitte Consulting in Washington, DC. Dr. Jelinek is now a second-year pediatric resident and heavily involved in research, healthcare, and the wellbeing of LGBTQ children and adolescents.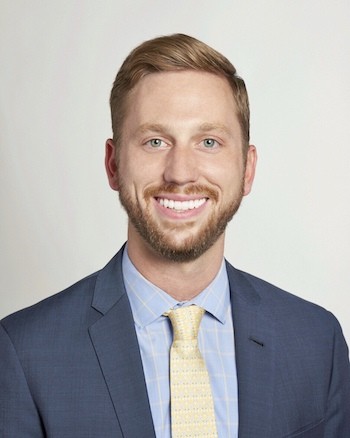 Gregory Kalscheur, SJ, has served as dean of the Morrissey College of Arts and Sciences since June of 2014. He also has a joint appointment as professor in both the Law School and Political Science Department. Fr. Kalscheur has earned praise from faculty for his work on core curriculum renewal, academic planning, and faculty engagement and mentoring, as well as praise from students for his accessibility and guidance and his commitment to student formation.  

Fr. Kalscheur, who holds degrees from Georgetown University, the University of Michigan, the Weston Jesuit School of Theology and Columbia University, joined the faculty at Boston College Law School in 2003, where he served prior to being named senior associate dean of the Morrissey College in 2012.  

Prior to entering the Society of Jesus in 1992, he clerked for Judge Kenneth F. Ripple, US Court of Appeals for the Seventh Circuit, and worked as a litigator at Hogan & Hartson in Washington, DC. After joining the Jesuits, he taught political science at Loyola University in Maryland and was assistant to the director of Loyola's Center for Values and Service before coming to Boston College.

Philip J. Landrigan '63, MD, MSc, DIH, FAAP, FACPM, FACOEM is a pediatrician and epidemiologist who directs the Program for Global Public Health and the Common Good and the Global Observatory on Pollution and Health at Boston College.

For four decades, Landrigan has undertaken research elucidating connections between the environment and human health and translated this research into policies and programs to safeguard health and prevent disease. Children's environmental health, occupational health, neurodevelopmental toxicity, and global environmental health have been major, linked foci in his research.

Landrigan's career began at CDC in the 1970's with investigations of lead poisoning in children living near ore smelters. These studies were among the first to show that airborne lead from industrial facilities can cause childhood lead poisoning and were among the first studies also to document subclinical neurotoxicity with IQ loss and shortened attention span in asymptomatic children with increased lead exposure. They led to Landrigan's becoming centrally involved in the decision to remove lead from gasoline, an action that reduced childhood lead poisoning in the USA by 95% and resulted in a nearly 5-point gain in the mean IQ of all American children born since 1980.

Landrigan has studied the neurodevelopmental toxicity of pesticides. From 1988-1993 he chaired a congressionally mandated Committee at the US National Academy of Sciences on Pesticides in the Diets of Infants and Children. This Committee documented children's exquisite sensitivity to pesticides and other toxic chemicals and catalyzed fundamental revision of US pesticide law to protect children's health.

During his 33 years at the Icahn School of Medicine at Mount Sinai in New York, where he served as Chairman of Preventive Medicine and Dean for Global health, Landrigan oversaw the medical and epidemiologic follow-up of 22,000 9/11 first responders - firefighters, police officers, paramedics, construction workers, and volunteers – who served at the site of the World Trade Center Disaster of September 11, 2001. These ongoing, prospective studies have documented a more than 40% prevalence of abnormal lung function in previously healthy responders and a high frequency of mental health problems.

To address the rapidly growing but neglected problem of toxic environmental exposures in low- and middle-income countries, Landrigan and colleagues formed The Lancet Commission on Pollution and Health. This Commission's 2018 report documented the enormous global burden of disease and death caused by pollution. It presented new data on pollution's great economic costs; highlighted the links between pollution, poverty and injustice; and concluded that pollution prevention is highly feasible, will advance attainment of the Sustainable Development Goals and will help mitigate global climate change.

From 1995 to 1997, Dr. Landrigan served on the Presidential Advisory Committee on Gulf War Veteran's Illnesses.

In 1997-1998, he served as Senior Advisor on Children's Health to the Administrator of the U.S. Environmental Protection Agency where he was instrumental in launching EPA's Office of Children's Health Protection.

Dr. Landrigan served from 1996 to 2005 in the Medical Corps of the United States Navy. He retired in 2005 at the rank of Captain (O-6). He served in Korea and Ghana and was Officer-in-Charge of the West Africa Training Cruise, a medical humanitarian mission to Senegal that in 2004 saw more than 11,000 patients. He was awarded the Navy Commendation Medal (3 awards), the National Defense Service Medal and the Secretary of Defense Medal for Outstanding Public Service.

Dr. Philip Landrigan graduated from Boston Latin School (1959), Boston College (1963), Harvard Medical School (1967) and the London School of Tropical Medicine & Hygiene, University of London (1977). He completed a residency in pediatrics at Children's Hospital Boston. He trained in epidemiology at the Centers for Disease Control and Prevention and served for 15 years as a CDC epidemiologist with extended overseas tours in Nigeria and El Salvador. He serves as President of the Collegium Ramazzini, an international society comprised of specialists in occupational and environmental medicine. In 1987, he was elected to the US National Academy of Medicine.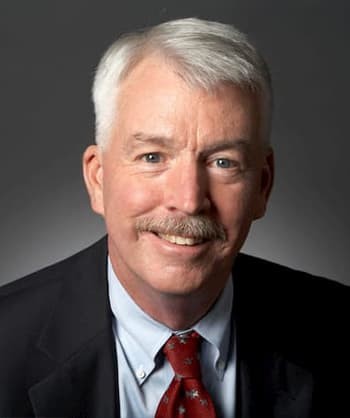 Isabel Lane is the Program Director for the Boston College Prison Education Program (BCPEP). In her current role, she works with on-campus faculty and staff to share the best of Boston College with the incarcerated students at MCI-Shirley Medium. 

Before coming to Boston College, Isabel completed a PhD in Slavic Languages and Literatures at Yale and taught for the Bard Prison Initiative in New York. Her dissertation, Narrative Fallout: The Russian and American Novel After the Bomb, focuses on how nuclear weapons, power, and waste impact the form of the contemporary novel and, in turn, how those formal choices make readers think through the ethical and environmental threats posed by nuclear technologies. Her teaching and research lie at the intersection of the environmental humanities and comparative literature, and her related commitments to social and environmental justice and the analysis of culture and verbal expression extend into nearly all areas of her life. She derives particular pleasure from interdisciplinary collaboration and loves to work with scientists, mathematicians, and really anyone who wants to brainstorm with her to further a holistic vision of the liberal arts. 

A student once wrote about her Soviet Literature and Ecology class, "She doesn't force conclusions. She tends her garden." She can't think of any better way to describe how she hopes to be as a teacher and a scholar.
Maryanne Loughry, AM, RSM

Dr. Maryanne Loughry is a member of the Institute of the Sisters of Mercy of Australia and Papua New Guinea (ISMAPNG) and a psychologist. She is a research professor in the School of Social Work at Boston College and a research associate of the Refugee Studies Centre, University of Oxford. Dr Loughry has worked in refugee work with the Jesuit Refugee Service (JRS) commencing in refugee camps in South East Asia in 1988 and was the Pedro Arrupe Tutor at Campion Hall, University of Oxford from 1996-2003. She presently chairs JRS's International Advisory board on staff well-being.

Dr. Loughry has served as a member of the Australian Government's Minister of Immigration's Advisory Council on Asylum Seekers and Detention (MCASD) and is the Treasurer of the International Catholic Migration Commission (ICMC). In 2010, she was awarded the Order of Australia (AM) for service to displaced persons.
James Martin, SJ, is a Jesuit priest, editor at large of America, consultor to the Vatican's Dicastery for Communication and author of many books, including the New York Times bestsellers Jesus: A Pilgrimage and The Jesuit Guide.  His most recent book is Building a Bridge, on LGBT Catholics.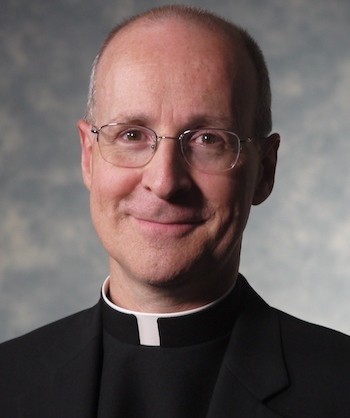 Yvonne McBarnett '07, MS '10
Yvonne McBarnett, immigrated to the United States from London, England at age 13. Through the challenges of xenophobia, she graduated from Hyde Park High School, receiving a full scholarship to UMASS Boston for nursing. After a few setbacks, she eventually transferred to Bunker Hill Community College where she graduated with an associate's degree in science.

Yvonne began her journey with Boston College in 2002 serving in a number of temporary roles for her first eight months. She began her first full-time position as an administrative assistant in the Thea Bowman AHANA Intercultural Center under the leadership of Dr. Donald Brown.

After joining BC as a full-time employee, Yvonne completed her bachelor's degree in science-sociology from the Woods College of Advancing Studies and a master's degree in administrative studies. After progressing in her work to a Program Administrator/Counselor, with the Thea Bowman Center for 13 years she enjoyed her passion of working with students. Yvonne spent a brief period at the Office of University Advancement, as an Assistant Director to challenge her growth and to gain a deeper knowledge of the University.

In 2015, she was hired as the manager of the Montserrat program with the University's Mission & Ministry department. In 2018, Yvonne was promoted to director where she leads the operational functions of the Montserrat program providing holistic guidance and mentorship to students with high levels of financial need and supporting them in their academic, social, and spiritual formation. One of her goals is to continue strengthening existing formational programing by increasing socio-economic, gender, and racial diversity. Creating a safe and welcoming environment for low-income students through invitations and mentoring is what she thrives on. Yvonne continues to develop the program in order to be a University wide effort. Her priority is dedicated to working with admissions and financial aid to develop Montserrat as a recruitment tool for HFN students and a national model for working with the population.

Yvonne is beloved in the BC community, and she is proud to be a "Double Eagle" and a BC mom! Also, better known around the BC community to the students as "Ms. Smiley"
Catherine McQuade, RN, CCRN is a 2015 graduate of the Connell School of Nursing at Boston College where she completed her Bachelor's in Nursing. She graduated summa cum laude and was a member of Alpha Sigma Nu and Sigma Theta Tau Honors societies. She received the Sigma Theta Tau Excellence in Clinical Practice Award. As an undergraduate, she was a peer mentor in the Freshman Nursing Seminar, and has continued her passion for mentorship serving as an Alumni Mentor to undergraduate nursing students. Catherine began her nursing career as a Staff Nurse on the Inpatient Cardiology Unit at Boston Children's Hospital in 2015, caring for pediatric patients with congenital and acquired heart disease. Her patient care experiences piqued her interest in critical care and, in 2017, she subsequently transitioned to a role as a Cardiac Intensive Care Nurse at Boston Children's Hospital. Currently, Catherine is continuing her education in the Nurse Anesthesia Program at Columbia University.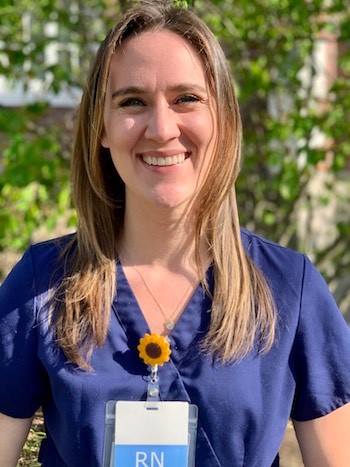 Professor Minott is a Visiting Assistant Professor with the International Studies Program at Boston College. Her research interests and teaching focuses on the nexus between conflict and natural resources; climate change policy and global climate politics. Additional research interests include assessing the impacts of natural disasters on conflicts and conflict outcomes.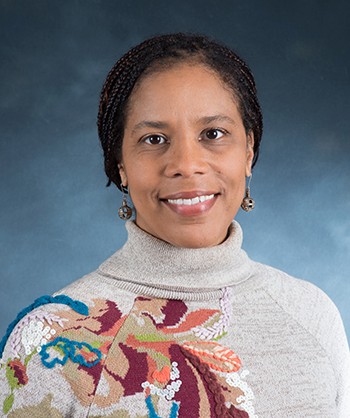 Joy Moore is the Vice President for Student Affairs at Boston College, Chestnut Hill, Massachusetts.  A secondary school and higher education administrator, she has served at a variety of independent schools and universities over a 35-year career. Prior to returning to Boston College in 2011, Moore served four years as the Interim and Deputy Head of School at the Oprah Winfrey Leadership Academy in Johannesburg, South Africa.  She has also served as the Head of School at the Archer School in Los Angeles, California and as the Associate Head/Director of Upper School at Dana Hall in Wellesley, Massachusetts.  As a university administrator, she has held a variety of leadership positions at the University of California at Berkeley, the University of San Francisco and Boston College. Moore's experience extends into the field of alumni engagement and fundraising.

An active local and national volunteer, she has served as a trustee and board member for the National Coalition of Girls Schools, the Nashoba Brooks School, Dana Hall School, the South African Heads of Independent Schools Association and the South African Girls' School Association. As a community volunteer, Moore served for many years as Co-President of the Wellesley Chapter of the national A Better Chance Organization.  Moore has also served on the boards of the Women's Lunch Place in Boston and the Newton-Wellesley Hospital Foundation Board.                    

A 1981 graduate of the Lynch School of Education and recipient of an Honorary Doctorate Degree in 2010 from Boston College, she is a proud double-eagle.

Moore received the University of San Francisco Merit Award and the Associated Student's Appreciation Award for her dedication and support of students.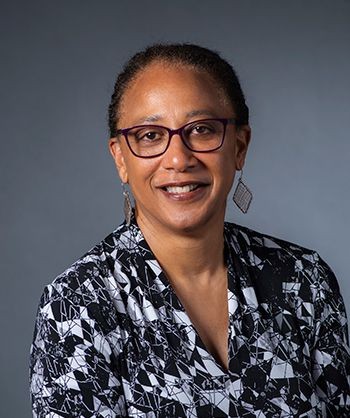 Joseph Nano '20, was an Endowed Scholar and the 2017 recipient of the Nicholas H. Woods Award at Boston College. Nano double majored in Biology and Neuroscience, and he was on the premedical track. Throughout his time at BC, he was a member of Boston College EMS, and he worked at the Office of the Vice President for Student Affairs. Nano spent much of his time on campus writing, and he has published a book that shares his experience as a Syrian immigrant.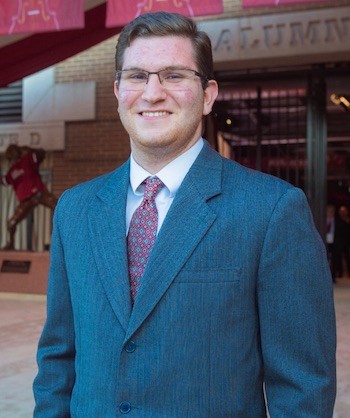 Mary Nardone, MSF '98, PhD '09
As Associate Vice President for Capital Projects Management at Boston College, Mary is responsible for the planning, design, and construction of new construction and large-scale renovations on campus. She leads teams of architects, engineers, planners, and project managers in the planning and development of the campus. Mary served as Project Director for BC's Campus Master Plan.

Mary is a registered professional mechanical engineer, with a Bachelors of Architectural Engineering from Penn State University, a Masters in Finance from Boston College, and a PhD in Higher Education Administration from Boston College. She also serves as part-time faculty in BC's graduate school of management.

Mary has worked at Boston College for 27 years. Prior to joining BC, she held positions of engineering and engineering management, in the contracting and consulting engineering fields.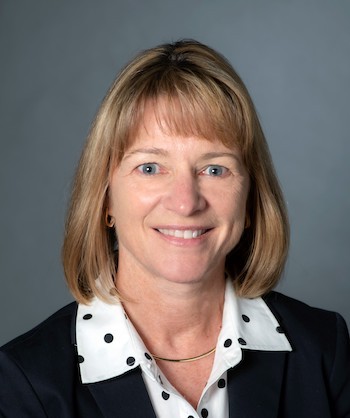 Nimsu Ng is a member of the class of 2022 in Boston College's Morrissey College of Arts & Sciences, majoring in Economics and minoring in Accounting for Finance & Consulting and Philosophy. On campus, Nimsu is involved in the PULSE program, where she currently serves as a PULSE Council Member. This past year, she coordinated two partners: Oak Square YMCA (where she served while in PULSE her freshman year) and Victory Programs: Boston Living Center. Besides the PULSE program, Nimsu is also involved in the Shea Center for Entrepreneurship as an executive board member of Start@Shea, its student leadership group. In her free time, Nimsu enjoys reading, running, and exploring Boston.
Lori graduated from Boston College in 2018 where she majored in biology and international studies with a concentration in global health. As a student, Lori worked in a microbiology lab and as an intern for the BC Center for Human Rights and International Justice. After graduation, she completed a Fulbright grant in northeastern Malaysia.

Back in the US, Lori and her colleagues from Fulbright Malaysia saw the toll COVID-19 was having on their local communities and decided to act. They designed the grassroots nonprofit Feed the Front Line to create a two-fold impact from every dollar donated. The organization economically supports local, family-owned restaurants through large meal orders and donates those meals to provide much-needed community support and nourishment to essential workers and vulnerable communities. Lori currently serves as the President of Feed the Front Line Chicago and works closely with her team and community members to coordinate local deliveries. Lori will be beginning graduate school his fall to pursue an MSPH in global disease epidemiology and control.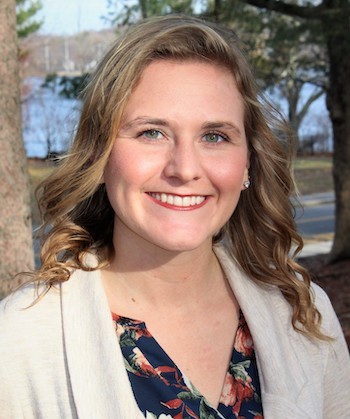 James J. O'Connell, MD, President of Boston Health Care for the Homeless Program and Assistant Professor of Medicine at Harvard Medical School, graduated summa cum laude from the University of Notre Dame in 1970 and received his master's degree in theology from Cambridge University in 1972. After graduating from Harvard Medical School in 1982, he completed a residency in Internal Medicine at Massachusetts General Hospital (MGH). In 1985, Dr. O'Connell began fulltime clinical work with homeless individuals as the founding physician of the Boston Health Care for the Homeless Program, which now serves over 13,000 homeless persons each year in two hospital-based clinics (Boston Medical Center and MGH) and in more than 60 shelters and outreach sites in Boston. With his colleagues, Dr. O'Connell established the nation's first medical respite program for homeless persons in September, 1985, with 25 beds in the Lemuel Shattuck Shelter. This innovative program now provides acute and sub-acute, pre- and post-operative, and palliative and end-of-life care in the freestanding 104-bed Barbara McInnis House. Working with the MGH Laboratory of Computer Science, Dr. O'Connell designed and implemented the nation's first computerized medical record for a homeless program in 1995.

From 1989 until 1996, Dr. O'Connell served as the National Program Director of the Homeless Families Program of the Robert Wood Johnson Foundation and the U.S. Department of Housing and Urban Development. Dr. O'Connell is the editor of The Health Care of Homeless Persons: A Manual of Communicable Diseases and Common Problems in Shelters and on the Streets. His articles have appeared in the New England Journal of Medicine, the Journal of the American Medical Association, Circulation, the American Journal of Public Health, the Journal of Clinical Ethics, and several other medical journals.

Dr. O'Connell has been featured on ABC's Nightline and in the feature-length documentary Give Me a Shot of Anything. He has received numerous awards, including the Albert Schweitzer Humanitarian Award in 2012 and The Trustees' Medal at the bicentennial celebration of MGH in 2011. Dr. O'Connell has collaborated with homeless programs in many cities in the USA and across the globe, including Los Angeles, London, and Sydney. Dr. O'Connell's book Stories from the Shadows: Reflections of a Street Doctor was published in 2015 in celebration of BHCHP's 30th anniversary.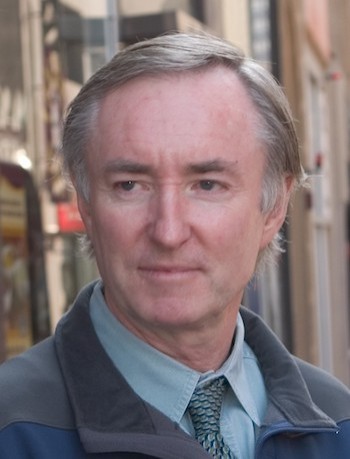 Christopher E. O'Donnell '92, H '17, P '22, P '23
Chris O'Donnell was a student at the Carroll School of Management when he appeared in his first film, Men Don't Leave. That critically acclaimed performance launched an acting career that spans more than 25 years, including a star-making turn opposite Al Pacino in Scent of a Woman, a Broadway run as the lead in Arthur Miller's The Man Who Had All the Luck, and, fo the past 11 seasons, a starring role in the CBS series NCIS: Los Angeles.
Chris is an active alum and BC parent, participating in University activities such as the 2013 Sesquicentennial concert at Boston Symphony Hall, the 2010 Chambers Lecture Series, and the Agape Latte 10th season kickoff in 2016.
Chris received an honorary degree from BC in 2017 and served as the 2017 Pops on the Heights medal ceremony chair.
Chris and his wife, Caroline, live in Pacific Palisades with their children.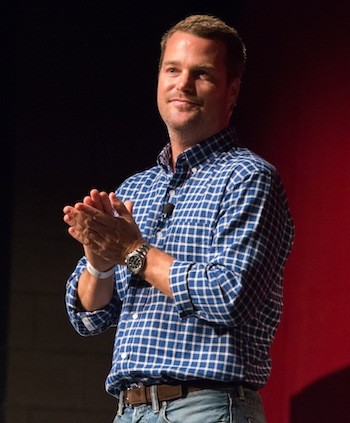 Aidan O'Neill is a rising sophomore at Boston College with majors in Political Science and Theatre and a minor in Women's and Gender Studies. A member of the Gabelli Presidential Scholars Program, he is involved with many on campus groups including BC Theatre, in which he performs and stage manages, as well as Contemporary Theatre, The Gavel, as well as several political campaigns off campus.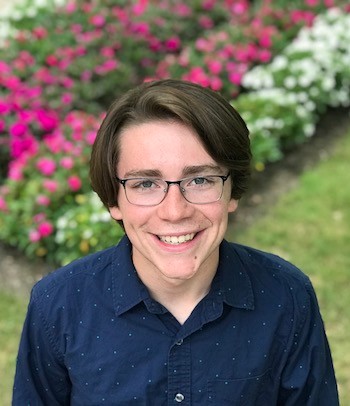 Alejandro Olayo-Méndez M.Div. '12
Dr. Olayo-Méndez developed his expertise by analyzing the interactions between migrants and humanitarian aid organizations along migration routes in Mexico and the ways these interactions shape the migratory processes in the region. He is particularly interested in the intersection of humanitarian aid and migration, as well as questions regarding human rights, inequality, transit migration, meso-level structures, and the so-called "Migration Industry." He worked with Dr. Hein de Haas and Dr. Alexander Betts during his doctoral studies at the University of Oxford.

Alejandro has collaborated with Jesuit Refugee Service by conducting interviews with internally displaced people (IDP) in Colombia and Tamil Nadu, India. Also, he has done clinical work with immigrant and refugee communities in Chicago, IL, and Spokane, WA. He is currently preparing a project to research the effects of 'Migrant Protection Protocols (MPP)' on Mexican communities, humanitarian interventions, and the lived experiences of asylum seekers at the Mexico-US Border.

Alejandro is a Jesuit Priest from the West Coast Province in the U.S.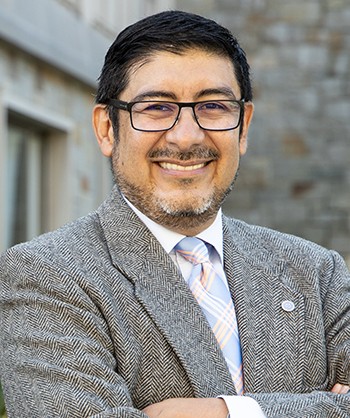 Michael Osaghae (pronouns: he/him/his), from Washington, D.C., is a member of the class of 2020 with a major in Political Science and African & African Diaspora Studies. As an undergraduate, Michael served as the 2019-2020 President for Undergraduate Government of Boston College (UGBC), Compass Mentor, Resident Assistant, and a member of the Men's Club Soccer team. In his free time, he enjoys reading, biking, being on twitter, and exploring new places. Upon graduation, Michael intends to pursue community organizing around racial justice in Washington, D.C.!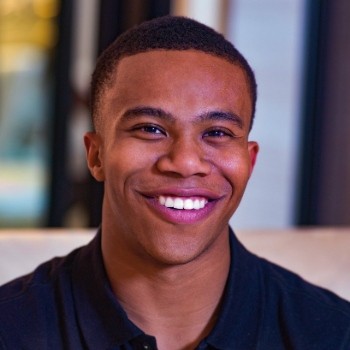 Marina Pastrana Ríos '08, MTS '10
Marina was born in Chihuahua, Mexico, and grew up in the border towns of Tijuana Baja California and Chula Vista, California. Marina graduated from Boston College Carroll School of Management in 2008 with a major in Accounting and a minor in Latin American Studies. She attended the School of Theology and Ministry, graduating with a master's degree in Theological Studies in 2010.

In 2007, Marina Elizabeth Pastrana Rios began meeting with faculty and staff to address barriers and needs facing low socio-economic students at Boston College. Choosing to stay at BC to continue this important work, Marina pursued a master's degree focused on the Integration of Theology into Profession-as it applies to Business Ethics.

In 2010, Marina founded the Montserrat Coalition, an innovative and holistic approach to supporting the needs of low socio-economic students beyond traditional models of financial aid.

Today Marina is the Director of Sales for a Social Impact start-up, Adelante Shoe Co.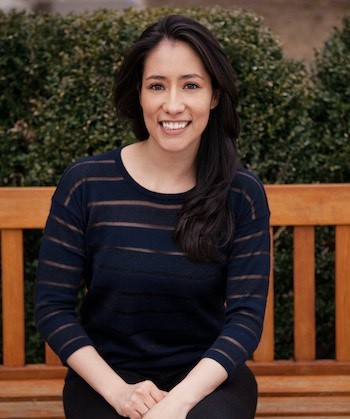 David Quigley was named Provost and Dean of Faculties for Boston College in 2014. A distinguished historian, teacher, and scholar, Quigley demonstrated strong academic leadership since arriving at BC in 1998, serving as the dean of the College and Graduate School of Arts and Sciences.
He was credited with recruiting an outstanding cohort of young faculty, enhancing academic opportunities for undergraduate students, and developing new interdisciplinary majors in environmental studies and Islamic civilization and societies.

Quigley also played a significant role in the conceptualization and design of Stokes Hall, the center of the humanities at Boston College, and in the ongoing effort to renew the undergraduate core curriculum. Colleagues praised his interdisciplinary and cross-school collaboration for initiatives such as Teachers for a New Era with the Lynch School of Education and the Portico program.

A graduate of Amherst College with an MA and PhD from New York University, Quigley's research and writing on 19th-century American history have earned him several prestigious academic fellowships, and he was recognized by Boston College with the University-wide Distinguished Teaching Award in 2007.

His research to date has explored the history of race and democracy between the American Revolution and Reconstruction in the local political cultures of New York.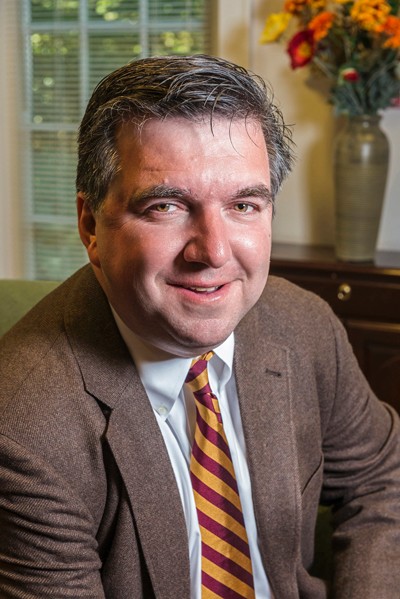 Vincent D. Rougeau became Dean of Boston College Law School on July 1, 2011. He previously served as a professor of law at Notre Dame, and served as their Associate Dean for Academic Affairs from 1999-2002. He received his A.B. magna cum laude from Brown University in 1985, and his J.D. from Harvard Law School in 1988, where he served as articles editor of the Harvard Human Rights Journal. Dean Rougeau was recently named Association of American Law Schools (AALS) President-elect.

A vocal advocate for change in legal education, Dean Rougeau writes and speaks extensively on legal education reform. He has served as a member of the Executive Committee of AALS, and on the Council of the Boston Bar Association. He has also served as chair of the AALS Deans Steering Committee. He has led a reorganization in leadership structure at BC Law that supports a more holistic approach to student services, expands the school's national and international recruitment of a diverse student body, and enhances the school's commitment to experiential learning and global engagement. BC Law's Center for Experiential Learning brings all the school's hands-on training programs under one roof, while the Global Practice Program builds on the school's longstanding presence in Europe by launching new opportunities for students in Dublin, Germany, Chile, France and other locations around the globe.

Dean Rougeau is an expert in Catholic social thought. His book Christians in the American Empire: Faith and Citizenship in the New World Order was released by Oxford University Press. Dean Rougeau's current research and writing consider the relationship between religious identity and notions of democratic citizenship and membership in highly mobile and increasingly multicultural democratic societies. He serves as Senior Fellow at the Centre for Theology and Community ("CTC") in London, where he researches broad-based community organizing, immigration, and citizenship in the UK as part of the Just Communities Project. Just Communities began as a partnership among Notre Dame, the CTC, and Magdalen College, Oxford University that explored the role of religious communities in community organizing and the formation of democratic citizens in the multicultural neighborhoods of East London.  The project is now a collaboration between Boston College and the CTC.

Dean Rougeau's teaching interests are in contract and real estate law, as well as in law and religion. He has taught first-year contracts, real estate transactions, and seminars in Catholic social teaching and immigration and multiculturalism. He is a member of the bar in Maryland and the District of Columbia. Before entering the academy, he practiced law at the Washington, DC office of Morrison & Foerster from 1988-1991.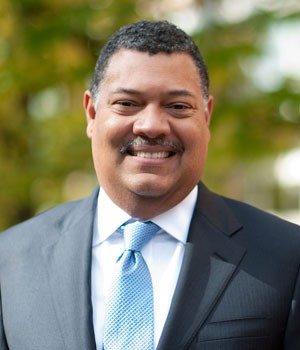 Marcia Ryan is the Associate Director of Supervised Ministry and Global & Community Engagement for the Boston College School of Theology and Ministry. Prior to Boston College, Marcia worked in the international equity investment business for many years where her work with international portfolios sparked a lifelong interest in global relations. She earned an M.B.A. from the Sawyer Business School at Suffolk University, an M.A. in Theology and Pastoral Ministry at the Boston College School of Theology and Ministry and is currently a candidate for an M.A. in Higher Education in Administration with a certificate in International Higher Education at Boston College Lynch School. Marcia is a board member of Sacred Threads, a women's spirituality non-profit in Newton, MA.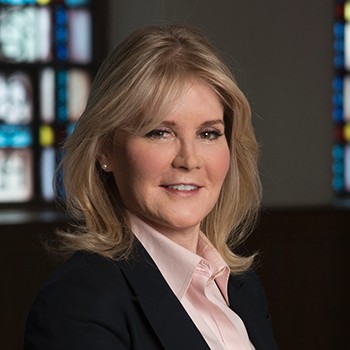 Michael Sacco is the Executive Director of the Center for Student Formation and Office of First Year Experience at Boston College.

Mike has held positions within the areas of both Student Affairs and University Mission & Ministry at Boston College and the University of Notre Dame. Mike began his career at BC in 1995 and considers himself fortunate to have accompanied many students through their formative years on the Heights. His work allows him to spend significant time with students and his insights have been developed through contact made on retreats and international service trips and through the mentoring program.

Mike holds a master's degree in Higher Education from Indiana University and a doctorate from the Institute of Higher Education at the University of Georgia.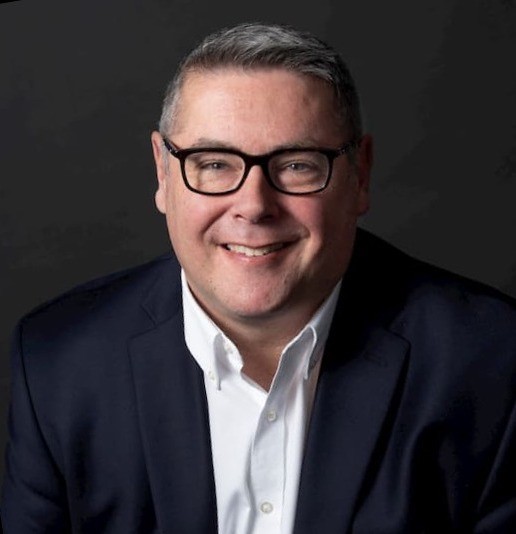 Tackling malnutrition became Navyn Salem's lifelong mission in 2007 after visiting Tanzania, her father's birthplace, when she heard the unbearable cries of a mother who'd lost her child to malnutrition. Determined to expand the reach of lifesaving, portable, shelf-stable nutritional solutions globally, two years later she founded Edesia, a non-profit social enterprise on a mission to help treat and prevent malnutrition in the world's most vulnerable populations. Her efforts have since helped transform the lives of over 11 million malnourished children across more than 55 countries (including the United States) in partnership with UNICEF, the World Food Programme, USAID, and the USDA. She and her dedicated team of over 100 employees, many of whom are former refugees, share the belief that all children, no matter where they are from, deserve nutritious food to survive and thrive. A graduate of Boston College, Salem has been recognized with many awards, including the Ernst & Young Entrepreneur of the Year for New England in 2018; New England Council's New Englander of the Year, 2017; Henry Crown Fellow by the Aspen Institute, 2014, and Roger E. Joseph Prize by Hebrew Union College. She is also a member of the Boston College Board of Trustees. A native New Englander, she lives in Barrington, Rhode Island with her husband and daughters.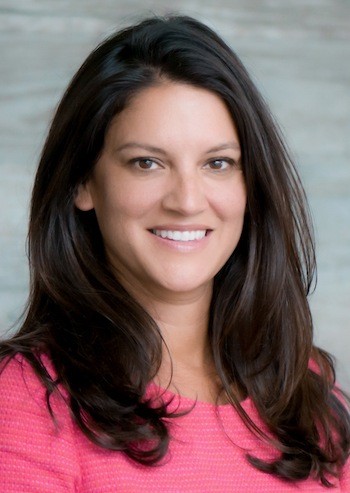 Justin Schnebelen is a rising senior in the Morrissey College of Arts and Sciences, studying English and Philosophy. On campus, Justin serves as a PULSE Council Member, where he coordinates the BC Supported Employment Program, the Campus School, and St. Mary's Center for Women and Children. After PULSE, he has continued to serve at St. Mary's Bridge Home, which has become a home for him away from campus. In his free time, Justin loves to dream, read the New York Times, and listen to Pearl Jam.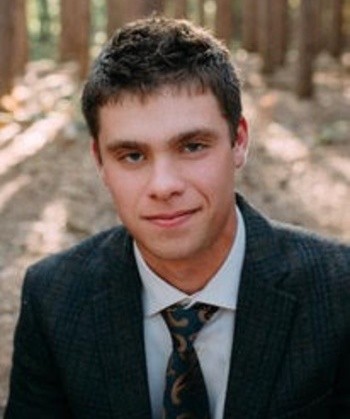 Laura J. Steinberg is the inaugural Seidner Family Executive Director of the Schiller Institute for Integrated Science and Society. An internationally respected civil and environmental engineering scholar whose research has focused on infrastructure and sustainability, environmental modeling, and technological innovation, Steinberg holds three leadership roles at Syracuse, also serving as special assistant for strategy to the vice chancellor for innovation and strategic initiatives. She is the former dean of the university's College of Engineering and Computer Science, and is a professor in the Department of Civil and Environmental Engineering. —from BC News, 6 Feb 2020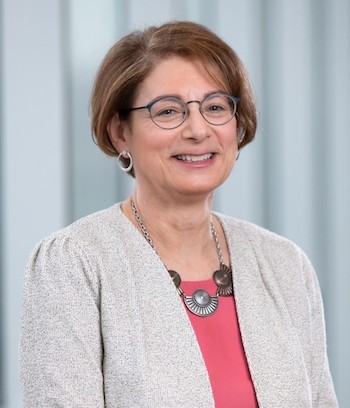 Juli is the Manager of Regional and Sustainable Food Systems at BC Dining where she oversees sustainability initiatives and regional sourcing strategies that advance the New England Food Vision which calls for 50% of food production from the region by 2060. Her role supports procurement and culinary teams in bringing more regionally and sustainably grown foods on the menus while also working to increase awareness around regional food systems and waste minimization among students, staff and faculty.  

Prior to working at Boston College,  Juli worked as a vegetable farmer in the Boston area and culinary instructor in Italy. After completing a culinary apprenticeship at the Rome Sustainable Food Project she founded a farm-to-table cooking school and established a food, gardens and sustainability program at a boarding school in Rome. She has a B.A. in Environmental Studies and International Affairs from Northeastern University.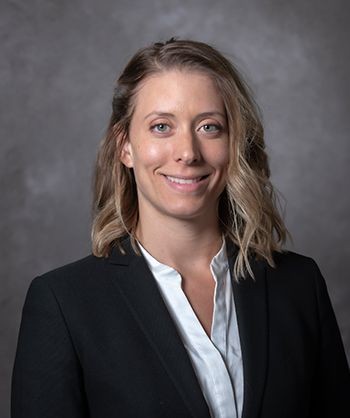 Meghan T. Sweeney, an associate professor of the practice in the Theology Department at Boston College, has taught in the PULSE Program for Service Learning since 2006 and has served as the inaugural Cooney Family Director of PULSE since 2014. Meghan earned her PhD in Theological Studies at Emory University, where she taught undergraduate and seminary students. In her own work and ministry, Meghan has served in a variety of contexts, including in the areas of refugee resettlement, jail tutoring, legal aid, hospital and university chaplaincies, and with current PULSE partners common cathedral, Boston Health Care for the Homeless, and the St. Stephen's After School Program. Meghan also has degrees from the College of the Holy Cross (BA) and Harvard Divinity School (MDiv). An Episcopal priest, Meghan serves All Saints' Episcopal Church in Attleboro, MA.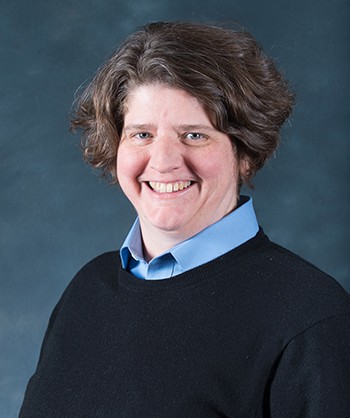 Sandra Waddock is Galligan Chair of Strategy, Carroll School Scholar of Corporate Responsibility, and Professor of Management at Boston College's Carroll School of Management.   Winner of numerous awards, including a 2017 PRME Pioneer Award, she has published over 150 papers and 15 books, including Management and the Sustainability Paradox: Reconnecting the Human Chain (David Wasieleski, Sandra Waddock, and Paul Shrivastava, in press) and Transforming towards Life (forthcoming).  Current research interests include transformational system change, memes and narrative, flourishing life, intellectual shamanism management education, and wisdom, among others.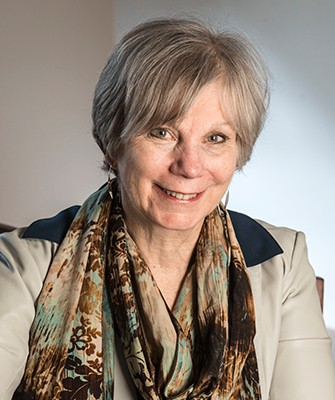 Emily grew up in Medfield, Massachusetts and graduated from Boston College in 2019 with a bachelor of science in Psychology and Medical Humanities. During her time at BC, Emily was involved in the Dance Organization of Boston College, Samaritans Crisis Hotline with 4Boston, and the Christian Behavioral Neuroscience Lab. Upon graduation, Emily began a year of full-time service with the Jesuit Volunteer Corps (JVC) in Milwaukee, Wisconsin as a medical assistant and medication manager at Walker's Point Community Clinic (WPCC). WPCC is a free clinic on Milwaukee's near south side that provides health care to the uninsured (primarily of Hispanic heritage and Spanish-speaking only), refugees, homeless, and those facing barriers such as language and immigration status. As an aspiring physician, Emily strives to use her education and experiences to advocate for the underserved and marginalized, and provide compassionate care that alleviates human suffering and respects the dignity in every person.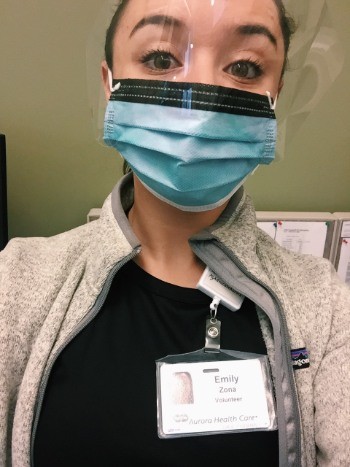 14 August 2020 | Bringing it Home

11 August 2020 | A Celebration of PULSE

7 August 2020 | First Year Experience

4 August 2020 | Integration, Design, & Innovation: The Schiller Institute

31 July 2020 | Boston College & Sustainability

28 July 2020 | American Law and the Common Good

24 July 2020 | Facing Death and the Zombies—Resiliency Part 3

21 July 2020 | Boston College Prison Education Program

17 July 2020 | Athletics, Health, and the Common Good

14 July 2020 | Prisons Today

10 July 2020 | Peace Corps

Click here for a story about Boston College as a top producer of Peace Corps Volunteers.

7 July 2020 | Montserrat, Resiliency, and the Common Good

3 July 2020 | Jesuit Refugee Service

30 June 2020 | Athletics and the Common Good

26 June 2020 | Race and Boston: The Story of Dorchester

23 June 2020 | Global Public Health

19 June 2020 | Homelessness

16 June 2020 | US Political Life and the Common Good

12 June 2020 | Food (In)Security

9 June 2020 | Scholars at Risk

Please note: Barakatullo Ashurov's appointment at Boston College was supported through a fellowship provided by the Institute of International Education's Scholar Rescue Fund (IIE-SRF). For more information about IIE-SRF and to learn about partnership opportunities, please go to their website at: www.scholarrescuefund.org.
5 June 2020 | Jesuit Accompaniment in Vulnerable Times

2 June 2020 | Human-centered Engineering

29 May 2020 | Physicians and Medical Assistants Treating COVID-19 Patients

26 May 2020 | Nurses and EMTs Treating COVID-19 Patients

22 May 2020 | Voices of 2020

19 May 2020 | Forming Men and Women for Others with Chris O'Donnell '92, H '17

Sponsored by:
The Office of Global Engagement  |  The Jesuit Institute  |  Boston College Core Curriculum  |  Office of the Provost  |  Intersections  |  Boston College Alumni Association