Marketing Student Sal Frelick, BC Baseball Star, Signs with the Milwaukee Brewers
Boston College baseball is losing a star, but professional baseball is gaining one. Sal Frelick was drafted by the Milwaukee Brewers as the 15th overall pick in the first round of the 2021 Major League Baseball draft, and signed with them on July 20.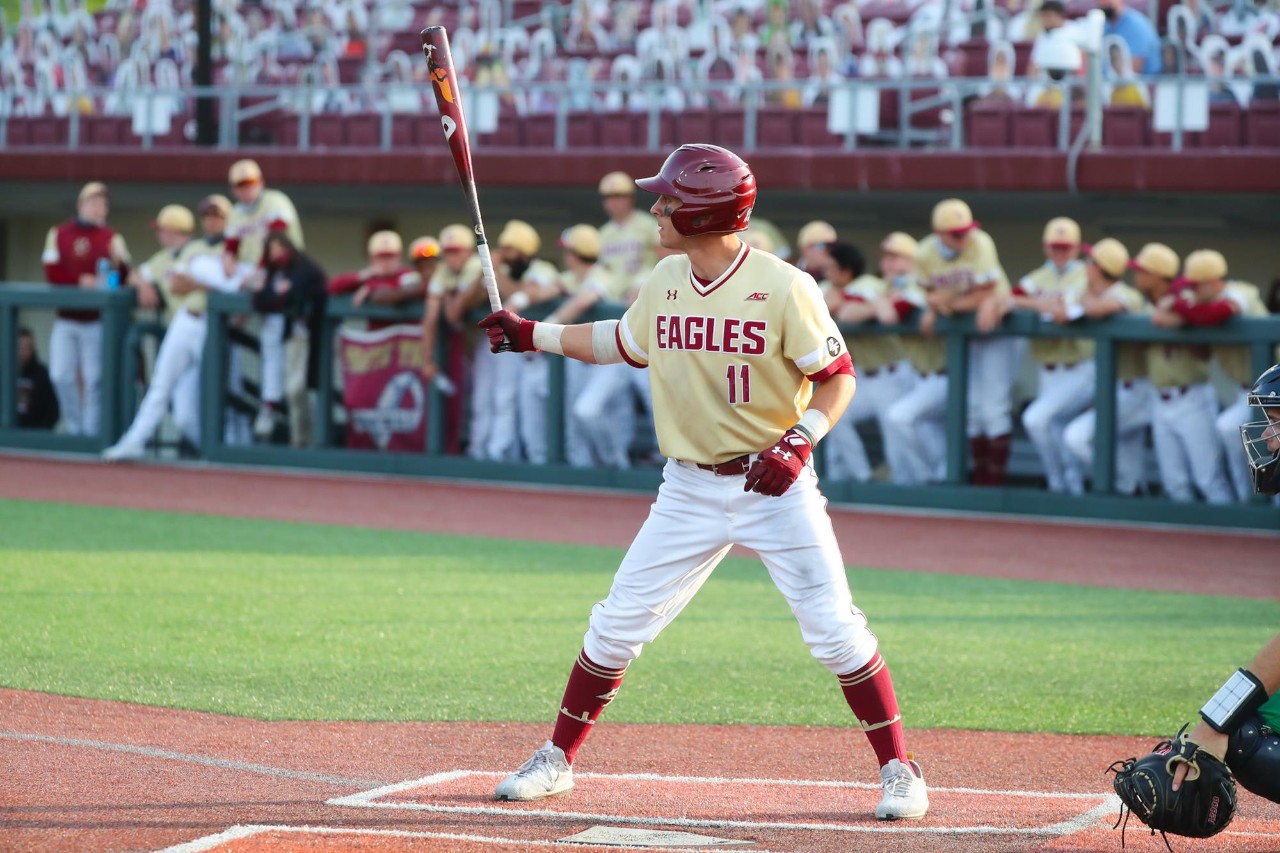 Frelick, a marketing major in the Carroll School of Management, hails from Lexington, Massachusetts. During his Boston College baseball career (which was almost a football career—BC offered him a spot on both teams), the centerfielder was a standout player. In his three years as an Eagle, he batted .345 with 139 hits and 97 runs scored, including 12 home runs. 
Frelick made history more than once during his career. In 2021, he was the first player in BC history to be voted an American Baseball Coaches Association/Rawlings Gold Glove recipient. He also reached 100 career hits faster than any other Eagle, doing so in just 72 games this season. 
"I didn't know that I was going to get picked until about 30 seconds before" the announcement, Frelick told Eagles Unlimited, referring to the last-minute word from the Brewers. "And still I wasn't completely sure until I heard my name called. It was really special to have all of those friends and family there." He also pointed to Eagles Head Coach Mike Gambino, who was on the phone with teams throughout the draft, talking about his star outfielder.
"I think the next level is going to be good for me," Frelick said. "I really don't think that I've tapped into my full potential just yet because this was my first year playing a fall ball and then a spring season altogether. I just know there's so much more potential for me in the ceilings."
---
—Michaela Brant '23, Carroll School News