Matt and Sarah Hasselbeck, Bruce Springsteen welcome first-year students in separate kickoff events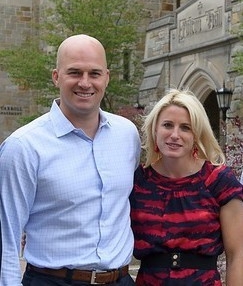 With a high quotient of star power, the online kickoff to this year's Portico course got nearly 700 student attendees thinking about the purpose of work, faith, and family. The webinar featured Charity: Water founder Scott Harrison being interviewed by Matt Hasselbeck '97 and Sarah Egnaczyk Hasselbeck '97. 
The Hasselbecks met on the Heights, where he was the Eagles' football quarterback and she was the field hockey goalkeeper. Both attended the Carroll School and took part in service trips. They married in 2000 and continued charity work even as they moved across the country for Matt's job as a QB in the NFL, while Sarah worked as a CPA for PWC and the couple began raising three children. The family has been involved with Charity: Water for several years, even traveling to Malawi, Africa, in 2014 to visit some of the nonprofit's 56,000 clean water projects. "Water changed everything for each one of those villages," recalled Matt Hasselbeck.
As Portico students read over the summer in his book Thirst: A Story of Redemption, Compassion, and a Mission to Bring Clean Water to the World, Harrison was a hard-partying nightclub promoter who traded his bacchanalian lifestyle for a life devoted to service, focused on bringing clean drinking water to Third World villages that lack that basic amenity. With an innovative funding model, Harrison's organization has raised $475 million and is on track to provide potable water to 11 million people across 29 countries.
After he took a few questions from the Hasselbecks, students used the Zoom chat function to pump Harrison for advice on launching their own socially conscious careers. One asked about networking, and the straight-talking Harrison urged his listeners to be more organized than himself. "We just moved, and my wife found a giant Ziploc bag full of thousands of business cards," he said. "She couldn't get me to throw them out. I said, 'There's gold in one of those cards!'"
Be patient with prospective donors, Harrison added. It might take time for someone to decide your organization is credible. And don't become discouraged when they buy themselves Lamborghinis while you're waiting for them to make that decision, he said. "You can't be sarcastic when they're showing off their garage with ten cars. But you can't fake it, either. Just know that everyone is on a journey, and you're inviting them to be part of an amazing cause."
The Boss Speaks to BC's Incoming Freshmen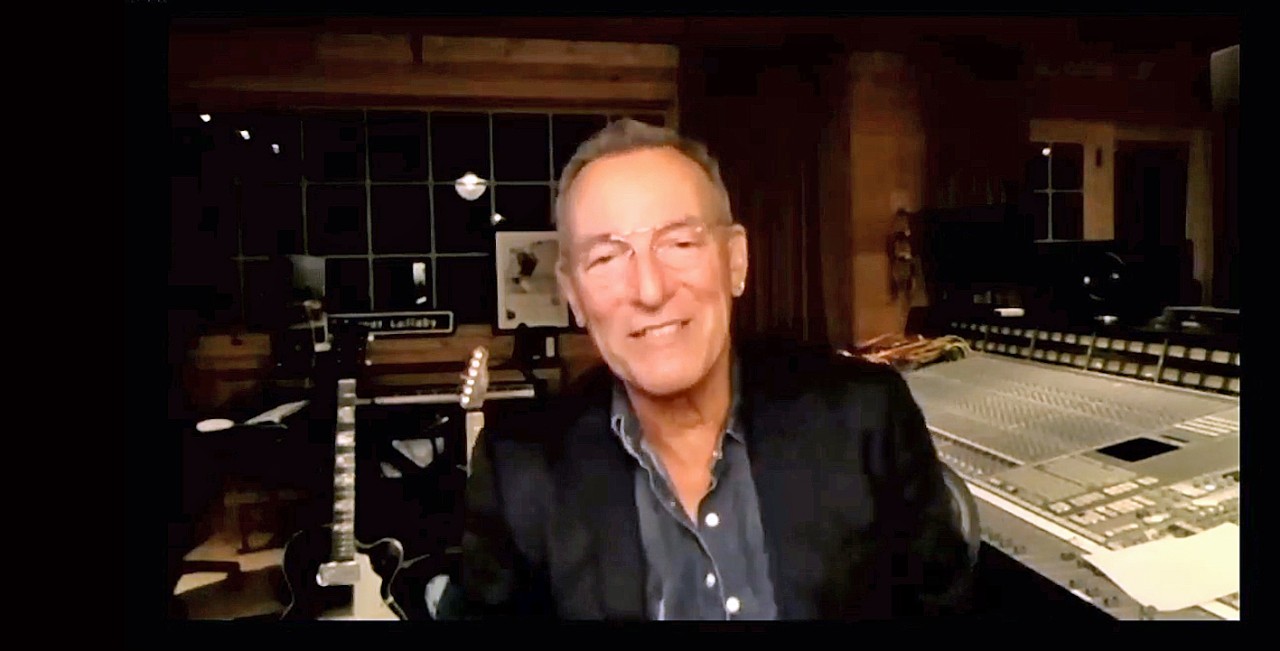 Rock music icon Bruce Springsteen addressed the Class of 2024 on September 10 at the University's First-Year Academic Convocation, held virtually this year due to COVID-19 protocols. The legendary singer-songwriter encouraged students to embrace the intellectual challenges and transformative opportunities that four years at BC affords, and to be "emotionally generous" in their relationships with others. He also shared his perspective on the nature of creativity, spirituality, and active engagement in American democracy. The Class of 2024 read Springsteen's candid memoir, Born to Run, and were able to ask questions of the author in a live Q&A at the conclusion of his talk. Springsteen's son, Evan, graduated from Boston College in 2012. Read more about the musician's first appearance on the Heights: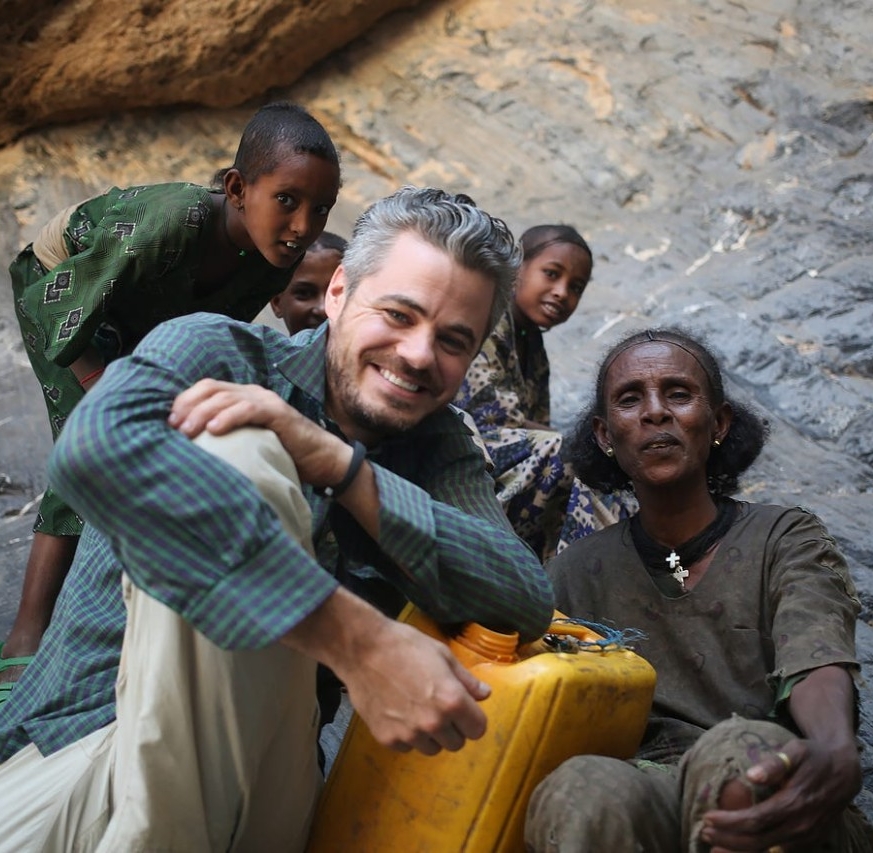 Several students asked about finding a mentor. Harrison's advice was not to force it. "That relationship has to happen organically." And when you do have a block of time with a potential mentor, don't ask them to rehash their origin story; ask a question they haven't addressed in any of their publicly available speeches or interviews.
When another student asked how Harrison had been able to turn around his life so dramatically, the social entrepreneur cited his churchgoing upbringing. At some point, he decided the club scene lacked a moral center. The faith he rediscovered is what drives him today. "I've felt a calling. This is what I'm supposed to be doing, and if I stick at it long enough, then good things will continue to happen for others."
---
—Carroll School News
Photo of Scott Harrison via Charity: Water