For many years, Carroll School faculty members have gathered together in Fulton Hall for a buffet lunch and cross-disciplinary discussion at the Bartunek Research Forum. Held three times over the course of each academic year, each of these meetings features one faculty member who presents their current research to their colleagues across all departments at the school. This hallmark of the Carroll School's research culture—which, alongside its teaching excellence, has remained a central focus at the school this fall—was yet another major event to go virtual in accordance with COVID-19 guidelines. 
On November 3, 57 faculty members logged onto Zoom on their lunch hour to hear Francesco D'Acunto, assistant professor of finance, present his research on the promises and pitfalls of robo-advising technologies.
---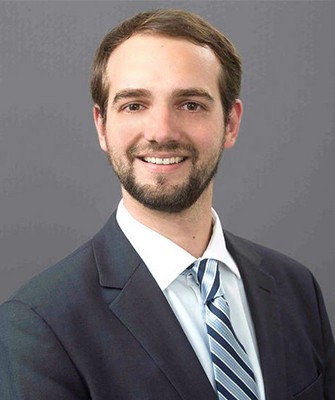 As D'Acunto unpacked his findings for a virtual audience, his colleague Sam Ransbotham, professor of Information Systems and William S. McKiernan '78 Family Faculty Fellow, punctuated the presentation at several points with questions he'd curated from the Zoom's animated group chat. Professor of Management and Organization and Robert A. and Evelyn J. Ferris Chair Jean Bartunek, namesake and leader of the flagship forum series, thanked D'Acunto "for starting us off this year in a way that we needed starting off, with a really intriguing talk." She went on to praise "a presentation that opens up all kinds of links across groups . . . and seems to me really new and really integrative," reiterating a central aim of the entire series: to foster cross-disciplinary connections across disciplines and departments.
In addition, the Carroll School's "Research Conversations" have continued to spark ongoing academic dialogue among Carroll School faculty this fall as well. This weekly event series typically brings visiting scholars to Fulton Hall to present on a wide array of relevant research topics in management. Like much else, these presentations have carried on—and perhaps even drawn scholars from further afield—over Zoom. For instance, "Research Conversations" during the week of November 16-20 featured scholars such as Christopher T. Stanton, the Marvin Bower Associate Professor of Business Administration at Harvard Business School, presenting on "Who Benefits from Online Gig Economy Platforms?" and Stefan Nagel, the Fama Family Professor of Finance at the University of Chicago, Booth School of Business, speaking on "Market Efficiency in the Age of Big Data."
Beyond these discussions and forums, the Carroll School has also encouraged faculty to continue their "Good Conversations" virtually. A program sponsored by the Dean's Office prior to COVID, the Carroll School's "Good Conversations" perk covers the lunch bill for faculty who meet at one of the on-campus dining halls to discuss research and/or teaching.