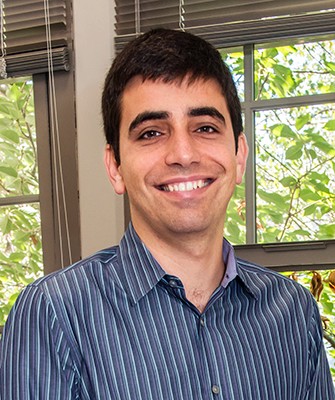 The very uncertainty around cryptocurrency is a factor in the eye-popping returns that the average investor earns on a crypto investment, though that effect might be declining. That's one takeaway from a study by Leonard Kostovetsky, an assistant professor of finance at the Carroll School of Management.
Kostovetsky has co-authored a draft paper titled "Digital Tulips? Returns to Investors in Initial Coin Offerings" with doctoral candidate Hugo Benedetti '19. Posted on the Social Science Research Network on May 20, the paper has caught the attention of the financial press, with coverage in MarketWatch, EconoTimes, and a score of outlets that cover the cryptocurrency market.
In part because the currencies are largely unregulated, making many investors wary, startups set a low, low price at the initial coin offering (ICO) stage to compensate for volatility. In effect, it's an uncertainty discount that keeps the price down, which drives up the returns.
"Tokens are sold in ICOs at a significant discount to their market price (and at a much greater discount than IPOs), generating at least an 82 percent average abnormal return for the representative (i.e., weighted by capital invested) ICO investor," Kostovetsky and Benedetti wrote. That figure even accounts for the many token ventures that failed, as well as the few that were fraudulent.
However, the underpricing declined over the period studied, January 2017 to March 2018, as both sellers and investors became savvier and transparency in the market increased, Kostovetsky explains. As the market matures and, perhaps, becomes subject to regulation, the high returns might erode further.
The researchers examined more than 4,000 ICOs executed or planned in this period. Their stated aim was "to provide a comprehensive analysis of how startups in this industry transition and perform from birth, through the offering, to the listing, and beyond."
Kostovetsky and Benedetti also found a pretty good proxy for the success of a token: Twitter activity. "Nearly all ICO capital is raised by crypto-companies that continue to be active on Twitter after 120 days," they wrote. In fact, each tweet by one of these companies correlated with a 0.3 percent rise in returns that day. By contrast, no tweets, they found, "is bad news."