Marketing and Finance, French minor
I spent the Fall semester of the '16-'17 academic school year in Barcelona, Spain at Universitat Pompeu Fabra (UPF). Studying abroad is by far the best and most significant decision I have made in my life thus far. Aside from the beautiful destinations I visited and the luxurious food I indulged in, the intellectual transformation I underwent is priceless. The opportunity to see the world that lies beyond my immediate sphere of influence pushed me to open my mind and explore myself in ways I never believed possible. In short, studying abroad encourages you to reconstruct your view of the world and adopt a much more accepting mindset.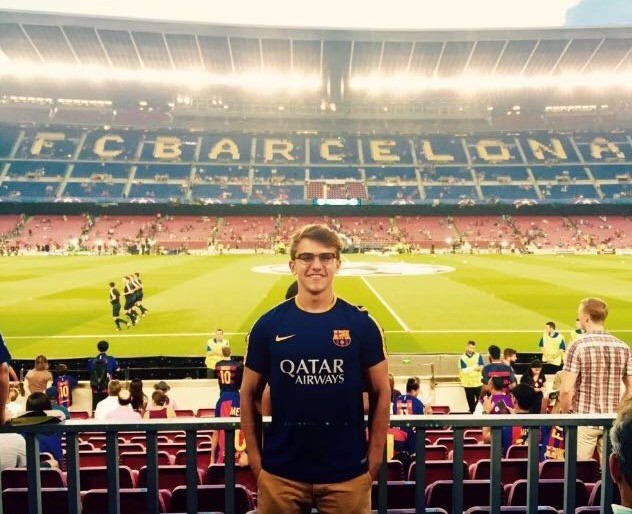 I struggle to single out a specific moment that I could label as my favorite experience abroad. Whether it be my weekend spent boating along the Amalfi Coast in Italy or the sleepless nights in Amsterdam, Netherlands, every single experience has its unique twist. Were I to choose, I would have to highlight attending El Clásico. El Clásico is one of the most anticipated sporting events over the course of the year that sees two of the best soccer clubs in the world, FC Barcelona and Real Madrid, pinned up against each other. On this night, the streets of Barcelona were alive with fireworks, large crowds, and excitement. 
Academically, my semester UPF was not as rigorous as a comparable semester at BC. I did find some difficulty maneuvering the courses taught in Spanish but was able to pull through in the end. While abroad, I took a full course load consisting of International Finance, International Product Management, Commercial Management, History and Culture of FC Barcelona, and Picasso, Miro, and Dali: a study of Spanish art. I was also fortunate enough to get four out of the five aforementioned classes approved to fulfill requirements at BC.
Overall, my experience abroad was unforgettable and will forever influence my view of the world. After deciding to attend BC, it is the best decision I have made in my life.