Ralph Cacciapaglia, M.B.A. '15, was among those featured in a published profile of veterans who have made a quick and solid transition from the military to civilian life. In that profile circulated by The Washington Post, the former U.S. Army Ranger and Purple Heart recipient speaks of success after service: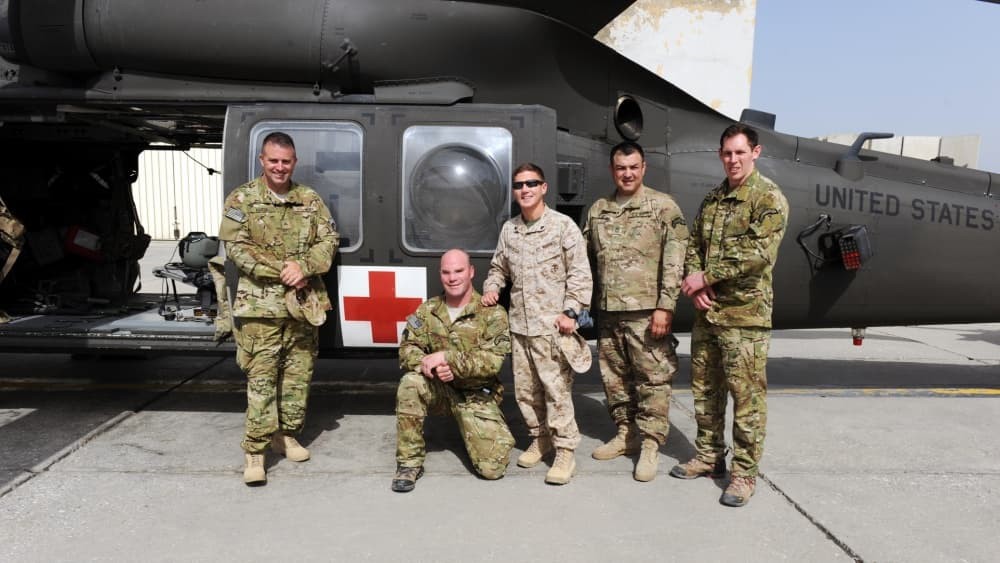 U.S. Army Rangers get a lot of valuable training. But how do you apply that learning to civilian life?
Ralph Cacciapaglia found the answer in school.
"That's a very specific skill set that doesn't apply to many civilian jobs," said Cacciapaglia, a veteran Ranger with a special operations background and two deployments to Afghanistan. "A lot of what you spend countless hours doing doesn't always translate to the civilian world."
Cacciapaglia faced the challenge of finding his way as a civilian in 2013, when he finished his enlistment. Because he was shot through the knee during his second deployment to Afghanistan, it would be difficult to take the route most directly tied to his experience: Pick up a gun and become a contractor, or enter law enforcement.
"I couldn't do a lot of the jobs that involve standing on my feet all day," he said, "like being a cop."
Enter the GI Bill®.
"It really gives us a cushion," Cacciapaglia said. "If everything else fails, you apply to a school, get in somewhere, and they'll pay for your house and your tuition while you find [your way]."
He got into grad school at Boston College.
"Going to grad school was a decision based on conversations I had with veterans who had figured out a successful way to transition," he said. "The feedback was unanimous. Unless you were a doctor or an engineer or something like that in the military, you needed to get a master's to show you have some skills that apply to civilian life."
Cacciapaglia had almost no downtime between the military and grad school. "I think that's important," he said. "You need an outlet or a focus point for your energy. You need goals. For a lot of us coming out, you need to feel that you're valuable. You need a mission, I guess."
His mission was to find a path to a successful civilian career, so he went for an MBA. And he started looking around at companies in Massachusetts.
After an internship at a health insurer, Cacciapaglia approached Raytheon. He got into a leadership development program at the company. It was just the right fit.
"I've been here a year and some change," he said. "It is rewarding that at the end of the day, I can look up and see most of our products are helping our country."
Cacciapaglia, who graduated from Stonehill College in 2009 with a B.A. in history, was one of six veterans featured in the profile developed by their employer, Raytheon Company. Their stories were published as paid content in The Washington Post on October 26.
GI Bill® is a registered trademark of the U.S. Department of Veterans Affairs (VA). More information about education benefits offered by VA is available at the official U.S. government Web site at https://www.benefits.va.gov/gibill.