Case Competition
Our Case Competition is a real estate case competition centered on affordable housing and open to undergraduates nationally. Workshops prepare students for the interdisciplinary challenge of creating a development, based on a real-world site and project, that creates both economic and social returns for the community, residents, and development team. 
Signups take place during the fall and winter with the competition taking place during the spring. Information on the Spring 2023 competition will be posted in November 2022.

The annual business case competition affords undergraduates an opportunity to compete, develop their knowledge, and learn from experts in the field through the analysis of an affordable housing real estate case. All competition activities are virtual. The registration deadline is final, late registrations are not accepted.
The competition is open to full-time undergraduate students currently enrolled at U.S. colleges and universities (not open to graduate students). Teams consiste of 3–5 students, and all team members must be from the same school.
The Case Competition includes two virtual workshops, taught by industry experts, that teach the material required to complete the case. You do not need to have taken prior courses in real estate to participate. 
After completing the two workshops, teams prepare solutions to the case. Four finalist teams are selected anonymously by a panel of judges. These finalists are given the opportunity to revise their submissions after consultation with an industry expert mentor. 
The finalist teams present their proposed development via 15 minute virtual presentations to a panel of industry leaders, who deliberate, offer feedback, and select the winner. 
Prizes
$5,000 — First Place Team
$2,500 — Second Place Team
$1,500 — Third Place Team
First-round judges may award Honorable Mention to teams not selected to the finals. The fourth place team, as determined by the finalist judges, is also awarded Honorable Mention. 
The 2022 Corcoran Center Case Competition
In Partnership with Capital One
Supported by Citizens Bank and Red Stone Equity Partners
2022 Corcoran Center Case Competition Winners
LEAH Development, Pennsylvania State University
Emma Shaw, Alycia Fournier, Hope Urbanovsky, and Lauren Knopf
Watch the 2022 Case Competition Finals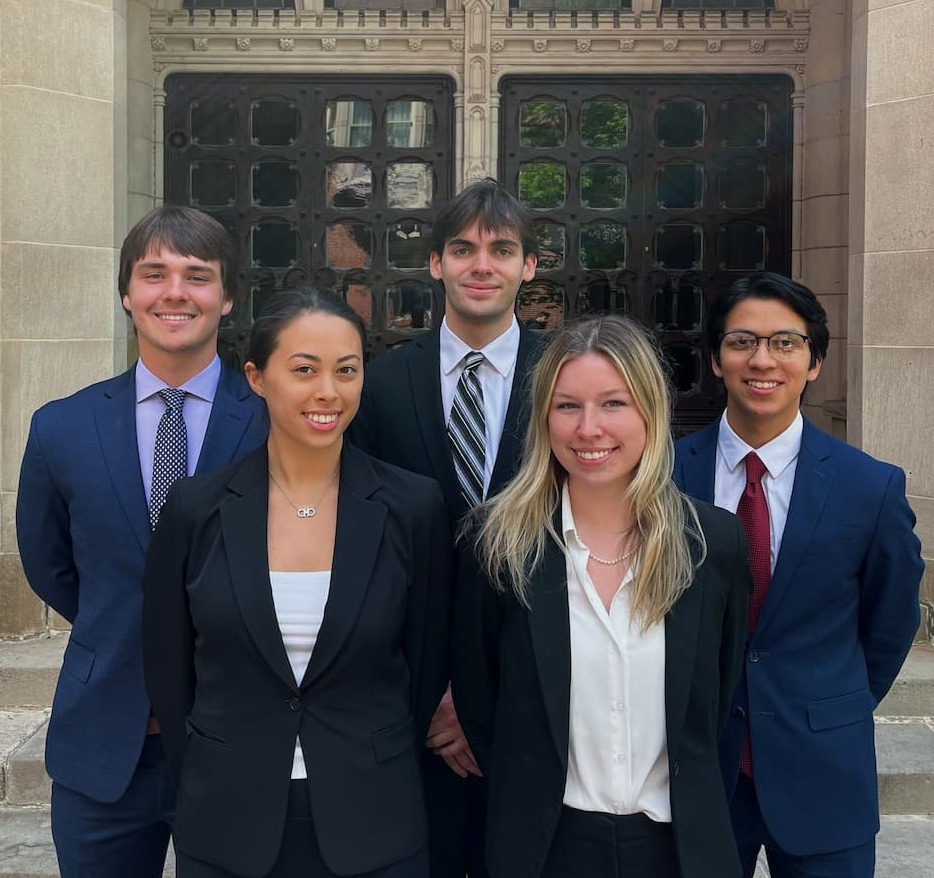 Congratulations to Team ACE Real Estate - 2021 Corcoran Center Case Competition Winners
Alexander Felitto CSOM '24
Eva Van Pelt CSOM '22
Catherine Van Pelt CSOM '24
Second Place: CHG Development
Third Place: Stone Hill Development
Lack of affordable Housing is a national crisis
The United States loses over 125,000 units of affordable housing each year. The Low Income Housing Tax Credit (LIHTC) is crucial to combating the affordable housing crisis.