Internships
Corcoran summer interns take on projects that have real impact in our community. The Summer 2024 application will be available on Handshake later this fall.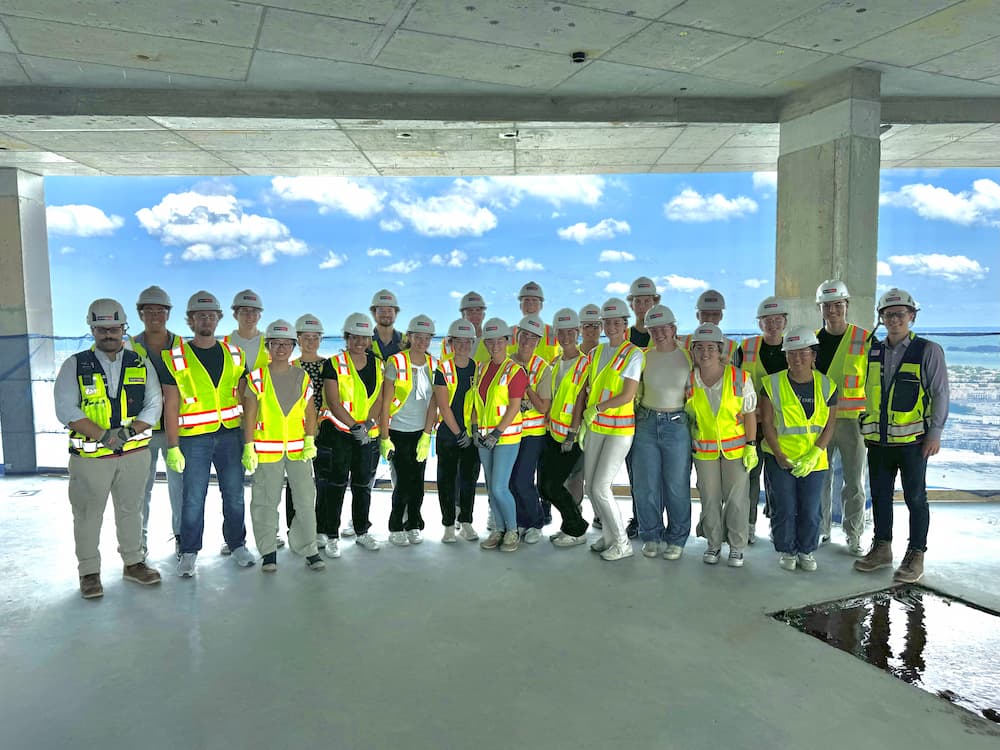 Placement
Students are assigned a paid 10 week placement at a high-impact government, nonprofit, or mission-driven organization in Boston.
---
Classroom & Field
Students attend high-impact professional skills classroom sessions at Boston College, and visit developments, and don hard hats to tour a construction site around greater Boston throughout the summer. Sessions include introdcution to Real Estate and Urban Action, Real Estate Development, Real Estate Finance, GIS, and others. 
---
Mentoring
Students are assigned a mentor from their organization, and receive ongoing mentoring and development from Corcoran Center faculty as well.
---
Networking Reception & Awards
The summer concludes with a reception where interns and personnel from host organizations have the opportunity meet network. The highest performing intern or interns are awarded the Corcoran Summer Intern Award for Excellence.
2023 Corcoran Intern Awards for Excellence
Caroline Shannon, MCAS '24
Carrie Kandall, CSOM '25
Taylor A. Perkins awards Caroline Shannon Carrie Kandall each a Corcoran Intern Award for Excellence
Eligibility & Application Process
Eligibility
Current undergraduate first-years, sophomores, and juniors are eligible to apply. Successful applicants will demonstrate interests in real estate, community development, or neighborhood revitalization.
Application Process
The Cocoran Center summer internship is a highly completive program. Students should utilize the Career Center's resources for preparing a strong application, and should attend information sessions to learn more before applying. 
The Program accepts applications in two rounds, fall and spring.
Summer 2024 applications will be avaible on Handshake during fall 2023.
A resume and cover letter are required to apply. 
Applications are only accepted via Handshake, accessible through the BC Career Center page.
Selected applicants will be invited to interview.
The Program runs from Early June until early August. 
Placement sites vary each summer, review previous interns bios below to learn more about the types of organizations we partner with.