About
The Joseph E. Corcoran Center for Real Estate and Urban Action leverages a multidisciplinary approach to cultivate discussions and develop actions that foster community transformation.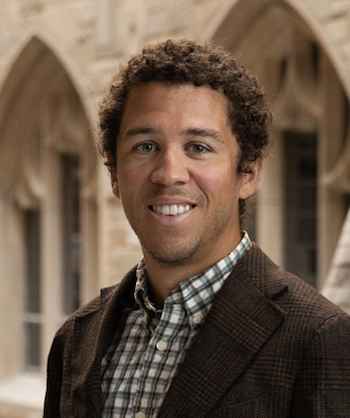 Taylor Perkins
Associate Director
taylor.perkins@bc.edu Office Hours Fall 2023 - Monday 3-4:30 & By Appointment Carney Hall 431
Faculty affiliated with the Corcoran Center conduct teaching and research that aligns with the Center's mission of improving neighborhoods and communities.
In accordance with the mission of  Boston College, The Corcoran Center aims to develop the next generation of ethical real estate professionals by educating and inspiring students, alumni, and other key stakeholders so they may harness real estate as a catalyst for needed change in areas where the marginalization of vulnerable citizens is most severe, and enact broad scope solutions to neighborhoods of concentrated poverty.
Curriculum: Increase access to traditional classroom learning, with real estate courses developed by the Center within the Carroll School of Management.

Experiential Learning: Engage students in a variety of practical, meaningful learning experiences, including workshop trainings, field projects, and summer internship programs.
On-Campus Engagement: Invite students to join the network of professionals and experts in the fields of real estate and urban revitalization through a speaker series, small group lunches, and Center coordinated activities.
Neighborhood Engagement: Create opportunities for multiple disciplines from across the University to engage in place-focused neighborhood strengthening.
Undergraduate Real Estate Council Leadership 2023-2024

Bryce Blair 
Director; Pulte Homes, Regency Centers

Rodger Brown, MCAS '77
Managing Director, Preservation of Affordable Housing  
Joseph J. Corcoran, MCAS '85, P'12, '13, '19
President, Joseph J. Corcoran Company
Michael Corcoran, MCAS '86, P'15, '20
President, Corcoran Jennison Companies
Darin Davidson
President, Inland Group
Karen Kelleher, MCAS '90
Executive Director, LISC Boston
Carol Naughton
President and CEO, Purpose Built Communities
Paul Grogan
President, The Boston Foundation
Rick Peiser
Michael D. Spear Professor of Real Estate Development, Harvard Graduate School of Design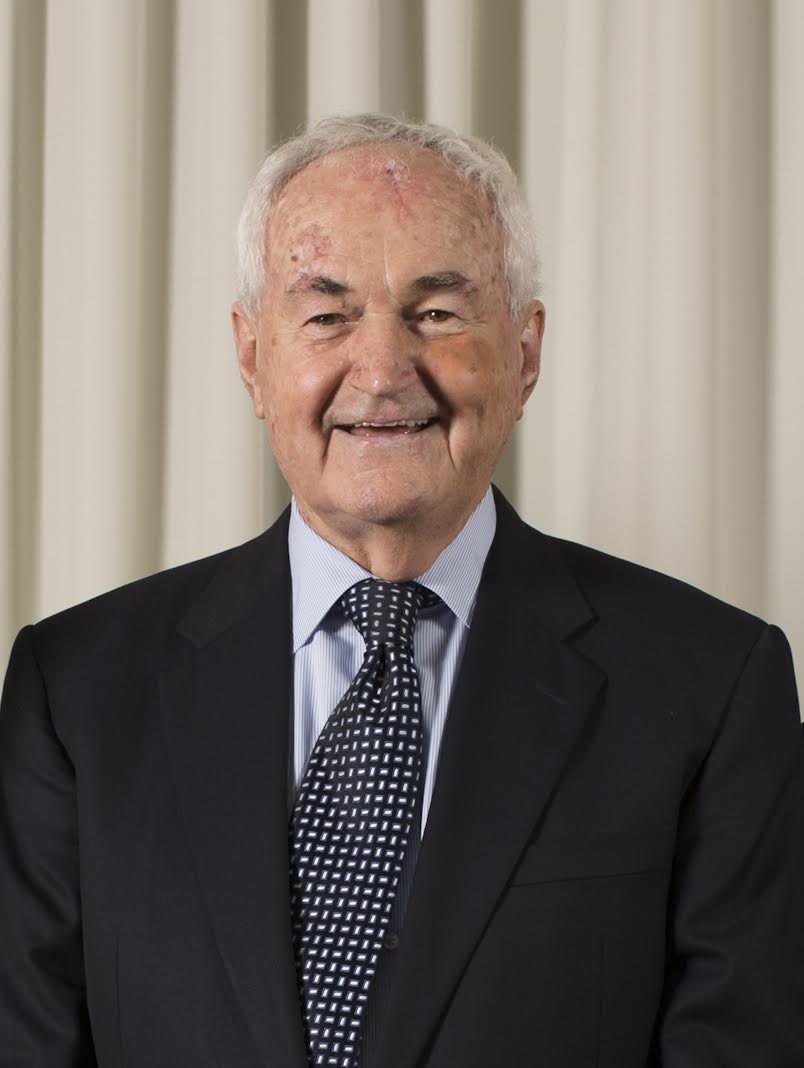 Joseph E. Corcoran left his mark on Boston College, the City of Boston, and the world as a compassionate and discerning man who made a monumental impact on housing equality. After graduating from BC with a degree in history in 1959, Joe founded the Corcoran Jennison Companies, which has developed more than $3.5 billion in property to date and is credited with pioneering the development and management of mixed-income housing. Inspired by his experience growing up in a socioeconomically diverse Dorchester neighborhood, as well as by the University's Ignatian values, he devoted his life to creating housing opportunities and transforming underserved urban communities. He also worked tirelessly to further housing legislation in Massachusetts and he founded The American City Coalition (TACC), a Boston-based nonprofit that promotes neighborhood revitalization.
At BC, Joe served on the Board of Trustees and chaired the Building and Property Committee. For several years, he also taught a Real Estate and Urban Action course at the Carroll School of Management. His love for teaching was evident, and he eagerly encouraged his students to search for solutions to social and economic problems in the housing industry. Out of his passion and generosity grew the Joseph E. Corcoran Center for Real Estate and Urban Action, which he endowed in 2014. His legacy will live on with future generations of real estate professionals who seek not only a career but also the opportunity to improve lives through their work.
Joe Corcoran will be dearly missed, at BC as well as in the countless communities he's touched. His dedication is a preeminent example of what BC strives to instill in all who find their way to the Heights: a desire to serve others, and the knowledge to do so effectively.
Joe Corcoran will be dearly missed, at BC as well as in the countless communities he's touched. His dedication is a preeminent example of what BC strives to instill in all who find their way to the Heights: a desire to serve others, and the knowledge to do so effectively.
Joseph E. Corcoran grew up during the Depression in Dorchester, the youngest of eight children of Irish immigrants. He knew his family was poorer than the Brahmins who lived up on the hill, but loyalty to the community prevailed over any divisions. "Everyone looked out for each other, and that was my concept of what a neighborhood should be."
Joe did not forget his neighborhood. After the Korean War, he went to Boston College on the GI Bill®, "where I learned what St. Ignatius did to make the world a better place." In 1973, he founded the real estate development company Corcoran Jennison, which would build $2.5 billion in properties nationally. He made it his mission to bring people from different incomes together and provide social services for those of humble means. He ignored naysayers who doubted that market rate renters would live with poorer people. "I knew it would work because I lived it growing up."
Corcoran Jennison earned a national reputation by transforming a Boston neighborhood now known as Harbor Point from a crime-ridden housing project into a safe, vibrant mixed-income community that the residents are proud to call home. Joe blazed the trail for mixed-income developments by helping to enact state legislation, chairing the real estate registration board, and founding a nonprofit to revitalize distressed urban neighborhoods. "People don't grow up in poverty," he says, "they grow up in neighborhoods."
Joe was a great friend to Boston College, guiding the school's physical growth, serving as a trustee, and teaching a course in real estate development. With the center, many more can follow his path, blending a lucrative profession with a passion for giving back and energizing renewal in American cities. 
On-Campus partners are Boston College schools, departments, offices, and centers that collaborate with the Corcoran Center on an ongoing basis.
Boston College School of Social Work
Carroll School of Management
Connell School of Nursing
Theater Department
Environmental Studies Program
Volunteer and Service Learning Center
4Boston

The Corcoran Center engages with the community through ongoing partnerships with community groups, nonprofits, government agencies, and the business community.
Mattapan United
Mattapan Main Streets
MassHousing
MAPC