2023-2024 Faculty Affiliates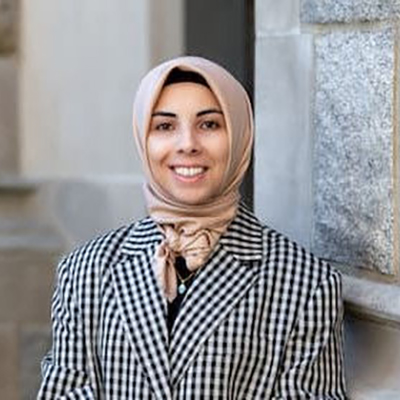 Chandra Mallampalli (Clough Visiting Fellow)
Chandra Mallampalli is a historian of modern South Asia with interests in religious pluralism, nationalism, and the secular state. He comes to the Clough Center with an interest in examining challenges facing India's multi-religious democracy, especially in light of the surging Hindu nationalism and violence against religious minorities.  This fall, he is researching the unfolding conflict in Manipur (northwest India), where conflict over the rights and privileges of tribal communities has assumed religious overtones, resulting in the destruction of churches and other religious structures.  He is the author of four books and many articles, which examine the intersection of religion, law, and society in colonial India. His scholarship and teaching span the fields of modern India, British Empire, World History, and Global Christianity.  His recent book with Oxford University Press (New York), South Asia's Christians: Between Hindu and Muslim, describes how the lives of Roman Catholics, Syrian Christians , and Protestants have been shaped by centuries of interactions with Hindus and Muslims of the Indian subcontinent.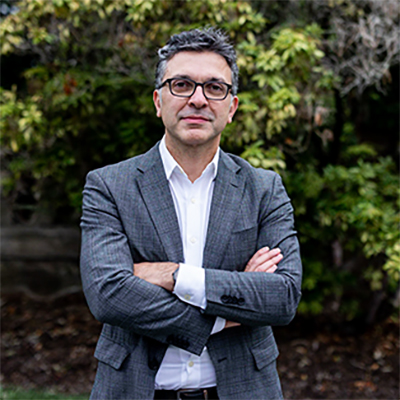 Prof. Mattia Acetoso (Italian)

Mattia Acetoso is Assistant Professor of Italian at Boston College, where he also serves as Graduate Program Director for Romance Languages and Literatures. He received his PhD from Yale University in 2012. His research interests include modern Italian poetry, the relationship between literature and music, and contemporary Italian cinema. He is the author of Echoes of Opera in Modern Italian Poetry: Eros, Tragedy, and National Identity (2020).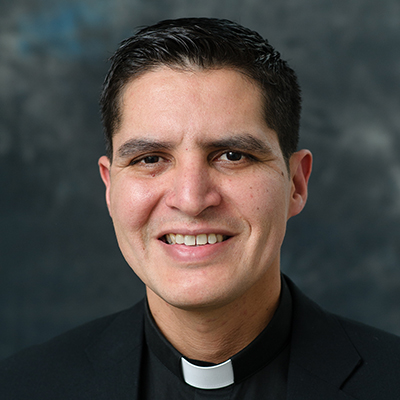 Prof. Paulo Barrozo (Law)

Paulo Barrozo is a legal theorist at Boston College Law School. He received an S.J.D. from Harvard Law School and a Ph.D. in Political Science from the Rio de Janeiro University Research Institute. He currently works on a novel theory of the evolution of law in high-complexity societies. Can law and its institutions hold societies together? How has law stabilized highly complex societies, whose stability depends on constant change?  A theory is needed to explain how the nature and evolution of law accounts for the way law operates over time to produce sociological stability out of normative ordering.  Through his theoretical work, Prof. Barrozo hopes to account for why high-complexity societies achieve – when they do – social stability as constant functional adaptation and values responsiveness through small quotidian and large occasional normative changes.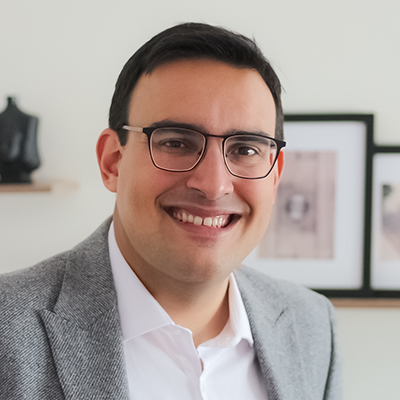 Prof. André Brouillette, S.J. (Theology)

Fr. André Brouillette, SJ is Associate Professor of Systematic and Spiritual Theology at the Boston College School of Theology and Ministry, and director of its Licentiate in Sacred Theology Program (STL). He is also the General Editor of the Classics of Western Spirituality series (Paulist Press). He holds a dual ecclesiastical (Institut Catholique de Paris) and civil (U. Laval, Québec) doctorate.
An expert on St. Teresa of Avila, Fr. Brouillette specializes in 16th and 17th century spiritual theology and history, the systematic theological issues of pneumatology and soteriology, and pilgrimage studies. He is the author of Teresa of Avila, the Holy Spirit, and the Place of Salvation (French original: Cerf, 2014; English translation: Paulist, 2021). His second monograph, The Pilgrim Paradigm: Faith in Motion (Paulist, 2021), explores the theology of pilgrimage. He is also the co-editor of Pilgrimage as Spiritual Practice: A Handbook for Teachers, Guides, and Wayfarers (Fortress, 2022), in addition to being the author of numerous articles and book chapters.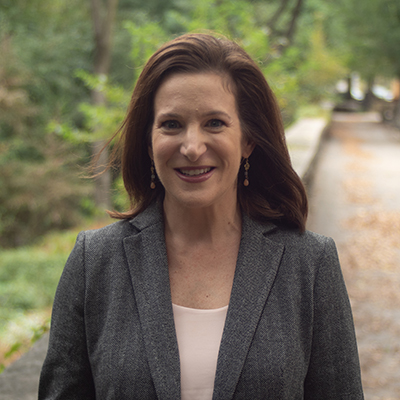 Prof. Erick Berrelleza (Sociology), Dean of Messina College

Erick Berrelleza, S.J. is the founding dean of Messina College at Boston College. The new residential college will offer an associate's degree program for 200 underrepresented, first-generation students beginning in the 2024-25 academic year. A Los Angeles native and a member of the USA West Province of Jesuits, Fr. Berrelleza received a B.A. in philosophy from Loyola Marymount University, an M.Div. from Boston College, and a Ph.D. in sociology from Boston University. Fr. Berrelleza's research lies at the critical intersection of space and place, the sociology of religion, and immigration. He has studied the broad exclusionary effects of gentrification in an urban church in Boston, MA and the embodied practices of undocumented immigrants living in spaces of confinement in the New Sanctuary Movement. His most recent project is a comparative ethnography of Latino religious life in urban and rural North Carolina. His work has appeared in City & Community and the Review of Religious Research.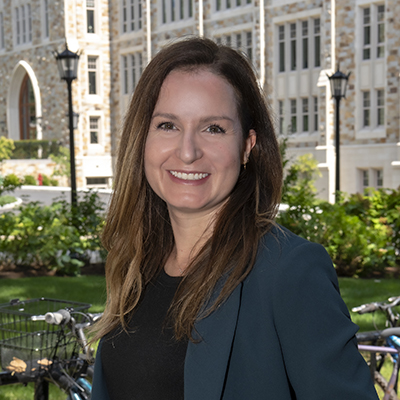 Prof. Natana Delong-Bas (Theology)

Natana J. DeLong-Bas is the author of Shariah: What Everyone Needs to Know (with John Esposito, 2018), Islam: A Living Faith (2018), and Wahhabi Islam: From Revival and Reform to Global Jihad (rev. ed. 2008, translated into Arabic, Russian, and French and named 1 of the top 5 books for understanding Islam by the Wall Street Journal), among other books. She is editor of Islam, Revival & Reform: Redefining Tradition for the Twenty-First Century (2022) and The Oxford Handbook of Islamic Reform (forthcoming 2024), and Editor-in-Chief of Oxford Bibliographies Online – Islamic Studies. Past President of the American Council for the Study of Islamic Societies (ACSIS), she is an expert on Islam and Christianity, comparative scripture (Bible and Qur'an), women and gender, Islamic law, the environment, extremism, and the Arabian Gulf countries.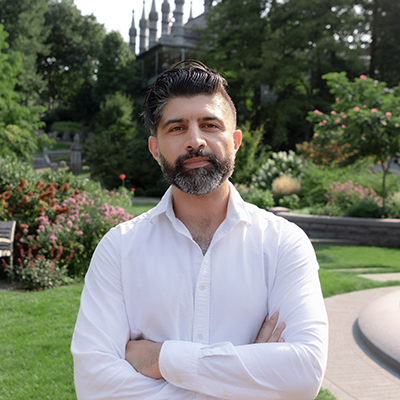 Prof. Daniel Kanstroom (Law), Faculty  Director of the Rappaport Center

Daniel Kanstroom is Professor of Law and the Thomas F. Carney Distinguished Scholar at Boston College Law School, where he currently teaches Immigration and Refugee Law, International Human Rights Law, and Administrative Law. He is Faculty Director of the Rappaport Center for Law and Public Policy and co-Director of the Center for Human Rights and International Justice. Professor Kanstroom has published widely in the fields of U.S. immigration law, human rights, criminal law, and European citizenship and asylum law.  His major works include Aftermath: Deportation Law and the New American Diaspora  (Oxford University Press 2012) and Deportation Nation: Outsiders in American History (Harvard University Press 2007), and he is currently completing a book entitled Deportation World: Dynamic Sovereignty and the Future of Migrants' Rights (forthcoming Harvard University Press). His articles, book reviews and op-eds have appeared in the Harvard Law Review, the New York Times, the French Gazette du Palais, and many other venues.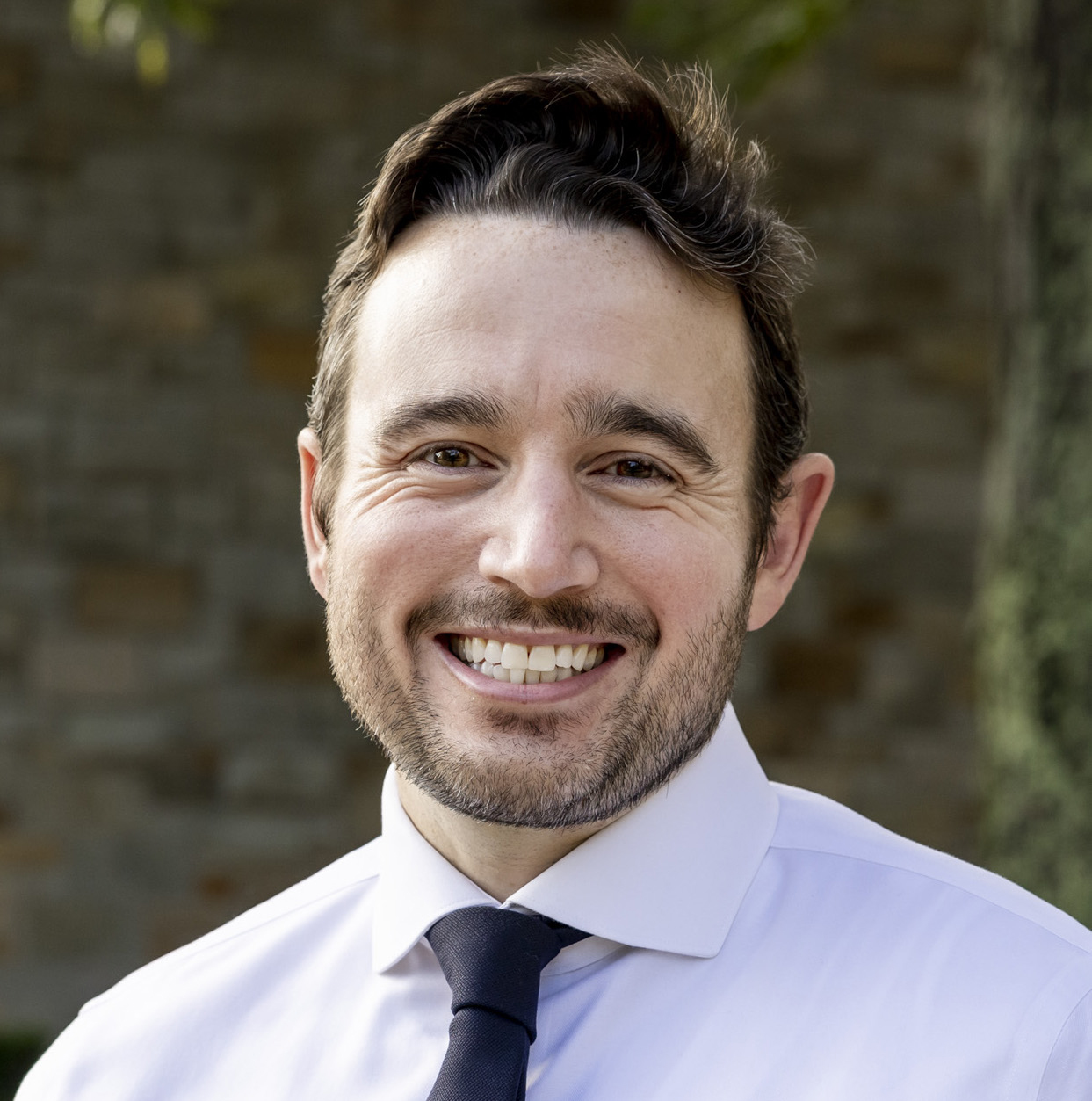 Prof. Thibaud Marcesse (Political Science)

Thibaud Marcesse received his Ph.D. in Government at Cornell University in 2018. His dissertation investigated the impact of rights—based policies in the field of poverty alleviation on electoral politics at the local level in rural India. His research has most recently appeared in World Development. He is currently working on a book manuscript that will focus on the interactions between elected officials and local state bureaucrats in the context of public policy reform and decentralization in India. Thibaud was awarded a National Science Foundation Award for his field research. Prior to attending graduate school, Thibaud worked in international development, with organizations such as the United Nations Children's Fund (UNICEF), the National Democratic Institute (NDI) and Chemonics International.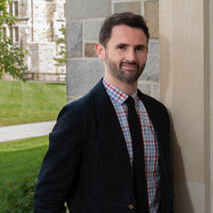 Prof. María de los Ángeles Picone (History)

Maria de los Ángeles ("Angie") Picone is a historian of Modern Latin America specializing in the southern cone. She is interested in the intersection of nature and nation-making in border regions, and especially in questions of how people experienced a shared sense of community through their spatial practices. Her current book project, Landscaping Patagonia: A Spatial and Environmental History of Nation-Making in the Chilean-Argentine Borderlands, examines how explorers, migrants, authorities, and visitors constructed their versions of 'Chile' and 'Argentina' in the Northern Patagonian Andes. This study shows how different actors – namely explorers, settlers, authorities, visitors, and bandits – sought to make Patagonia their own by transforming a collection of geographical sites into a landscape that evoked a shared past and a common future. At Boston College, Prof. Picone teaches courses on Modern Latin America, Spatial History, and Borderlands, and is affiliated with the Graduate Certificate in Digital Humanities.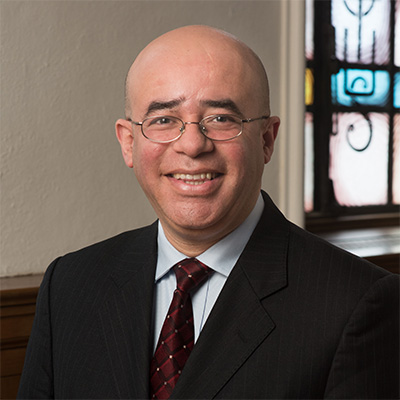 Prof. Aziz Rana (Law)

Aziz Rana is a Provost's Distinguished Fellow at Boston College and will be the J. Donald Monan, SJ, Chair in Law and Government beginning in 2024. His research and teaching center on American constitutional law and political development, with a particular focus on how shifting notions of race, citizenship, and empire have shaped legal and political identity since the founding. He is the author of The Two Faces of American Freedom (Harvard University Press) and the forthcoming book, The Constitutional Bind: Why a Broken Document Rules America (University of Chicago Press).  
Prior to joining the Boston College faculty he was the Richard and Lois Cole Professor of Law at Cornell Law School. He received his A.B. summa cum laude from Harvard College and his J.D. from Yale Law School. He also earned a Ph.D. in political science at Harvard, where his dissertation was awarded the university's Charles Sumner Prize.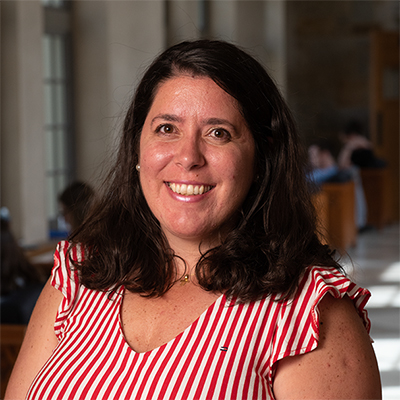 Prof. Virginia Reinburg (History)

Virginia Reinburg is Professor of History at Boston College. She is a historian of religious life, primarily in France and western Europe (c. 1400–1800). Her research revolves around the question of how religious life was transformed during the Protestant and Catholic Reformations and the religious wars they initiated. She investigates religion as a web of beliefs and practices inflected by place and time, and her projects are shaped as much by a historian's concern with change over time as by problems more often tackled by anthropologists and social scientists of religion. Among her abiding interests are language, speech practices, and the particularities of place. Reinburg is the author of two books: French Books of Hours: Making an Archive of Prayer, c. 1400–1600 (2012) and Storied Places: Pilgrim Shrines, Nature, and History in Early Modern France (2019). She is now working on a local study of religion and violence during the French religious wars (1562–1620s). In 2020, when European archives were closed, she began a side project on religious and cultural transformation in Hawai'i during the early years of contact with foreigners (c. 1778–1860). This project, which includes study of the Hawaiian language (ka ʻōlelo Hawaiʻi), will engage as fully with indigenous practices tying religion to land and place as to the global Christian missions that historians have already chronicled so extensively.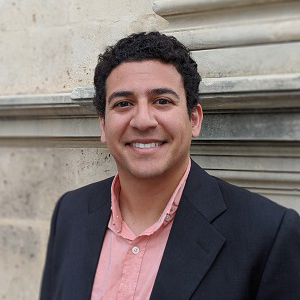 Prof. Lacee Satcher (Sociology)

Dr. Lacee Satcher is an Assistant Professor of Sociology and Environmental Studies at Boston College.  Her primary research interests include race/ethnicity, health & place, social psychology of health, and urban environmental inequality. Her most recent work focuses on the racism-environment-health connection, specifically how systems of oppression organize individuals across space and place in ways that structure their relations with and within the built and natural environment to shape health outcomes, health experiences, and place attachment. She has co-authored papers in the areas of environmental justice, identity & higher education, African American health, and Black women's mental health. She has sole-authored papers on environmental racism, urban deserts, and health in Environmental Sociology and Sociology of Race and Ethnicity. One of her current projects includes exploring how  residents in stigmatized, resource-scarce neighborhoods foster and sustain attachment to place.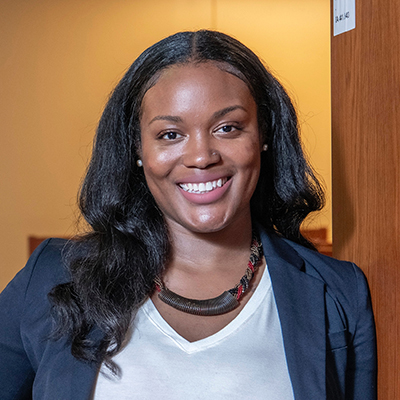 Prof. Laura Steinberg (Earth and Environmental Sciences),  Director of the Schiller Institute

Prof. Laura Steinberg is the Executive Director of the Schiller Institute for Integrated Science and Society, and Professor of Earth and Environmental Sciences. She has worked extensively on interdisciplinary research in infrastructure planning and management, disaster preparedness and response in a global context, engineering education, and environmental modeling.  She served on the EPA Science Advisory Board, Drinking Water Sub-Committee, and as an editor and advisory board member for Natural Hazards Review, Journal of Homeland Security and Emergency Management, and the Journal of Environmental Engineering. For the American Society of Civil Engineers, she served three terms as a member of the Industry Leaders Council representing civil engineering faculty members throughout the U.S. Prof. Steinberg holds a Ph.D. in Environmental Engineering and was formerly dean of the College of Engineering and Computer Science at Syracuse University.