Fellowship Recipients 2023-24
The Clough Center has continued to fund Boston College students to facilitate their research and participation. We are especially proud to support the work of our outstanding student fellows, providing an interdisciplinary milieu for their intellectual explorations. Clough Fellows are at the heart of the center's community: they attend regular seminars and Clough events, and publish their original research in the center's annual journal and other venues. Read about our 2023-24 Fellows below, and if you're interested in learning more or applying for a grant, please visit our Grants page.

Clough Postdoctoral & Visiting Fellows
Nicholas Hayes-Mota

Nicholas Hayes-Mota is a social ethicist and public theologian who joins the Clough Center as its first Postdoctoral Research Fellow. In his doctoral dissertation, Nicholas draws on faith-based community organizing and Catholic social thought to propose a constructive new approach to the "politics of the common good," one better suited to today's contentious and pluralistic democracies than available alternatives. More broadly, his scholarship explores the connection between moral and political agency, the history of the Catholic social tradition and democratic community organizing, and the public role of religion in contemporary liberal democracies. As a Clough Postdoctoral Fellow, Nicholas will prepare his doctoral dissertation for publication while contributing to a variety of research projects at the Center, including a joint research initiative on religion and democracy directed by Martino Mona at the University of Bern. Nicholas's work has been published in the Journal of the Society of Christian Ethics, Journal of Catholic Social Thought, the T&T Clark Handbook of Public Theology, Ecumenical Trends, and Syndicate. A prior Clough Graduate Fellow, he now serves as the Center's Assistant Director.

Chandra Mallampalli
Chandra Mallampalli is a historian of modern South Asia with interests in religious pluralism, nationalism, and the secular state. He comes to the Clough Center with an interest in examining challenges facing India's multi-religious democracy, especially in light of the surging Hindu nationalism and violence against religious minorities.  This fall, he is researching the unfolding conflict in Manipur (northwest India), where conflict over the rights and privileges of tribal communities has assumed religious overtones, resulting in the destruction of churches and other religious structures.  He is the author of four books and many articles, which examine the intersection of religion, law, and society in colonial India. His scholarship and teaching span the fields of modern India, British Empire, World History, and Global Christianity.  His recent book with Oxford University Press (New York), South Asia's Christians: Between Hindu and Muslim, describes how the lives of Roman Catholics, Syrian Christians , and Protestants have been shaped by centuries of interactions with Hindus and Muslims of the Indian subcontinent.  

Clough Public Service Fellows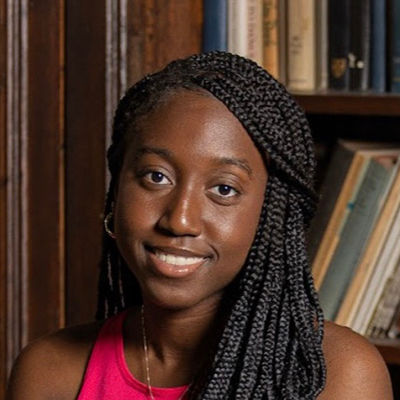 Jaida Charles

Jaida Charles is an undergraduate student at Boston College from the class of 2025, double majoring in Political Science and Communication. Jaida is interested in studying social structures, policies, and law. As a Clough Research Fellow, she is investigating the ethics,protection, and identities of Black refugees in Athens, and will explore how nation-statehood has affected the Greek response to this issue. Jaida will be participating in the Boston College summer abroad program in Greece for 4-weeks. There, she will be studying migration as a human phenomenon, philosophical concepts and categories that shape debates about migration, and the contemporary situation of migrants, refugees, and displaced persons. Jaida will also volunteer and meet with local migration groups while studying abroad to explore the issue of social imaginaries and identity within nation-states. Her research centers the narratives of Black migrants to increase awareness of the European Migrant Crisis.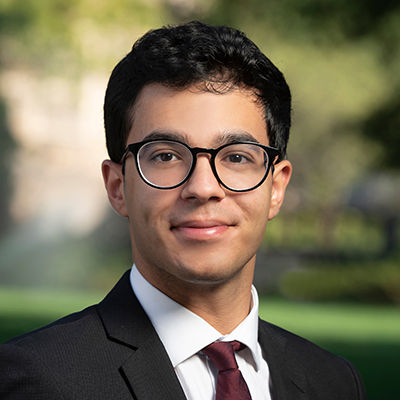 Akash Chopra

Akash Chopra is a second-year doctoral candidate in the Department of Political Science concentrating on the field of Comparative Politics, with a specific focus on South Asia. He earned a Bachelor's degree from Boston University in 2020, where he majored in Economics and International Relations, and subsequently obtained his Master's degree in Political Economy from Duke University in 2022. Akash's scholarly interests encompass a broad range of topics, particularly corruption, voter participation, and education systems. In his current research, Akash aims to comprehend the factors that affect the relationship between education and voter participation in India and to better understand how it diverges from Western countries.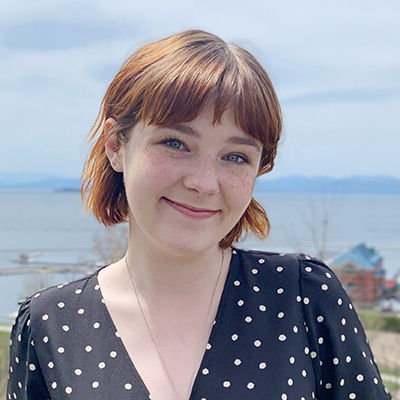 Kelly Gray

Kelly Gray is a fourth-year PhD candidate in English at Boston College, studying twentieth century American literature. Kelly's research treats the intersection of Lacanian psychoanalytic theory and the environmental humanities through post-1945 literature of the "great acceleration." She holds both her B.A. and M.A. in English from the University of Vermont. Kelly's work on subjectivity in the Anthropocene has been published in Interdisciplinary Studies of Literature and the Environment and the Journal of Ecohumanism, and she has written for public audiences in The Philosophical Salon. As a Clough Research Fellow, Kelly will be conducting archival research on the impact of Rachel Carson's Silent Spring (1962) on the popular environmental imagination. While postmodernism is often understood as beginning with the atomic bomb, her work will instead explore the impact of DDT in shaping the everyday paranoia of the post-1945 cultural environment. Through conducting this research, she plans to build a digital humanities soundscape project that recovers the sounds of Silent Spring.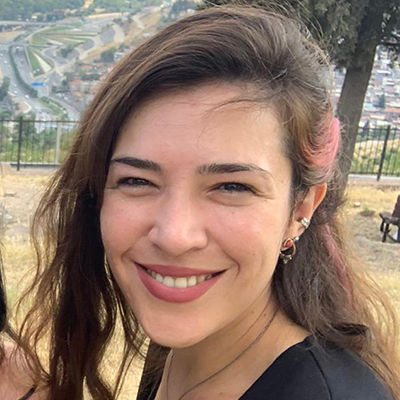 Deniz Ayaydin

Deniz Berfin Ayaydin is a Ph.D. student in the Sociology Department at Boston College.  She holds an M.A. in Sociology from Syracuse University, an MSc in Media and Communications from London School of Economics and Political Science and a B.A.  in Business Administration from Bosphorus University. Deniz works at the intersection of political sociology, gender, feminist theory, sociology of emotions and culture. Her current research focuses on affect as a political force in the democratic backslide in Turkey, as well as the gendered drivers and implications of this backlash. Deniz focuses on the gendered histories of resentment and approaches hegemony as not only a political and cognitive achievement but also an affective one. She has previously worked on the politicization of art in public spaces and the politics of visibility as well as racialized and gendered commodification of labor in the global care economy.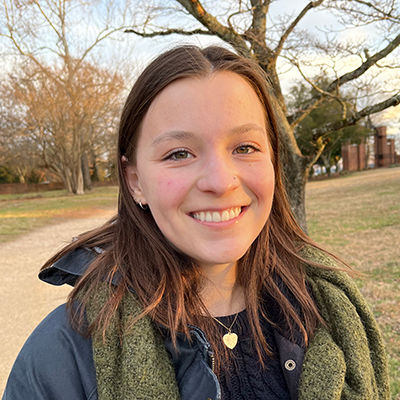 Madeline Carr

Madeline "Maddy" Carr is a sophomore studying Political Science and History at Boston College. She is on the pre-law track, with a potential concentration in Civil Rights or Immigration Law. Her interest in politics is grounded in her passion for history. Specifically, Maddy loves to examine current political systems and phenomena by deciphering the history behind them. In her academic life, she enjoys reading, writing, and research. Maddy is an Editorial Assistant and Staff Writer for The Gavel, the progressive student newspaper at BC. She writes columns for the Opinions section, primarily focused on social or political issues on campus or in the Boston area. Maddy is also part of the Outreach department for FACES, BC's only anti-racist organization. She is committed to bettering her community, especially through an academic and political lens. Maddy joins the Clough Center as an Undergraduate Correspondent for the fall of 2023.
Boyu Jin

Boyu Jin is an undergraduate student at Boston College in the class of 2025, originally from Princeton, New Jersey. He is majoring in international studies with a concentration in conflict and cooperation. He is also pursuing minors in history and accounting to receive credentialing as a Certified Public Accountant. Boyu is particularly interested in the institutional development of politics in developing countries. As a student with a profound interest in Chinese political history, he is motivated to understand the political influence of the Belt & Road Initiative over not only developing countries with relatively weaker political institutions, but also developed countries with established democracies. Boyu is also interested in studying the issue of gender equality. He conducted extensive research on "Miss Zaho's Suicide," a pivotal event in  Chinese feminist development, and detailed its cause and social impact (see the Wikipedia page, which he edited). Boyu will serve as theClough Undergraduate Correspondent for the summer of 2023 as well as the 2023-24 academic year, assisting the Center with its internal operations, publicity, and publications.