A Celebration of Hispanic and Latinx Cultures and Their Global Diversity
Wednesday, April 19 & Friday, April 21 | Campion Hall | 9:00 AM to 3:00 PM
Chestnut Hill Campus at Boston College

Boston College strongly encourages conference participants to receive the COVID-19 vaccination before attending events on campus.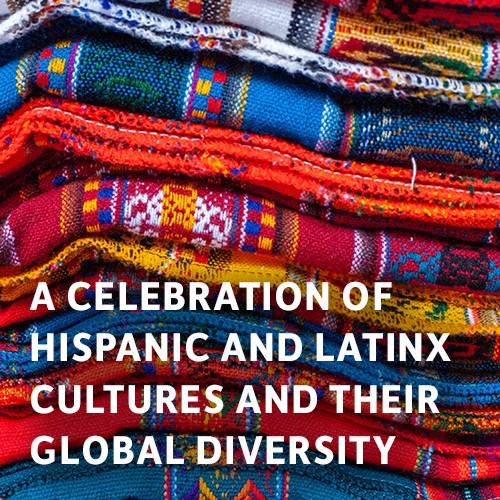 This large, multi-session event will be organized in two full-day sessions, from 9:00 am to 3:00 pm, consisting of 40 sessions a day with an expected attendance of nearly 600 students from the Spanish program. The first day will center around Hispanic and Latinx cultural, sociological and ethnographic presentations by local activists and organizations, as well as guest speakers from governmental entities, and faculty from both our BC Hispanic Studies in the Romance Languages and Literatures Department, and other universities. The second day will gather hands-on events, workshops, and performances that will give Spanish students and visitors the opportunity to dance, make art, cook, attend performances, and experience the visual arts. All sessions delivered in Spanish.
A Celebration of Hispanic and Latinx Cultures and Their Global Diversity will allow us to combine language, culture, technology, and our students' interests together into a highly motivating and memorable language experience. Furthermore, it will give our students a unique opportunity to connect to the local Hispanic/Latinx community, learn about their work, and be immersed in the many and diverse Latinx and Hispanic cultures.

Campus Map and Parking

The event will take place in Campion Hall. Parking is available at the nearby Beacon Street and Commonwealth Avenue Garages.
Boston College is also accessible via public transportation (MBTA B Line Boston College).